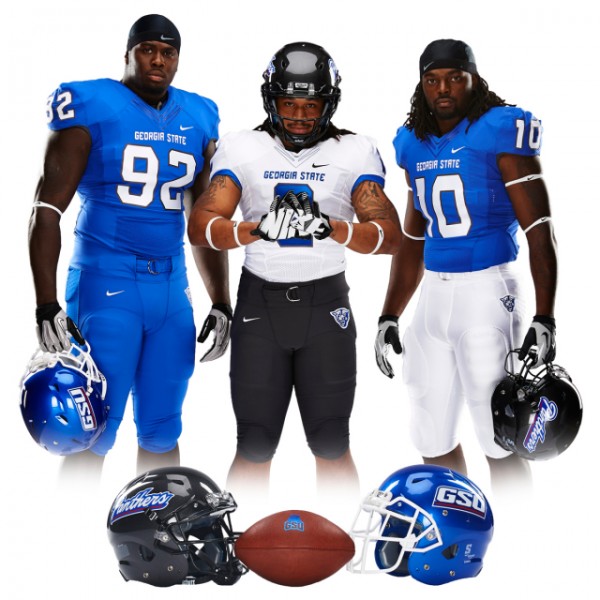 After releasing the first six pieces of the new Georgia State uniform on Thursday, July 11th, the process continued the very next day at 9 a.m. The three pieces were released sequentially, starting from 9 a.m. and running all the way to 11 a.m. with the release of the ninth and final uniform puzzle piece.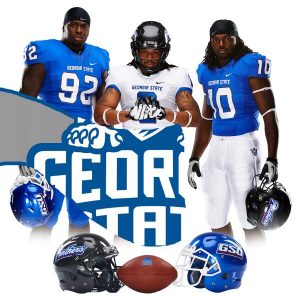 The first piece, released at 9 a.m on Twitter: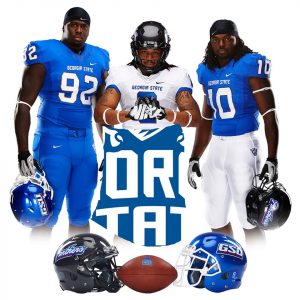 Piece number two, released at 10 a.m. on Facebook:
And the ninth and final piece, released on the video social media site Vine.
The Georgia State Panthers will put these uniforms to good use starting against home against the Samford Bulldogs on August 30th.