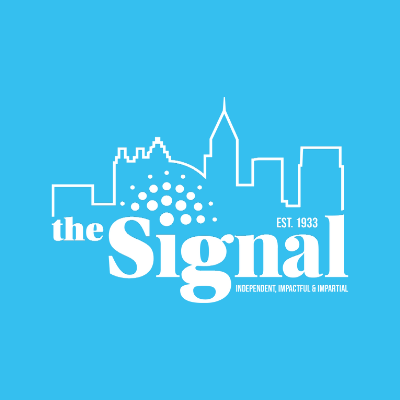 We didn't welcome Trent Miles to Atlanta with palms waving after his voyage from the Indiana plains, but we did welcome him hoping he'd be the redeemer of Georgia State football.
Coach Miles is days away from his season opener with his newly acquired team, and as we countdown to kickoff many wonder if Miles is the savior of Georgia State Football.
The season has not even begun and Miles is already leaving a profound mark in the program by installing a list of changes miles long.
Miles started by basically hitting the reset button on the coaching staff and bringing in an entirely new line of coaches, four of whom he brought over from Indiana State and seven of whom he's worked with in the past.
Nothing wrong with that; why not bring in guys he's comfortable with and he knows can get the job done? After all, a unity among the coaches expedites the process of creating a unity between the players.
Miles completely redesigned the uniforms and gave the team some fashion options on game day. Nothing like a mix-and-match dressing game before getting suited up for the game. Oregon pulls it off every week, so I am not finding fault with that. Plus, they look great.
When I asked Miles about the purpose behind the new uniforms back in July, Miles said, "Look good, feel good, play good."
Simple enough.
Miles has also revamped the practice facility, revised the playbook and put a fire underneath the players so they take the field and play with a sense of immediate purpose.
We all remember when Miles made the team run out of the tunnel twice at the spring scrimmage game back in April because he felt they didn't run out with a sense of urgency.
And that is exactly what this infant program needs: a ruthless push.
An anonymous source told The Signal during the offseason that he is excited about Miles and his new staff because they know how to motivate the team and not let them slack off like they have in the past.
"Curry was a great guy and taught me a lot about life. He just didn't have the energy these guys have," the source said, comparing Curry to the new staff.
It is evident that Miles has brought a new life to Georgia State Football, but it could take a couple of seasons to see substantial results.
It took three years for Miles to turn around Indiana State's losing program and give them their first winning season in over a decade, and Miles says patience was key for a successful turnaround.
Is Miles our savior? Only time will tell. Be patient.
What I can tell you is there is already a vast improvement physically—and, more importantly, mentally—that started the moment Trent Miles walked through the front door.