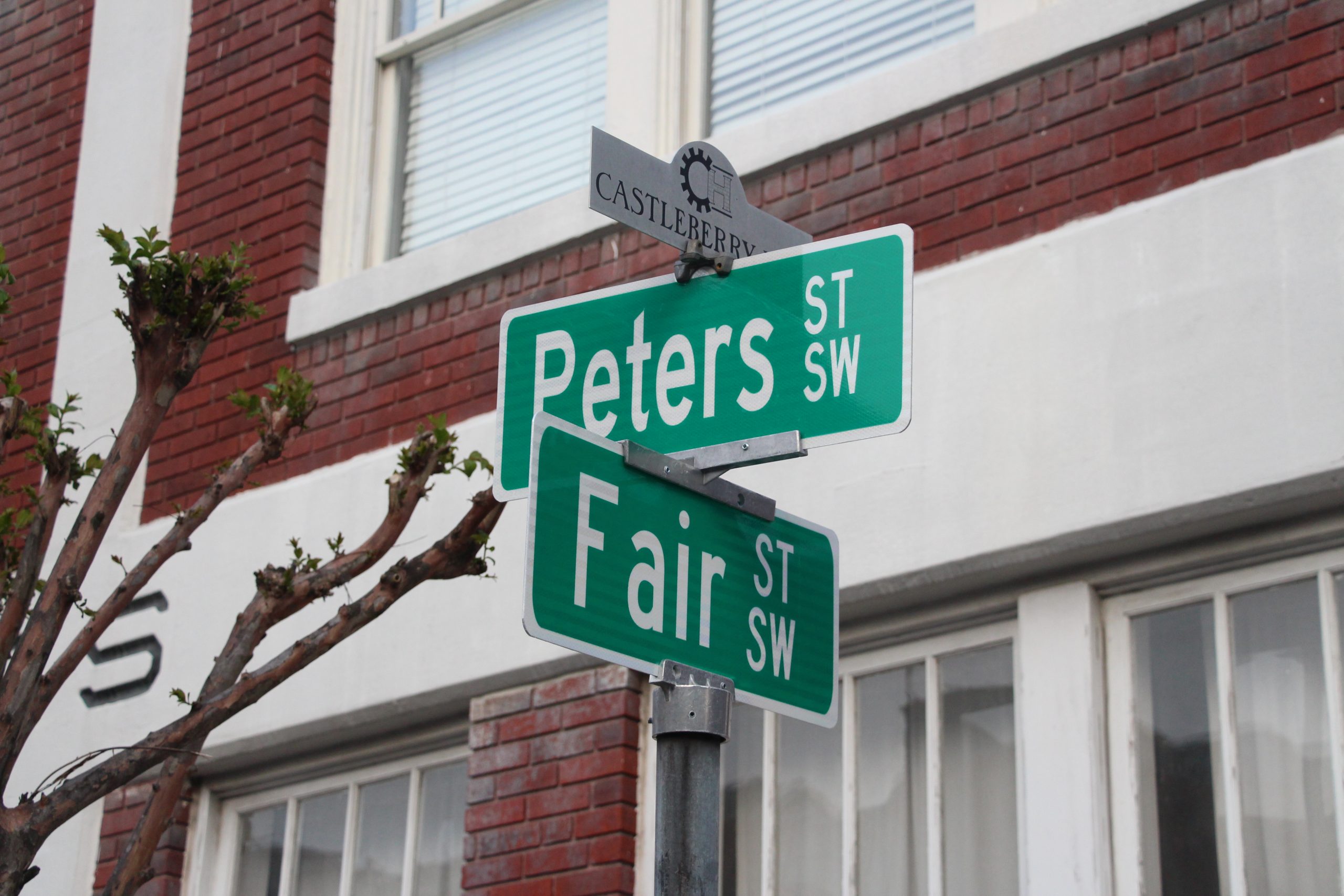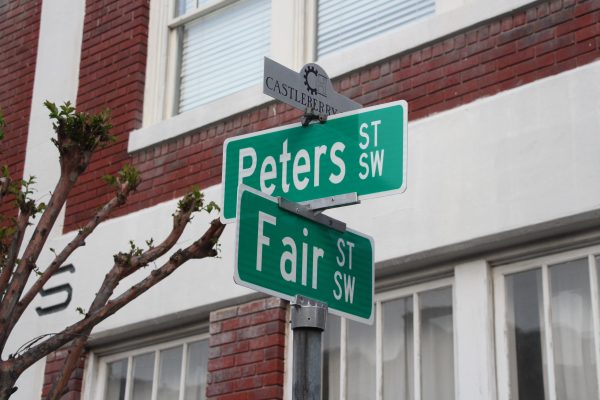 Artistic and historic features crawl throughout the Castleberry Hill community. Castleberry Hill offers students a chance to take an art stroll where they are able to see different work of art, stop in shops and eat at restaurants along the way. This area is overflowing with opportunities for students to enjoy the creative atmosphere right in their own backyard.
Getting There
Getting to the great Shops in
castleberry hill
Tip! – If you don't want to deal with parking, take MARTA, or take the Atlanta Streetcar, you can always get an Uber or Lyft, two ride-hailing services available via mobile app.
Marta – To get on MARTA, all you need is a Breeze card and $2.50 on that card for a one-way trip. Here are some stops nearby:
Garnett (Doesn't offer parking)
Georgia Dome (Doesn't offer parking)
Five Points (Doesn't offer parking)
Parking 
Parking lots can be a little skim in this area. But remember to always keep your eye out for parking offered by restaurants and stores.
Laz Parking: Laz Parking costs anywhere from $6 – $9 to park in these lots depending on the location. (180 Pryor St. Southwest, Atlanta, Georgia 30303)
Red Deck (International): $10 daily parking but $15- $20 during special events. This lot should be a last minute resort (Andrew Young International Boulevard Northwest)
InterPark: $3 – $5 daily parking (126 Mitchell St. Southwest Atlanta, Georgia 30303; 237 Peachtree St. Southwest, Atlanta, Georgia 30303)
MARTA parking can be pretty helpful. Unfortunately, these two are a little further but at least they are free!
Inman Park MARTA Station: Free daily parking (24-hour limit)
Edgewood/Chandler Park MARTA Station: Free daily parking (24-hour limit)
Atlanta Streetcar
Streetcar stops are going to be a little ways away, but if you're still interested in riding it, you'll need a Breeze card. It costs $1 to ride for a one-way trip, $3 for a day pass, $11 for a week and $40 for a month. Here are some nearby stops:
Carnegie At Spring
Luckie at Cone
Centennial Olympic Park
Doing things when you're there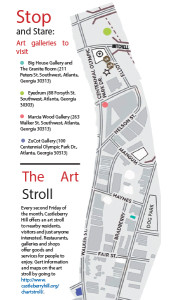 Bottle Rocket Fine Food and Beverage: Right next door to No Mas! Cantina is Bottle Rocket. This is a great place to get sushi, burgers and a beer. (180 Walker St. Southwest, Atlanta, Georgia 30313)
Super 7 Pizza Shoppe: This pizza place has everything from pizza to hot dogs to wings and much more — everything you want to eat on the day of a big sports game. (110 Centennial Olympic Park Drive Southwest, Suite 104 Atlanta, Georgia 30313)
Elliott Street Deli and Pub: What goes best with hot dogs and sandwiches? Oh yeah, live music. And that is exactly what Elliot's has to offer. You can find their event calendar online. (51 Elliott St. Southwest, Atlanta, Georgia 30313)
No Mas! Cantina: This is not your ordinary Mexican restaurant. At No Mas! you have the option of buying a burrito and a couch all on one night out. (180 Walker St. Southwest, Atlanta, Georgia 30313)
The Spinning Pie: At Spinning Pie you are able to get unique pizzas, spin rolls and desserts. And Starting June 3 you can enjoy pizza and hip-hop karaoke every Monday. (259 Peters St. Southwest, Atlanta, Georgia 30313)
255 Tapas Lounge: This is a great place to relax and hang out with friends while enjoying burgers, wings, drinks and more. (255 Peters St. Southwest, Atlanta, Georgia 30313)
Fly Kix: Jacket, jeans and shoes galore! Fly Kix offers great shoes and a consignment section to make it easier on your wallet. (275 Peters St. Southwest, Atlanta, Georgia 30313)
Wings 'R Us: WARNING: Not a designated toy store. To compromise between wing lovers and haters, this wing palace offers more than just, well … wings. Here you can get chicken tenders, subs and surprisingly fried rice. (490 Whitehall St. Southwest #A, Atlanta, Georgia 30303)
City of Ink Tattoo: If you're looking for a place to make your skin beautiful, City of Ink is the place to go. With a selection of talented artists, there is no way you will leave there unhappy. (323 Walker St. Southwest, Atlanta, Georgia 30313)