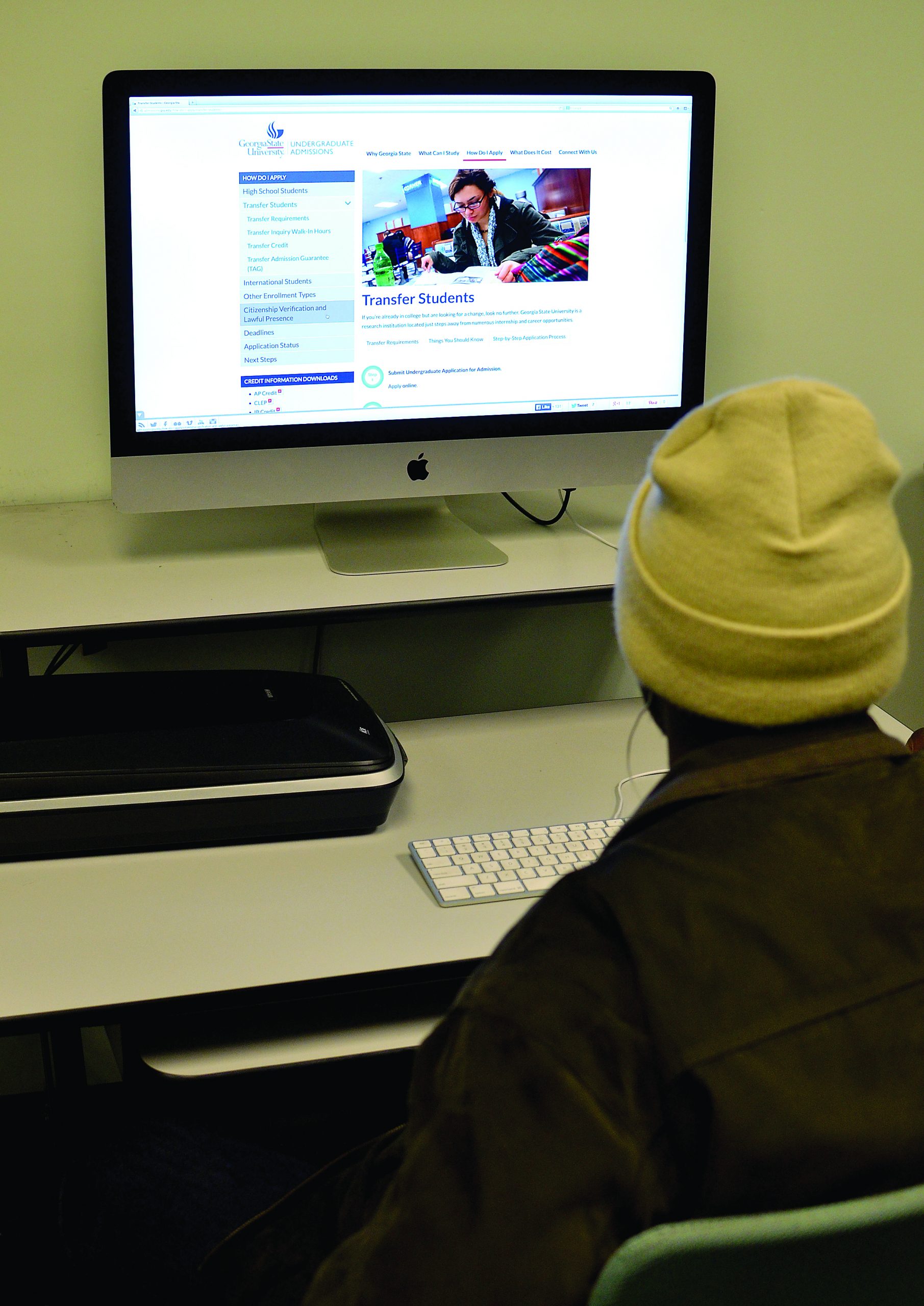 Georgia State ranks 12th for diversity among other institutions in the United States, according to the 2014 U.S. News World & Report magazine.
The secret behind the University's success is directly related to its growing numbers of transfer students.
Since 2006, with 3,695 transfer students enrolled, the numbers have increased by 23 percent to 4,546 in 2012.
Lynette Reid, an admissions counselor with a specialty in transfer students, said diversity has definitely increased every single year. She said some of the reasons for the increase in the number of transfer students is the customer service the University offers.
"Everything Georgia State has to offer is second to none," Reid said.
Jan Stewart, a psychology major, said she chose Georgia State for the child care program.
"When I first transferred back here, they let me know they have programs that will offer me tuition assistance with my son," Stewart said. "This has been the most helpful school that I've ever been to in regards to not only understanding that I'm a student but also a single mother. All of the administrators are extremely helpful in every aspect of my life."
Dahlia Iam said she chose Georgia State because it was a great career choice for her major.
"There's a lot of theatre and entertainment in Atlanta and it's a better place for my major and career. It's just a great school. I love it," Iam said.
In terms of programs that offer aid to transfer students in the process of being acclimated to life at Georgia State, Reid cited the presence of Supplemental Instruction programs, computer labs and the expansion of the Student Advisement Center that are geared toward the entire student body.
"I chose GSU because of the reputation of the business school nationally. Most of my credits did transfer from West Georgia," business major Terrence Green said.
Reid also advised those wanting to transfer to Georgia State on the appropriate time to apply.
"
Some students apply for admissions too early. They don't understand you're really applying one semester out. They shouldn't apply until they have 30 hours on the dot so we don't have to use their high school information," Reid said.
Contributing writers: Cleo Durham, Kimberly Clunis, Aaron James, Cameryn Catlin, Dillon Shaffer, Zakeya Smith, Aqsa Malik, Jennifer Grimm, Brenda Penn