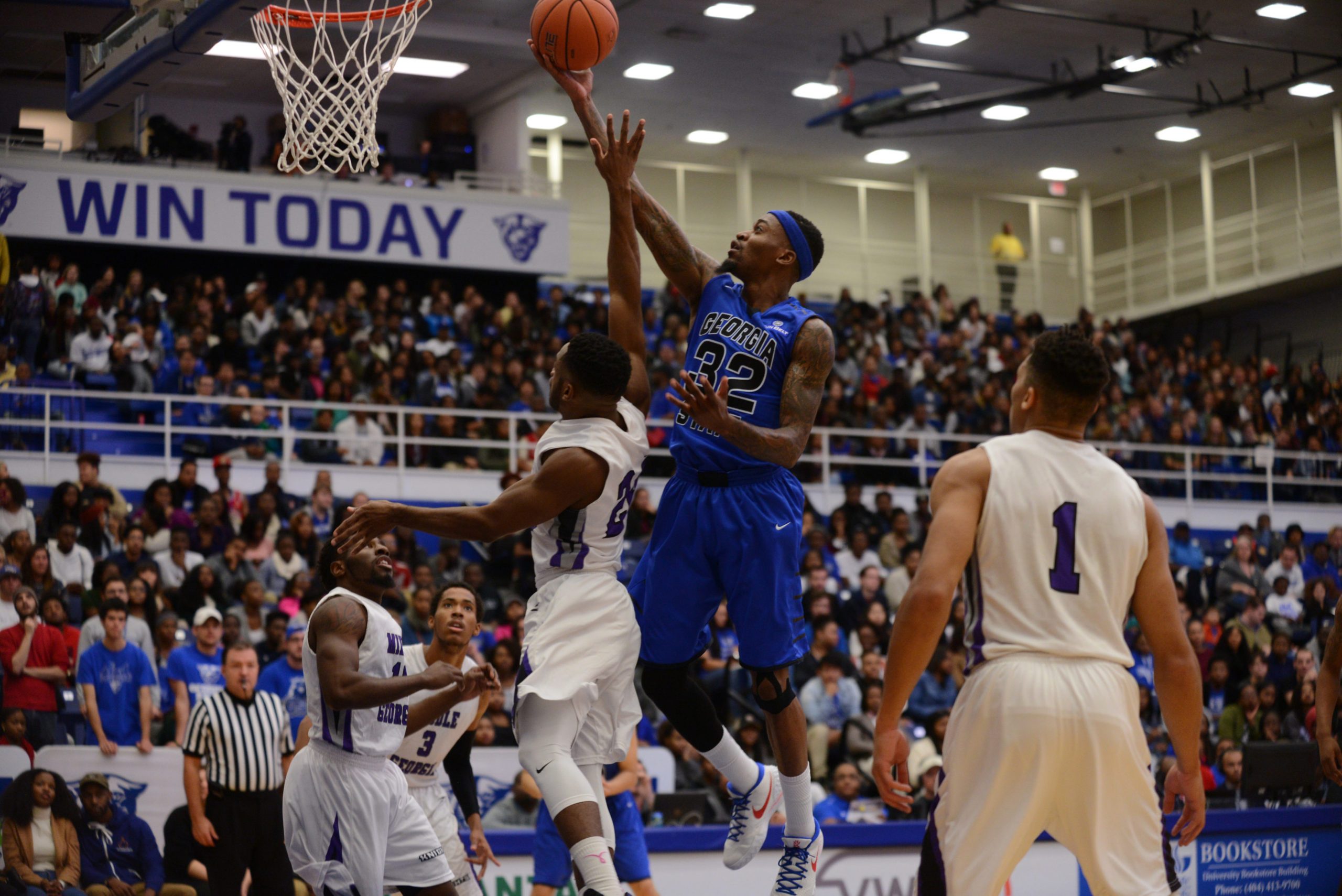 The Georgia State men's basketball team is traveling up Interstate-75/85 North to play Georgia Tech in a exhibition match to raise proceeds in the relief of hurricanes that struck this year.
"We look forward to playing Georgia Tech and partnering on such a worthy cause," said Georgia State coach Ron Hunter. "This is about a lot more than basketball. This is about helping those who were effected by three devastating storms. Our guys are looking forward to getting out on the court."
The game was not included in Georgia State's official schedule release earlier this year. Just 10 day ago did the NCAA grant the schools the waiver to play the game made for a relief effort. Kansas-Missouri, along with Providence-Connecticut also received waivers by the NCAA to add similar exhibition games.
Georgia State and Georgia Tech owned two of the best teams in the state of Georgia last season and look poised to be the top squads again this season. Hunter led the Panthers to 20 wins and the postseason last year for the third time within the last four tries. In his first year helms, Georgia Tech head coach Josh Pastner led the Yellow Jackets to the NIT Tournament Championship Game in 2017, but fell to TCU.
Georgia State return three starters this season, including the 2017 Sun Belt Conference Freshman of the Year D'Marcus Simonds (13.4 ppg, 4 rpg, 53.5 fg percentage). The Panthers were lost their first game in the Sun Belt Conference Tournament last season, despite posting the conference's second best regular season record.
"We have had great practices over the last month, but our guys are officially ready to play someone else," Hunter said. "Our guys really came together in the offseason. They have pushed themselves and our newcomers who have joined the mix and are hungry to get to the NCAA tournament."
The Panthers are facing two of the best studs in the Atlantic Coast Conference. Georgia Tech center, Ben Lammers won The 2017 ACC Defensive Player of the Year award and made the All-ACC Second Team. Josh Okogie, a 2017 ACC All-Freshman Team selection returns, and is projected to make this season's All-Atlantic Coast Conference Second Team by the ACC's media. The ACC's media projects Lammers, to make the conference's all-first team.
Lammers, who is on  the watch list for the Kareen Abdul Jabbar Award, an award given to the nation's best center, could reek havoc on Georgia State's interior. Lammers has a skill-set which translates well to the NBA because of his versatility. He can pass, shoot, score and protect the paint with ease. Georgia State's ability or inability to keep up with the modern-day big man will be a telling sign of who wins the game.