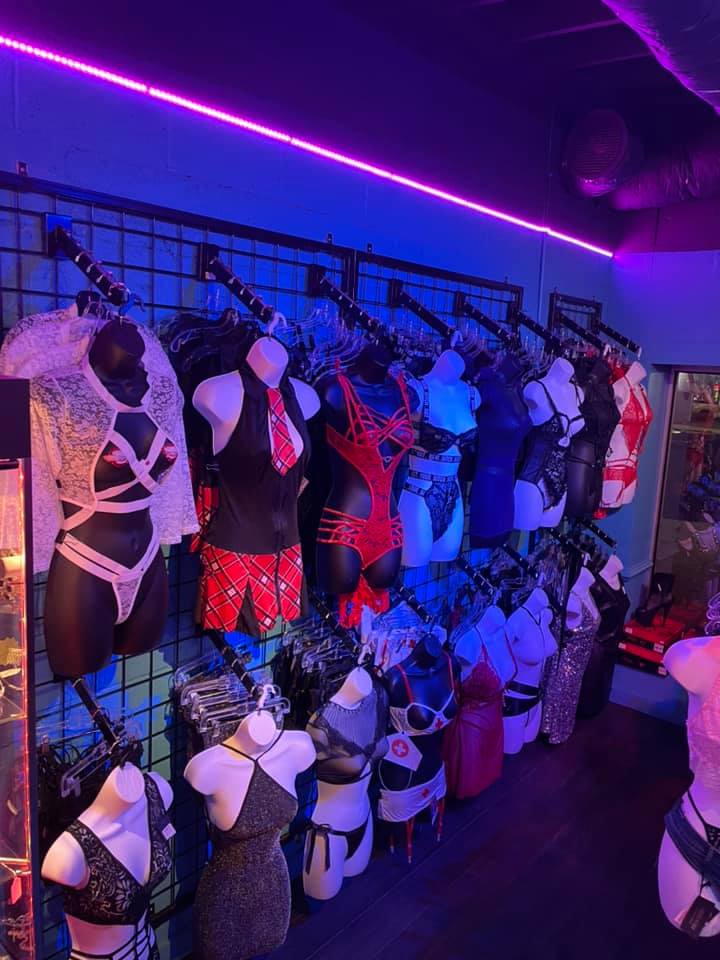 Since the start of the pandemic, industries have reported a decline in customers and sales from the food industry to the airline industry. 
Within the retail industry specifically, we've seen stores shut down nationwide due to the pandemic. One facet of the retail industry that hasn't seen such a drastic decline is the adult entertainment industry. 
Tokyo Valentino
Tokyo Valentino has five stores across the metro Atlanta area.
According to Chris Coleman, marketing director for Tokyo Valentino's Cheshire Bridge Road location, the adult novelty store has implemented the CDC recommended guidelines. 
"Fortunately, with quarantine, people are looking for things to do at home and we can provide that service," he said.
Overall, the store hasn't gone through a drastic downfall because Tokyo Valentino and other adult entertainment stores are providing people with the opportunity to enhance the intimate part of their lives at home. This can be attempted in the safety of their own homes without exposing themselves to COVID-19.
"People are enjoying each other's company and we can enhance that experience," Coleman said.
The Tokyo Valentino Cheshire Bridge Road location now has an updated store capacity that takes into account the store's size and social distancing.
"The store is 5700 ft.². At our busiest time, we will have 20 shoppers in the store," Coleman said. "We require social distancing and we are providing hand sanitizer to our customers and we have a mask requirement."
The store remains open 24 hours a day throughout the week and customers are welcome as long as they follow CDC guidelines to keep one another safe.
Starship Enterprise
Starship has almost three times the number of stores as Tokyo Valentino spanning all across Georgia. 
According to Ainsley, a Starship Enterprise employee, the adult novelty store occasionally has a line outside the door due to their capacity requirement. 
"We actually regulate our customer flows [at this location], so we only allow five people in the store at a time," she said. "But, most of the time, people are willing to wait so it doesn't really affect our business."
Similar to Tokyo Valentino, the new guidelines haven't negatively impacted the store's profits like other industries impacted by COVID-19.
"[We] detail, clean and sanitize the entire sales floor and counters every two hours," she said.
The company has made sure to implement the proper CDC recommendations to ensure a safe experience for their customers. The Starship Enterprise Chesire Bridge Road location keeps hand sanitizer in stock and enforces a mask requirement. 
There hasn't been a store closure by Tokyo Valentino and Starship Enterprise as a result of the pandemic in the past year.
The two popular adult entertainment stores wish to continue supplying Georgia's adults with the necessary products to enhance their intimate experiences.