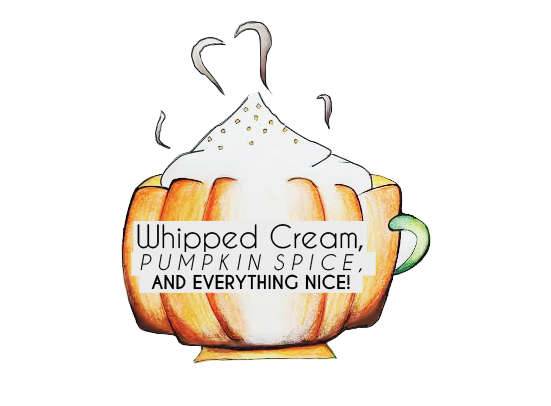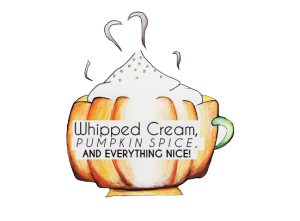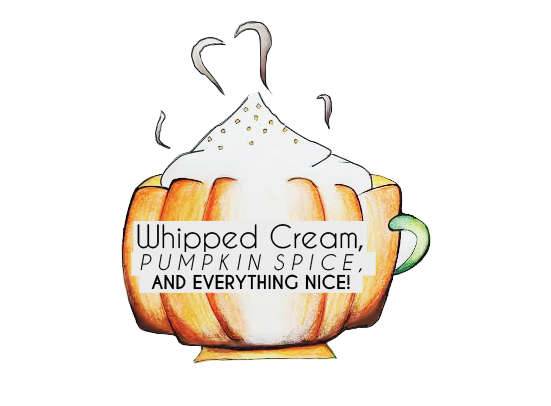 My face has turned orange and I'm positive that I reek of cinnamon and developing nutmeg freckles. Why, you ask that I'm suffering from this terrible affliction?
The answer lies in two simple words: Pumpkin Spice. That's right, folks, you heard me. It is now October, and you know what that means — 'tis the season for ghoulies and ghosties and all things pumpkin spice!
With Starbucks' pumpkin spice latte being such a big hit in the past years, other companies have followed the trend in hopes of following the big success. From pumpkin spice Oreos, to pumpkin spice Pringles, the hype is just about to begin.
Here's the thing though- why all the fuss? Take a moment to consider the commercialization vantage point of the 'good harvest season,' I mean, few people ever look at a pumpkin and say "Oh, I just want to take a big bite of that!"
Instead, we take the fruit (yes pumpkins are a fruit, not a vegetable) and we scoop out its gushy insides. We smother it in cinnamon and nutmeg, making it into the delicious creation of actual pumpkin pie, or we use it in other recipes, in which we desperately try to recreate the yumminess of pumpkin pie. But we can't get that close, so instead we call it 'pumpkin spice.'
Manufacturers then take the simulated flavor and turn it into a holiday of its own, with a month devoted to pumpkin spice deliciousness. They take the whole month of October, which is really a month to start reaping the harvest, and commercialize it almost as badly as they do Halloween.
However…despite my disdain for the concept of all things pumpkin spice, I kinda maybe have a sweet tooth. Therefore, I am not to be held liable if you find me hiding behind the latest copy of The Signal in the Starbucks of Kell Hall, dressed in a trench coat, complete with fedora and shades, ordering up a Pumpkin Spice latte.
So put on your hipster glasses and your vintage-chic plaid Burberry coat, and hang on folks, because the official pumpkin spice season is about to begin.
Sidebar:
Pumpkin Spice Staff Picks:
Pumpkin Spice Latte:
This classic is great for pumpkin lovers, especially those who are big on their coffee, since the aroma really sets the pumpkin mood
Without sugar, the pumpkin is really more of an aftertaste, but upon adding sugar, the pumpkin taste really pops
Staff Rating: Without sugar, 3 pumpkins, with sugar, 3.5 pumpkins
Pumpkin Spice Frappuccino:
· Add vanilla bean powder (2 scoops tall, 3 grande, 4 venti)
· Optional: Caramel drizzle around the inside of the cup
· Top with whipped cream, pumpkin spice topping and more caramel drizzle
If you're looking for Pumpkin Spice, this is it. The Pumpkin Spice Frappuccino is Pumpkin Pie in a cup. You can't get more Pumpkinny than this beverage. It has the perfect balance of spice and you can really taste the Pumpkin in it, making your taste buds explode with flavor.
Staff Rating: 5 pumpkins, all out Pumpkin Fabulousness!
Creme based Pumpkin Spice Frappuccino
· Add Cinnamon Dolce Syrup (1 pump for a tall, 2 for grande, 3 for venti)
· Add Cinnamon Dolce Sprinkles
· Whipped cream blended in
· Top with more whipped cream and Cinnamon Dolce Sprinkles!
This one is great for anyone with a sweet tooth- the pumpkin flavor is much more subtle, but the cinnamon taste is slightly stronger than in the other beverages
Staff Rating: 3 pumpkins, creamy and sweet, as the name suggests, but not the best place to get your pumpkin fix
Reader Poll:
Which of the following Pumpkin Spice Products is your favorite? Tweet your results to @Signalopinions
· Pumpkin Spice Latte
· Pumpkin Spice Oreos
· Pumpkin Spice Hershey's Kisses
· Pumpkin Spice Beer