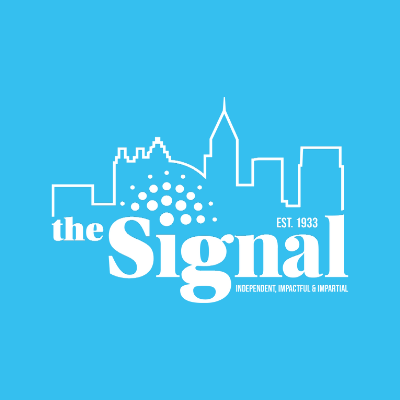 By this point, the iconic sounds of Radiohead and Thom Yorke shouldn't be a surprise to anyone. The ever-shifting mixture of alternative rock and abstract electronica has made waves throughout the music kingdom, earning peerless acclaim from fans and critics alike.
And, honestly, it's been well-deserved. Okay, computer shattered listner's expectations of just what indie rock music could be, and Kid A broke the very fabric of the band with a complete genre switch to experimentalism.
It's been years since those records, but in that time Radiohead and Yorke have kept a prolific game going strong with a string of formidable releases. That trend continues with Yorke's second solo record, "Tomorrow's Modern Boxes," the most downbeat electronic record in the Radiohead canon yet.
Much like Radiohead's "The King of Limbs," Yorke's second solo album is dominated by keys, knobs, dials and beats. Unlike its predecessor, however, the album utilizes these tools in a cohesive, consistent manner, creating a uniform, icy atmosphere throughout.
This is achieved the frigid, distant nature of the instrumentation, and no song better encapsulates the record than the album's opener, "A Brain in a Bottle," whose bouncing swells of noise pair brilliantly with the muddied drones of synthesizer and quirky, danceable beat. It may be textbook Radiohead, but the strength of Yorke's composition gives the worn and weathered aesthetic a lasting power it may not otherwise have.
Deeper into the album, however, is when Tomorrow's Modern Boxes truly begins to show its strengths. Take the comparatively upbeat "The Mother Lode," which dances across the speakers with its staccato-ed beats. It's an infectious groove, but an even better song thanks to Yorke's smart use of sampling throughout.
Of course, this wouldn't be a Thom Yorke project without the trademarked ghostly croons. They drift like apparitions between the cracks of "Nose Grows Some," one of the record's most hauntingly chilled cuts.
Sure, Yorke's singing has always been ethereal, but paired against the minimalism of the composition gives it a power heard only in the artist's most vulnerable moments. It's a stark, stunning moment for an album so clearly built around the fringes of human emotion.
"Tomorrow's Modern Boxes" isn't a revelation for anyone whose heard an electronic-styled album featuring any major involvement from Yorke. Whether its the danceable apocalyptic frenzy of "Idioteque" or the surreal psychedelics of "Bloom," fans have been down this road before.
Even so, it's hard to argue with an album so competently executed. It may not bring anything revelatory to the table, but Yorke's second solo album is full of passion, intellect and grace — and really, it's hard to ask for more from an artist so deep into his career.
Verdict: Tomorrow's Modern Boxes may not be anything new, but it certainly doesn't lack for quality.
Score: B+