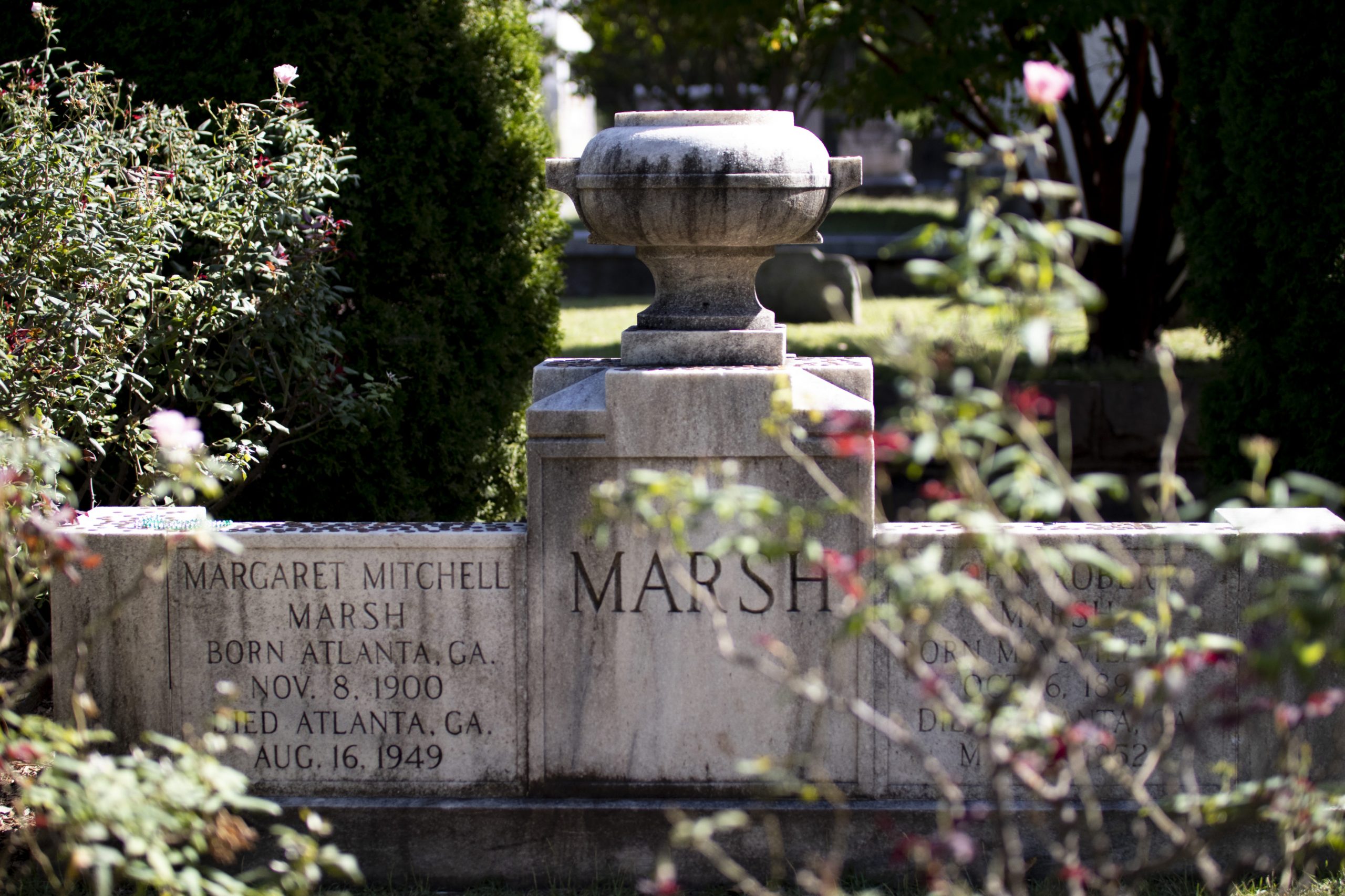 Since 1850, Oakland Cemetery has served as an architectural manifestation of Atlanta's complex and contentious past, containing within its grounds not just the bodies of Atlanta's dead but also their lives and legacies.
Originally named Atlanta Graveyard, Oakland was first purchased to accommodate Atlanta's growing population of 2,500 people. It was initially only six acres and occupied a small portion of land southeast of the city.
The cemetery's Victorian architectural style is inspired by the idea that death need not be ugly. In an attempt to reinvent the traditional graveyard, Oakland was organized around a rural garden layout, a style that was chosen over more traditional cemetery plans which were often crowded and visually unappealing.
If Oakland serves as a honest reflection of Atlanta's complicated past, it of course reflects the good and the bad.
"Oakland Cemetery is a microcosm of the city at large, so, of course, the city's racial past is reflected here," Angie Wynne, the marketing and public relations manager of Oakland, said.
Beginning in the mid 19th century, the history of Oakland has simultaneously been a reflection of both the history of Atlanta's civil rights movement and a monument to the diversity that characterizes the city. This history begins with the Civil War, a bloodshed that would leave a deep and lasting impression on the city and people of Atlanta that is still recognizable in the city's monuments.
ACCOMMODATING CIVIL WAR CASUALTIES 
The Civil War had profound and lasting impacts on Atlanta, and Oakland Cemetery was no exception. By 1872, Oakland's original six acres had expanded to 48 in order to accommodate the large influx of Civil War casualties as more battles took place in and around the city.
Some Civil War battles even took place inside Oakland. In the summer of 1864, the cemetery served as headquarters for Confederate commander John B. Hood during the Battle of Atlanta. Consequently, partly because of its proximity to several military hospitals, Oakland became the final resting place of around 6,900 Confederate soldiers with 3,000 of them remaining unidentified.
In addition to this large Confederate population, Oakland is also home to a diversity of ethnic communities, once divided by racial differences in life but now united in death. Oakland is organized around four different burial sections, each containing a distinct population of ethnic and political groups.
DIVISIONS OF BURIAL PLOTS
The first section is marked off as the original six acres of land purchased in 1850. The grave of Oakland's first resident can still be found along the entrance walkway. It belongs to Dr. James Nissen, who died of an illness while visiting Atlanta in 1850.
According to the plaque located next to his headstone, Dr. Nissen allegedly requested his jugular be cut upon his death due to his extreme fear of being buried alive.
Also, contained within Oakland's historic grounds are the Confederate sections of the cemetery. Atlanta's key position in the Civil War ensured that it would become the final resting place of not only the south's desperate effort to resist emancipation, but also the thousands of soldiers who gave their lives in service of this doomed ambition. Under the 65 foot Confederate obelisk, thousands of Confederate and union soldiers are interred, with almost half remaining unidentified.
Bordering the Confederate Section is the New Jewish Section, which houses a mixture of Orthodox, Eastern European and German-Jewish immigrants. The varying range of headstones and monuments found in the New Jewish section reflects this wealth of diverse Jewish culture.
Potter's Field, located next to the New Jewish, occupies 7.5 acres of Oakland Cemetery. Originally designated for those who could not afford a traditional burial, Potter's Field houses an estimated 17,000 graves. Many of these graves are unrecognizable due to the large number of headstones made from wood or other weaker materials that have since rotted away.
Adjacent to Potter's Field is the Black Section which historically housed the cemetery's segregated black population until racial restrictions were eased in favor of a more socially equal burial plan.
INTERRUPTING ETERNAL REST 
However, this social equality did not come about until much later in Oakland's lifetime. In 1852, Atlanta's city council ruled that African-Americans were to be buried in the back of Oakland Cemetery on the eastern side of the original six acres. In 1866, Atlanta's city council ruled again to expand the slave section to a larger portion of Oakland's 48 acres. By the 1870s Oakland had sold most of its burial plots and then had to find ways to develop additional space.
One way it accomplished this was by having the Atlanta City Council vote to relocate the bodies of slaves buried in the Slave Square of the original six acres and have them reburied in the "colored pauper grounds." The now-empty slave graves were then re-plotted and resold to white people. A historical plaque in Oakland Cemetery reads, "In 1866, the Atlanta City Council established segregated burial burial ground at the rear of the 48 acres for African Americans."
Legal segregation of Oakland Cemetery was not abolished until 1963 when the city banned segregated public facilities.
"The separation of Oakland residents by race reflects how prejudice and discrimination in daily life were maintained in death," said Wynne.
NOTABLE GRAVES
In many ways, Oakland Cemetery is haunted; not in a necessarily paranormal way, although not not in a paranormal way. Rather, Oakland Cemetery is fundamentally haunted by its history and the shared histories of those buried in it.
Many heroic and historical figures are buried in Oakland, and their legacies echo in the memories of the living to whom they call out from beyond the grave. One such legacy is that of Maynard Jackson, the first African-American mayor of Atlanta who was elected in 1973.
Maynard Jackson transgressed racial boundaries both in life and death. After his death in 2003, Jackson was buried in Oakland in the original six acres of land, an area previously reserved for white people.
Other notable burials include Ivan Allen Jr., who, as mayor of Atlanta, led the city through many social and economic changes. Allen is credited with improving race relations in Atlanta and supporting Martin Luther King Jr. even after his death.
Margaret Mitchell, the author of "Gone with the Wind," a novel noted for its heavily idealized depiction of plantation and slave culture, is also buried in Oakland and her grave is one of the cemetery's biggest tourism draws.
In addition to these historical figures, James M. Calhoun is also interred in the cemetery. He was a lawyer in Decatur and Atlanta and is remembered for surrendering Atlanta to Union soldiers in 1854.
Oakland Cemetery is a particularly important landmark because of the story it tells about Atlanta, a story that recounts the conflict and tensions that have historically existed between Atlanta's desire to be seen as a progressive and socially inclusive city and the reality of its struggle to realize that goal. As a result, Oakland's thousands of graves stand as a monument to the sheer amount of sacrifice it takes to achieve such ambitions.