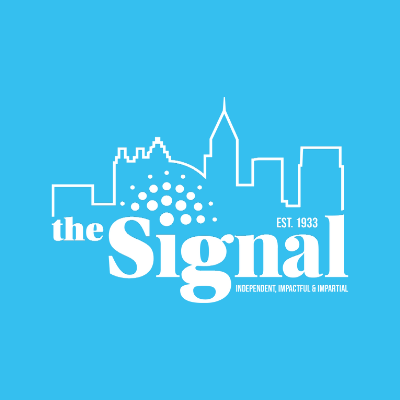 I had a cold beer in my hand, and we were just settling into my new fix: "Trailer Park Boys."
I was laughing. You were providing me with top-notch Canadian entertainment. That's when I realized I want you back for real.
I only left because you updated. You changed. You took something out of my queue. And frankly, I had spent the summer flinging with my new beau, HBO.
Yes, it's true. I left for another network.
It all really started in spring when I copped the HBO GO password from a friend's parents. Things were never the same…
"The Newsroom," "Six Feet Under," Woody Allen movies, and the Criterion Collection. I was hooked.
But I faltered in June and saw your potential; you had my eyes again with "Orange Is the New Black" (OITNB). It was your attempt at keeping my attention, and I tried to draw it out: OITNB for two whole weeks — a nigh impossible feat in the face of Twitter spoilers.
It was good, baby. So good. But in the heat of the summer it was no match for the two and a half months I spent "Six Feet Under" with Home Box Office, languishing with my lap desk in bed after long days at my internship, catching up with new favorites.
I had moved on. But here I am again, lost without your loyalty.
Plus, to be honest, the other HBO user changed their password.
Anyway, I'm begging you to take me back. How I miss our super-late nights together. Just me and you and your streams. I'm over HBO.
That being said, I know and you know the third and final season of "The Newsroom" premieres Nov. 9. But I promise I won't leave you for Will McAvoy. We have many hours of "Battlestar Galactica" (though short-lived) and "Gilmore Girls" (new adventures) ahead of us. Know that you're my number one.
After all, you're the hottest one on the block. There are thousands of young women dedicating their Pinterest boards to you. You inspired hashtag "netflixismyboyfriend." But those basic bitches don't know what we got. We got real love.
HBO can compete, that's for sure. But that network is full of drama. And the humor? It's all dry.
I knew you were really there for me when you offered me Robin Williams movies like no other streaming service on the block.
You were there when I wanted some Bradley Cooper the other night.
You were there when I was bored on Snapchat and needed something to fill my story. That something was a scene from an episode of "New Girl." We all know I'm not into Hulu's shenanigans.
I promise I'm not gonna be jelly anymore of your 29.4 million subscribers. We know how we feel about one another and that's all that counts.
I can put on something a little more seductive, if you want. I'll trade up these flannel pants and hoodie for some thigh high stockings, baby.
Just don't buffer on me.