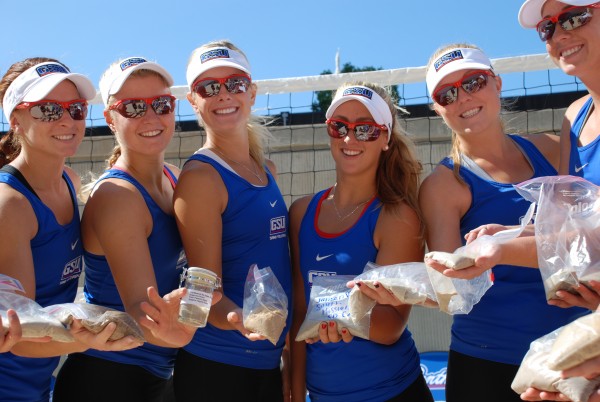 The wait is over.
It is time to get your first ever glimpse of Georgia State sand volleyball team on their home sand.
The 2-1 Panthers match up against the 0-2 Mercer Bears at 5 p.m. today in their inaugural home match.
After months of preparing in both the Sports Arena and the new GSU Sand Volleyball Complex, the team is finally ready to show off their skills for  the home crowd.
"I am really excited to take all of our hard work and competitive spirit onto the court against new teams," sand volleyball player Lane Carico said. "I think all of our teams are going to make a strong statement to kick off the season."
A sand volleyball match consists of five matches, each featuring two-person teams.