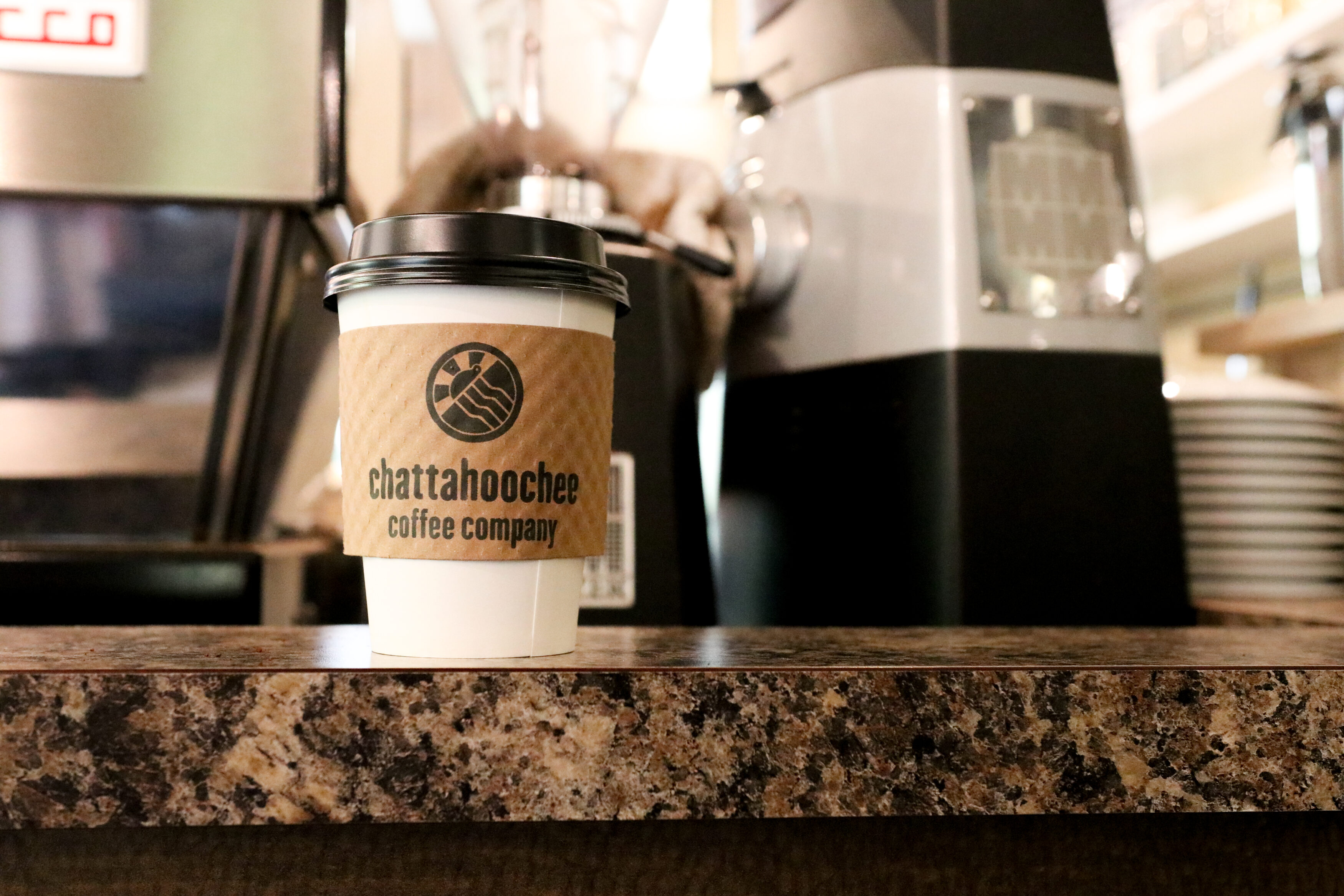 Chattahoochee Coffee Company in the Riverside area has rich scenery overlooking a cinematic river. This coffee shop is adored and visited most often because of the beautiful view. In addition to the stunning view, Chattahoochee Coffee Company offers a variety of delicious coffee blends and baked goods, making it the perfect spot for a morning pick-me-up or an afternoon treat.  
Chattahoochee Coffee Company's menu includes espresso drinks, brewed coffee and non-coffee beverages such as hot cocoa and chai lattes. Their most famous and beloved drinks include their oat milk lattes and macchiatos. Customers can also enjoy a variety of pastries and light bites to complement their drinks, such as croissants, scones and bagels. The cozy and inviting atmosphere of the coffee shop makes it a popular spot for both locals and tourists alike. 
Some customers expressed the need for help finding the place as it is in the back of an apartment complex. To access the coffee shop, one would have to go through a gate to get there. Then, customers would have to maneuver through the apartments. Another note to consider is that customers with vehicles must pay for parking. It would be helpful to provide detailed directions or a map to guide customers to the location. Additionally, offering discounted or validated parking for customers could improve their overall experience and encourage them to return. 
Aside from that, customers are highly fond of the view and menu, and it is a regular favorite spot. Chattahoochee Coffee Company has many great qualities that attract many customers.
Customer reviews hook the place and provide insight for other coffee lovers also to consider visiting. "Such a quaint, scenic, and unique setting for a cafe! Loved the outdoor balcony seating they had overlooking the river. Inside, the space is also very spacious and quiet – perfect for getting work done. Their iced oat milk lattes were delicious, and baristas friendly. Highly recommend it," Joseph, a regular customer, said on their website under customer review.  
For customers like Joseph, the view and the quiet space is their favorite thing about this place, upholding a quality spot that allows them to enjoy their scenery and coffee and motivates them to get work done. Chattahoochee Coffee Company is more than a spot to hang out; but is a place a customer can rely on to work and study.
"Absolutely the best setting for a coffee shop in the Southeast. Grab a cappuccino and sit outside and take in the spectacular view of the Hooch and the stunningly landscaped riverside. They provide free wifi and power outlets both outside and inside. Best season to gó would be spring and fall," Berl said. Berl is another satisfied customer who mentioned it in their website review.
Chattahoochee Coffee Company is located in a beautiful area and serves delicious coffee. The shop is a perfect place to study or hang out with loved ones—a most definite recommendation by frequent customers. The coffee shop also offers a variety of pastries and snacks to complement their coffee. The cozy atmosphere and friendly staff make it a great spot to relax and enjoy a cup of coffee. As the spring season bestows upon us, this place is a perfect spot to enjoy the fresh floral air and pristine scenery.