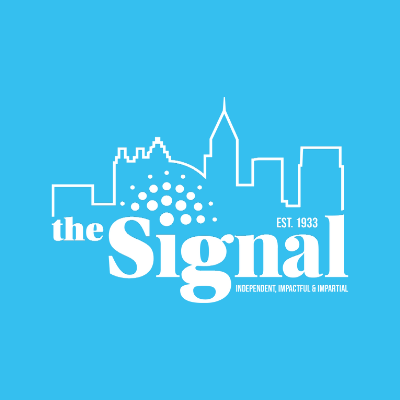 The annual parking crisis at Georgia State looms again as students begin to adjust to their class schedules. Traffic piles up in the mornings and parking spots are filling up quicker and quicker.
This problem is causing infuriating mornings and afternoons for commuter students like Hayden Dostic, a freshman.
"If I wanna get here on time I have to wake up two hours earlier than I usually would," Hayden said. "If I'm scheduled to get here at 9 o'clock, I won't get to class until about 9:45 a.m."
With limited housing options on campus and rising costs for rent close to campus, many students have no choice but to commute every school day.
"There would be traffic at T-deck for about two blocks and when you finally get to the deck, it's closed," Hayden said. "Last week I had to park all the way at N deck and my class was at Aderhold. I'm always late for my first class."
Parking has always been a topic of concern at Georgia State. In 2021, many parking decks were accessible with the purchase of a "budget card" but due to many systematic errors, many students never received them.
The new system for parking, PantherCash, has been implemented as a replacement, requiring students to pay with their Panther Cards to avoid paying a $10 parking rate as of September 8th. The current rate for daily parking is $4 for all garages but students may park at the Green Lot near Center Parc Stadium for free.
It is not just the parking decks that are experiencing a crisis, but the Georgia State buses as well. With the influx of students, the bus system is having a dilemma accommodating the number of students and combating early morning traffic.
Jenny Rodriguez, a first-year commuter student, drives and takes the buses on campus.
"Sometimes the buses can be delayed or sometimes the bus routes on the PassioGo app don't tell you when exactly they are coming," Jenny says. "You kind of just have to wait it out and sometimes the busses don't come."
Unreliable transportation affects student's ability to get to class, learn, and succeed in their courses.
"It's unpredictable when the buses are going to come and what time you are actually going to get to class," Jenny says. "Especially with the time it takes to park too."
Georgia State's current overall enrollment is 51,000 students for the fall semester. Due to the increasing class sizes, there is a lack of affordable and reliable transportation to accommodate the rising student body.
"For commuter students, it's difficult to come here at certain times so you just have to schedule classes around 11 a.m. or 12 p.m. to get here on time for your classes," Jenny said. "If you try to get a class at 8 a.m. to 10 a.m. you're going to be late."
Atlanta is notorious for its traffic and locals are conditioned to avoid driving in the morning and afternoon rush hours. For college students, it is difficult to avoid the traffic when it accumulates with crowded parking decks and undependable buses.
Commuter students face two options: drop their early classes or succumb to the daily erratic mornings.