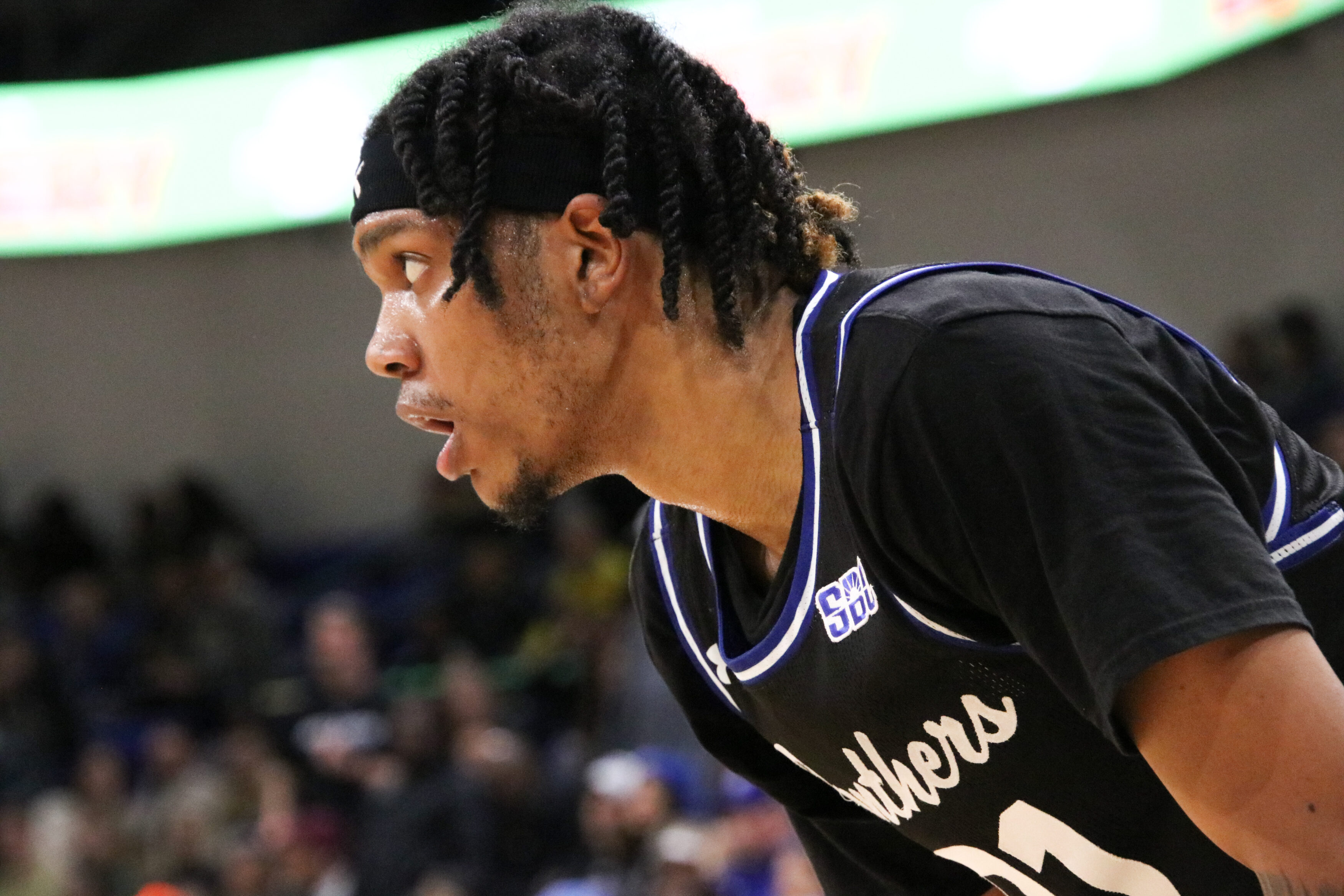 After head basketball coach Jonas Hayes took the job at Georgia State, he was immediately met with a disadvantage. He was losing a lot of his players to graduation and the transfer portal. The players transferring weren't leaving due to Hayes in particular, but they saw situations that better fit their collegiate basketball careers. Corey Allen, Kane Williams and big man Eliel Nsoseme – all seniors, left the program for graduation. In the portal, he lost Jalen Thomas to Butler and Chien Hao Ma. 
Hayes got busy right when his plane touched down in Atlanta. He put his hands in the dirt and got messy in the transfer portal. He brought home Dwon Odom and Breden Tucker – two guards who played at high levels at their previous programs. Jamaine Mann also transferred to the Panthers from the high-level SEC program at Vanderbilt University. He also recruited 6 '10" center, Edward Nnamoka from Riviera Prep out of Miami. The team was set to come into the 2022-23 year with some momentum, especially since they had just come off an NCAA tournament appearance the year before.
Unfortunately, the season was one to forget. The team went 10-21, 10-9 at home and 0-11 on the road. They also finished 3-15 in conference play and ended the season on an eight-game losing streak. It was apparent nobody was happy with the way the team played this year, especially the players. Following the end of the season, six players hit the portal. Joe Jones, Kalik Brooks, Kaleb Scott, Evan Johnson, Danny Stubbs and Jamall Clyce all look to transfer in hopes to find their new basketball home. GSU staff, players and coaches are bound to miss these guys, but it's part of the college game. 
This offseason, Hayes has been on a roll. So far, Hayes has brought in three new guys from the portal. Leslie Nkereuwem from Longwood University is one of the three new additions. Nkereuwem brings experience to this Panther squad. In his 2020-21 season, he helped lead Longwood to their first Big South Conference Championship. 
Julian Mackey, one of the top Junior College players in the nation at Northeastern Oklahoma A&M has also committed to the Panthers. Mackey averaged 20.2 points, 5.0 rebounds and 3.9 assists per game and shot the three at almost 43% last year. He'll bring a dynamic aspect offensively to this team and allow the Panthers to efficiently space the floor on offense. 
Toneari Lane finishes off the list of Panther transfers this offseason. Lane averaged 10.3 points and 2.4 rebounds while at Winthrop University. He's originally from Atlanta and as Panther fans know, Hayes loves to recruit local guys to put on for the city. 
DK Manyiel and Vashon Ferguson, both from Georgia, have both signed their letters of intent and plan to play an integral part on this Georgia State squad next season. DK Manyiel, a 7-foot center looks to join Edward Nnamako as another big man on this team. This duo could prove to be lethal. Ferguson, a 6 '4" shooting guard out of Grovetown, GA had offers to D-1 programs across the country, but ultimately chose the Panthers. 
It's apparent the program isn't satisfied with how the season ended last year. This caused the coaching staff to lock in following the end of the season. This Panthers' team looks prepared to cause some ruckus in the Sun Belt next season. Panthers' fans will need patience until the next season starts, but it seems the best is soon to come.