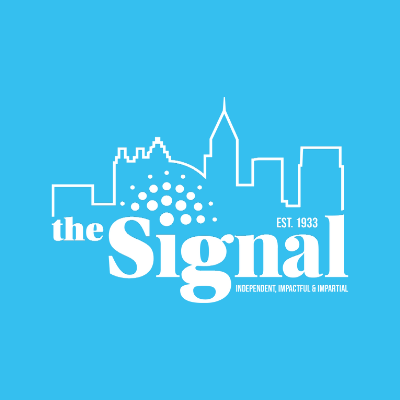 GCB Name Change
General Classroom Building was renamed in February to Langdale Hall, derived from former Georgia State president Noah Noel Langdale Jr. Almost a year later, many students throughout campus have continued to use of the old name despite the change.
White Student Union

Freshman Patrick Sharp founded Georgia State's first White Student Union, sparking controversy throughout Georgia State and the country. Many students, however, claim that the organization's intentions are dishonest and misleading given Sharp's connection to white supremacist website, Stormfront.
According to Sharp, the student organization aims to revel in the history and culture of whites while cooperating with other student unions across campus to reach shared goals.
Kell Hall / Greenway Announcement

Georgia State President Mark Becker announced the demolition of Kell Hall during the school's State of Address Oct. 2. The surrounding area will be completely redesigned to incorporate a "greenway" in the middle of Georgia State's campus, an area full with grass, trees and benches.
According to Becker, the greenway will extend throughout much of the university's campus and serve as an attractive, desirable place for students to study and relax.
Biomedical Institute

President Mark Becker introduced the Georgia State Institute for Biomedical Sciences in September. It is expected to advance the field of biomedical research and educate a new generation of biomedical scientists at Georgia State.

Becker also said that the new institute will focus on the university's strengths in inflammation, immunity and infection, microbial pathogenesis, oncology and therapeutics and diagnostics.

Streetcar Project
Atlanta's Streetcar Project, expected to be completed in the second quarter of 2014, aims to expand transportation opportunities throughout the downtown area.
Construction for the project has raised concern among students, downtown residents and business owners. Complaints have ranged from general inconvenience to declining profits due to construction blocking pedestrian pathways to restaurants and stores.