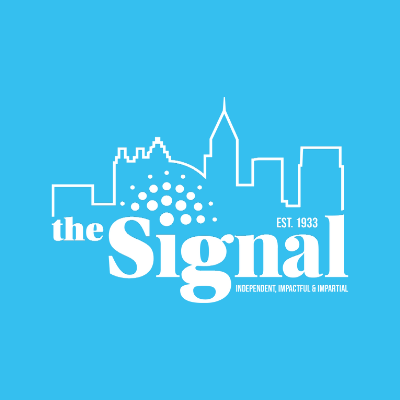 Kayla Shai Maguire is a senior film major/theatre minor. Most people think she's looking forward to a career in the film industry, which she is. But somehow, through emotional tragedy and renewed faith, this aspiring filmmaker accidentally wrote a book and landed a three-book publishing deal.
"My passion has always been in acting and in film. I'd never even considered a literary career," Maguire said.
Maguire began keeping a journal as a child, but it was just a starting point.
"I also keep a notebook with short stories," Maguire said. "Nothing elaborate. Just one or two paragraphs of things I find interesting or funny. But during my sophomore year, one of those short stories filled an entire notebook."
Maguire sat at her computer and began to transcribe her story into an electronic format. When she got done, she realized she'd written an entire book.
"I was sitting at my desk, and all my roommates were there. I typed the last word and said, 'Oh, my, gosh! I think just wrote a book!'" Maguire said. "When my roommates came over, I put the cursor at the beginning and scrolled all the way through to the end. Sure enough, I had written a book."
Maguire put the manuscript on a shelf and it sat there for the next three years. During these three years Kayla began to experience some serious emotional turmoil.
"I went through a period of depression that I didn't tell anyone about," Maguire said. "I put on a brave face and continued my daily activities as if nothing was wrong. I even encouraged other people in their lives while in my own life. I was questioning my purpose; wrestling with whether or not I even had a purpose. I was just feeling stuck. I didn't feel like I was significant in any way. I just had a lot of awful thoughts about myself."
This was really surprising to a lot of Kayla's friends because Kayla is a Christian, and like a lot of spiritual people from various religions, her faith is what makes her strong.
When people began finding out about her depression they would ask her things like, "Shouldn't you be positive and upbeat all the time? With Jesus and all that stuff?"
"What I discovered is that I had gradually stopped doing the things that kept my faith strong. I wasn't spending any time in prayer and meditation and I stopped listening to the voice of encouragement that comes from God," Maguire said. "I was just focused on myself and it was a very dark place."
As many people do, Kayla picked up the phone and called a friend to find someone with whom she could commiserate. But the friend she called told her the real truth.
Kayla's friend said to her, "It sounds like the only person standing in your way is you."
For Kayla, "that was a slap in the face because I was looking for a pity party. But in retrospect, it was what I needed to hear, no matter how badly it felt at the time."
So, Kayla listened to her friend and once again began doing the things that made her faith strong. She re-committed herself to prayer and spending time with God and she asked Him what she should be doing at this point in her life.
"I was sitting at the same desk, in the same chair, beneath the same shelf where three years earlier I completed and stored my manuscript, when I perceived the Lord telling me what to do," she said.
Maguire believed that God was instructing her to publish her book.
"I looked at the manuscript on the shelf and said to myself, while laughing, 'Really? No. I don't really want to get into that. It's still not really a dream of mine.' But I felt like I needed to do something with the book," she said.
"It was an indescribable feeling, so I blame God," Maguire said.
She took the book off the shelf, read it for the first time in three years, and decided to send it to just one publisher: Tate Publishing. Maguire also applied an internship in Tennessee with Average Joe Entertainment.
Maguire sent follow up e-mails to both Tate Publishing and Average Joe Entertainment. She received a reply from the internship inviting her to interview in Tennessee, but she still hadn't heard back from the publisher. Unhindered by the lack of response from the publisher, she drove to Tennessee for the interview.
"I stopped to fill my gas tank, and as we all do, I whipped out my phone to check Facebook and Instagram, and I also decided to check my e-mail. In the inbox was an e-mail from Tate telling me that they want to represent me and publish my book," she said with a big grin on her face.
Kayla immediately called her parents, but neither of them answered the phone. She called friends, but no one answered.
"I couldn't believe it! I was standing in this gas station with this awesome news and I couldn't find one, solitary person to share it with," Maguire said "But then I realized that God wanted me to celebrate with Him. I felt like He was speaking directly to me, 'Kayla, you do have a purpose. When you put your trust in Me and step out, even with a little bit of faith, I'm going to show up and show off in your life.'"
So, she continued her trip to the interview and celebrated this victory in her life.
"I was driving through the hills of Tennessee, it was so beautiful I was crying. The other drivers must have thought I was losing my mind," Kayla recalls.
When she arrived at the interview, she sat in her car and prayed to God, "I feel so full. Like I've just finished an all-you-can-eat buffet. But, I can fit a little dessert in if You want to give me some."
And she got the internship too.
Kayla has been spending a lot of time on the road promoting "Comfort" and doing book signings. She is finishing up book two of the series.