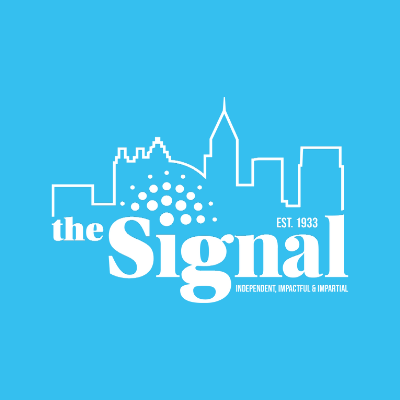 Score: A
It seems increasingly common that the word "slow" is used as a derogatory comment in the context of music criticism. Often used as a catch-all term, the word can deride anything from the actual tempo of a song to the overall pacing of the record's track listing. Slow, however, doesn't need to be a negative descriptor—especially not in the case of Low Roar's second album, "0," whose pristine, glacial beauty succeeds in crafting one of the year's most startlingly beautiful records.
As the album unfolds through its glacial atmospherics and eerily-chilled acoustics, the sheer weight of the music becomes increasingly apparent. "0" certainly feels like a record born of winter and that frigid aesthetic effortlessly conjures visions of a vast, breath-taking tundra.
It's easy to imagine the grandiosity of the life-affirming sights passing by as album opener "Breathe In" unfurls over the delicate plucking of guitars and string-laden ambiance. When the track comes to a close, layered vocals flow like rivers of ice over the mournful lament of a violin and the vast landscape is gone—but only for a moment.
Of course, "0" isn't a record that operates on emotion alone. The band is far too smart to keep such an effective aesthetic under wraps and it's immediately resurrected by the pointedly confessional "Easy Way Out." Instead of weaving deliberately through minimalist progressions, however, the track builds to a propulsive beat and disarmingly simplistic vocal melody. The wintry, otherworldly aesthetic has been re-contextualized to stunning effect as a five-minute piece of Icelandic pop and, ultimately, an utterly gorgeous piece of music.
This is all to say that Low Roar's sophomore album doesn't rely on any one trick for too long. Even when certain motifs and techniques are repeated, they're refocused into unique, engaging experiences. Take the pure indie folk of "In the Morning" against the electronic bend of "I'll Keep Coming," for instance. Both tracks shouldn't work together on paper, but each song fits snugly within the record's deliberate pacing and serves to alleviate all concerns regarding the album's lengthy run-time.
Make no mistake, the record is certainly a trek, but it's unquestionably one worth taking. With "0," Low Roar have crafted the aural equivalency of a majestic winterland—a sprawling, pristine collection of songs that demands both the listener's heartstrings and attention.
Verdict: Low Roar has crafted the aural equivalent of a majestic winterland, an emotional tour de force that demands attention.