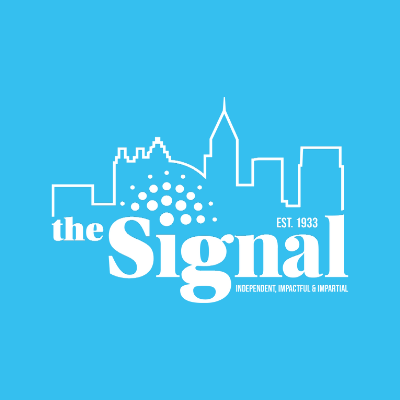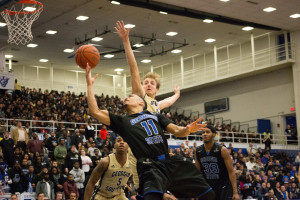 The men's basketball Sun Belt Conference standings are night and day compared to last year. It seems of the top four teams in last year's standings, only Georgia State remains in the top four of this year's standings. Even though Georgia State is in fourth place compared to being first last year, they are only two games out of being back in that top spot.
Arkansas, as a state, have two teams in the top three spots in the standings. Arkansas Little Rock is currently in first place over third place Arkansas State. UT-Arlington is in second place with a 14-3 record and 5-1 conference play, while the Panthers are 12-5 and 5-3 in conference play.
Each of the four top teams in the Sun Belt Conference, have found different ways for their success which may make it a tougher road for defending conference champions Georgia State.
Breakdown of top four teams:
Arkansas Little Rock
Arkansas Little Rock has had one of the biggest turnarounds out of the conference compared to last year. Little Rock already have five conference wins midway through the season compared to only having six conference wins all of last season. Assistant AD of Little-Rock Basketball Patrick Newton thinks the team's success is thanks to its willingness to focus mainly on the fundamentals and things the team can control.
"The biggest reason for the turnaround this year has been the team's defense," Newton said. "Little Rock is currently first in the nation in scoring defense and second in defensive field goal percentage. The team is also in the top-five nationally in turnover margin and free throw percentage. When you play great defense, hit your free throws and don't turn the ball over, you're going to have a chance to win some games."
Newton is right in that if you just play great defense, hit free throws and minimize turnovers then you're going to be able to have success in games. This would explain why they are number one in the conference and 16-2 overall. If they keep playing with the statistics they have, they may be one of the Panthers toughest matchups this season.
UT Arlington
UT Arlington success is thanks to its scoring offense, leading the conference with 81 points per game and having a high scoring margin of +15. The reason the team puts up so many points is because they are giving their offense second-chance opportunities by leading the conference in offensive rebounding.
The UT Arlington high power offense is fueled by a defense that knows how to rebound the ball. The Mavericks are leading the conference in rebounding margin, out rebounding opponents by over 10 boards a game. Not only are they rebounding, but their defense also leads the conference in steals per game with 17 steals a game. By creating turnovers, they are only giving more and more opportunities for that high powered offense.
Speaking of that high powered offense, the Mavericks are leading the conference in assists per game with 17 and 3-point field goals a game with 9. If the Mavericks can continue to put up points, it seems the only way to stop them would to be to outshoot them which will be tough to do if they are making almost 10 three-pointers a game.
Arkansas State
Arkansas State is currently in third place in the conference despite having a 9-9 record because they are 5-2 in conference play. The Red Wolves started the season 4-0 in conference play before losing to Appalachian State. However they landed a big win over conference leading Little Rock.
The main reason for the Red Wolves success is winning conference games, the most important games, and their ability to rebound and share the ball. They are currently third in offensive rebounds and second in assists in the conference. They are also third in the conference in scoring, averaging 76.8 points per game.
Georgia State
Georgia State may be in fourth place, but they should have no reason to panic. The biggest reason for the Panthers success is their defensive play and their field goal percentage.
The Panthers are currently first in field goal percentage, shooting over 45 percent from the field. In addition they are fourth in the conference in opponent field goal percentage, forcing opponents to shoot only 39 percent from the field. The defense is also in first place in 3-point field goal percentage defense, allowing opponents to shoot only 29 percent from 3-point range.
The biggest problem for the Panthers seems to be their offense, even though they are first in field goal percentage. They are last in scoring in the conference with 66 points a game. Mainly because they are last in the rebounding margin and second to last in shots attempted. If they can't rebound the ball, then they aren't able to give their offense more shot opportunities.
If the Panthers' offense can match their defensive play, then there's no doubt the team will be back in first place despite having a tougher conference this year.