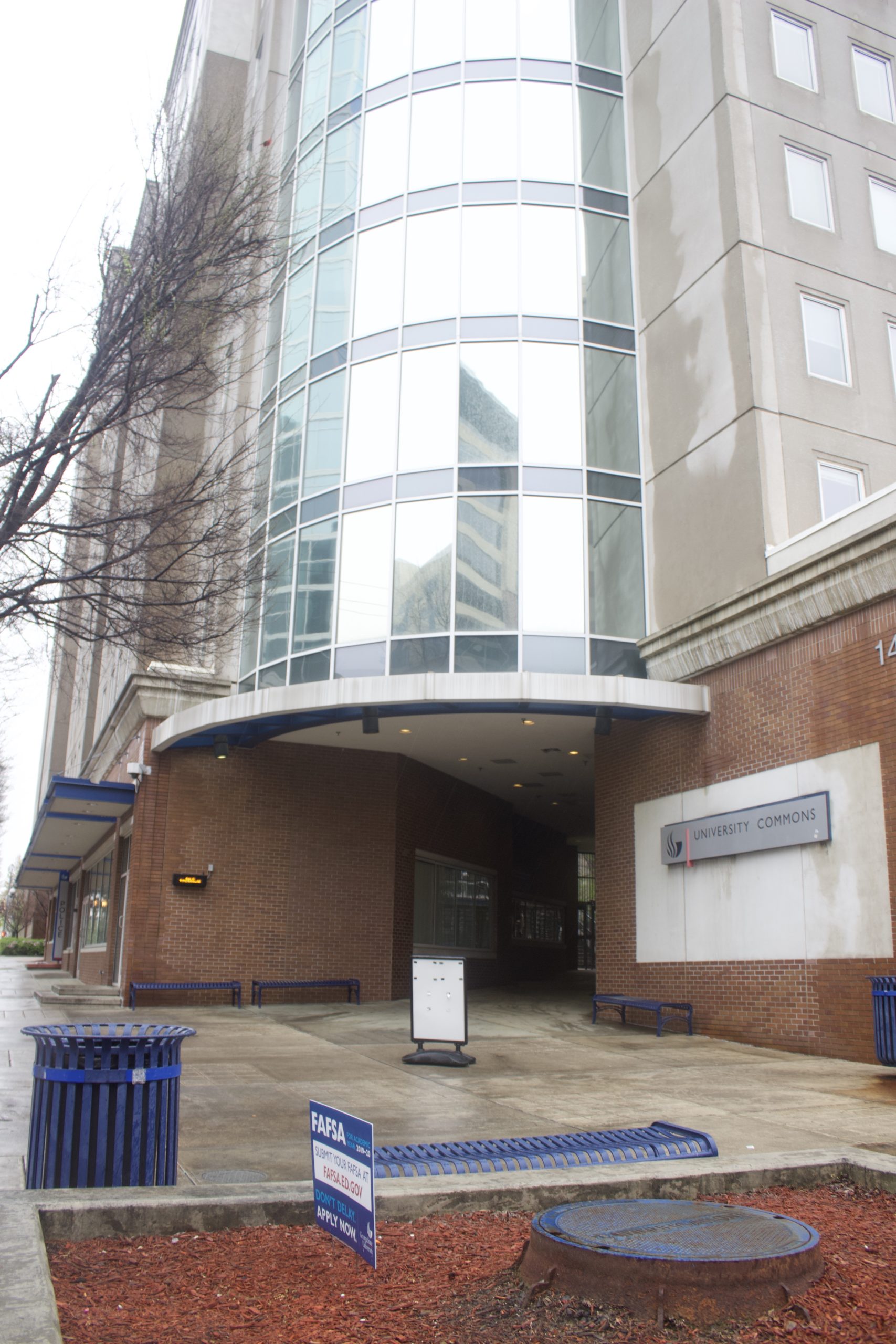 Small dorm rooms, roommate drama and crowded residence hall parties are classic images of the average college experience.
This year, that is all in the past as students must navigate the murky waters of university housing through the COVID-19 pandemic.
Sophomore Jalen Freeman considers his freshman year on-campus to have been "a great experience." 
For him, life in Piedmont North brought many new friends and memorable experiences. In March, Freeman was quick to re-apply for housing, and he planned to move into another unit with his roommate. 
As the campus closed and Freeman moved back home, he waited for housing updates from the university. Several months passed, and Freeman became apprehensive about his future living situation. 
According to Freeman, housing prices were released around late June or early July, and they were shockingly high.
"Now, it's fall, so we're like, 'What's the plan, [Georgia State]?" he said. "We didn't know about the pricing of housing until [recently], and then we learned the price of housing was double."
The university also released new COVID-19 policies for on-campus housing. The dorms are arranged to maintain social distancing, parties are not permitted and guests are not allowed inside. 
According to Georgia State, the residence halls are kept at around 75% occupancy. To achieve reduced numbers, shared rooms are limited to Piedmont North, and two students are allowed to share a bathroom and four occupants are allowed per apartment.
Ultimately, Freeman decided to terminate his contract with University Housing. He cites the university's lack of communication and new COVID-19 stipulations as the main influencers of his decision. 
Without much room for socializing and only one in-person class, the high cost of housing doesn't seem worth it to Freeman. 
"[Georgia State] also kept the tuition pricing the same, but most of your classes are going to be online, so it's like, what's the point of dorming at all?" Freeman said.
Cynthia Simpkins, an incoming freshman, agrees with his sentiment. She applied for housing in March and planned to live in a single room in Piedmont Central. 
Like Freeman, Simpkins feels that the university's communication regarding the fall semester plan was inadequate. 
As the university declined to share much information, Simpkins turned to the University System of Georgia for news regarding COVID-19 policies.
She was especially frustrated because she feels "[Georgia State] knew that they were [going to] have to do this."
Simpkins is sympathetic to the difficult situation and understands that the Georgia State Board is ultimately trying their best under challenging circumstances. 
"I knew they weren't going to be able to tell us exactly what the plan would be because they couldn't predict the number of cases at [the] time," Simpkins said. "But we were just left in the dark, you know?"
The uncertainty of housing ultimately led to Simpkins' decision to drop from Georgia State housing. Instead, she's living in an off-campus apartment and will commute for her blended classes. 
Simpkins hopes her in-person classes will allow her to participate in a piece of the average college experience.
Freeman and Simpkins both hope to find ways to enjoy the semester, even amidst a pandemic.