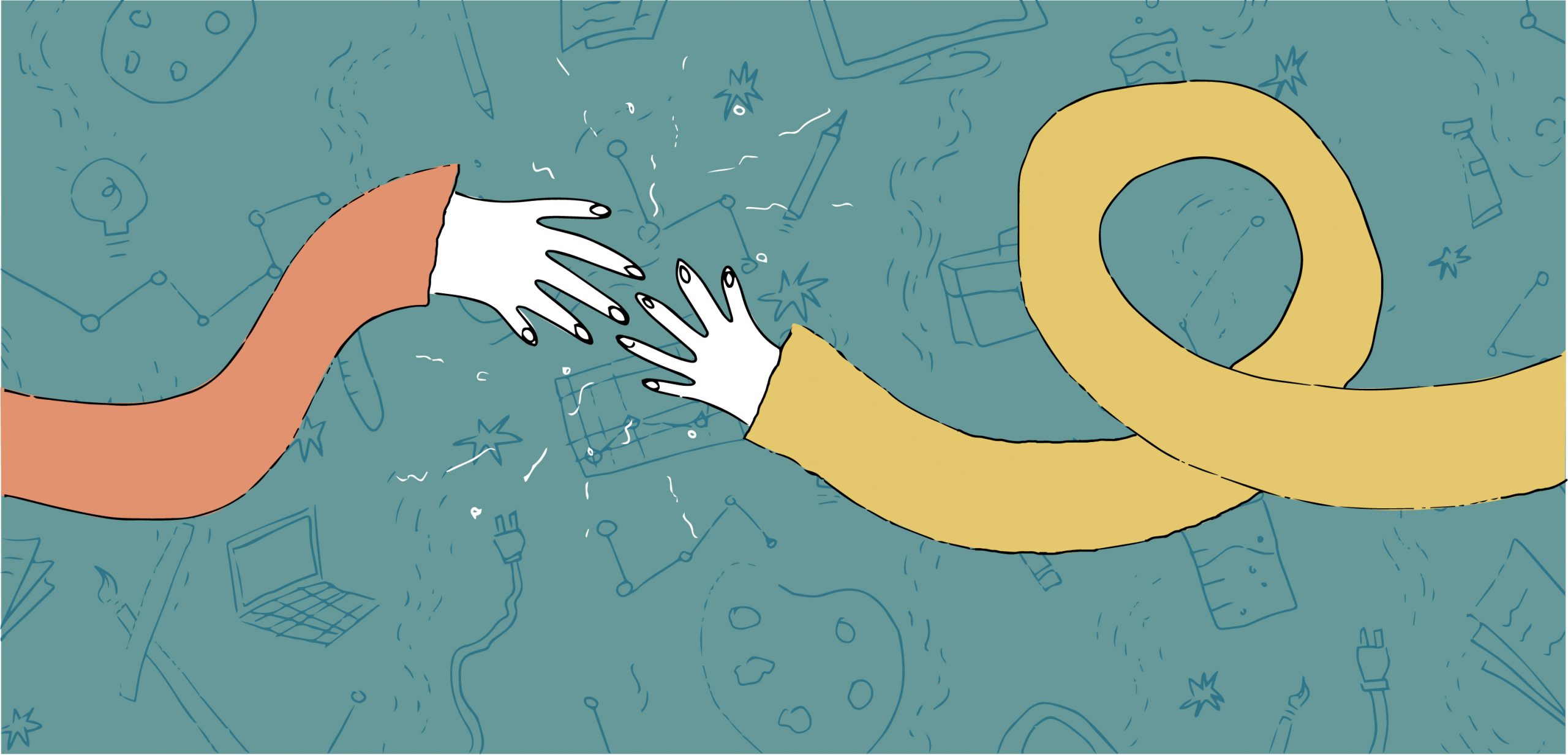 Although classes and university organizations provide essential learning experiences for a student's degree, sometimes, books aren't enough. To provide hands-on experiences to students, Georgia State uses the residency programs in the Creative Media Industries Institute, College of Arts and Sciences and the J. Mack Robinson College of Business.
Each school has their own resident to refer to. The CMII has an "artist-in-residence," the CAS has an "engineer-in-residence" and Robinson College has an "executive-in-residence." According to Brennen Dicker, the executive director at the CMII, these residents are professionals who have many years of experience in a specific field and, in most cases, are award-winning.
"The goal in all of this is to create programs and workshops where they are involved with us, mentor students and [are] not just adding their name to a roster to support CMII," Dicker said.
Artists-In-Residence
According to their website, the CMII currently has four "artists-in-residence." Dallas Austin is an award winning producer, songwriter, musician and filmmaker. Austin has worked with many known artists, including Boyz II Men and TLC. He also produced the movies "Drumline" and "ATL."
Christopher "Ludacris" Bridges is an award winning actor, artist, entrepreneur and Georgia State alumnus. In addition to these titles, Bridges is also a philanthropist through the Ludacris Foundation, which is a platform used to serve youth and families in different communities.
Erik Gordon is an entrepreneur who has been leading in the areas of innovation, marketing strategy and relationship building. After serving as a professor at various institutions, Gordon has acquired a vast network in media entrepreneurship.
Tom Luse is the executive producer of the AMC television show "The Walking Dead." Luse was recognized by CAS at the Outstanding Alumni Awards in 2017 as the first Georgia State student to submit a film as a masters thesis.
The CMII in-residence program was created so students and faculty could learn from industry professionals by participating in special workshops that integrate these residents and coordinate projects with them as well.
"In fact, we have received a number of referrals for Artist-in-Residence from our faculty, but also our students, which is how we got Ludacris to CMII," Dicker said. "Derek Jackson, Sr. at CMII, toured a music producer that worked with Chris, and that is how he found out about our institute at [Georgia State]."
Going forward, the CMII will look toward recruiting a resident who can provide more insight in the areas of game design and media entrepreneurship. The CMII will also let Georgia State students know how to connect with their residents as the school year progresses.
"We want the 'Artist in Residence' to reflect our students in terms of diversity and are focusing on bringing representation from women over the course of the next year," Dicker said.
Engineer-In-Residence
Facebook has partnered with CAS to invite an "engineer-in-residence" during the 2019-20 academic year.
"They were very impressed with the students that were part of that program and wanted to learn more about [Georgia State's] computer science students," John Augusto, associate dean of CAS, said.
In a press release published on Oct. 2, it was announced that Georgia State would be collaborating with Facebook in efforts to further the skills and "career readiness" of students who are engaged in computer science classes while trying to diversify Facebook's employees.
"Facebook sends an employee to serve as the engineer-in-residence. This person teaches computer science courses, hosts the competitive coding group at [Georgia State] and advises students about job skills for computer science majors," Augusto said.
According to the press release, the current engineer-in-residence is Sailesh Kumar, an engineer with Facebook's Oculus division. Kumar will be teaching teach sophomore-level courses on data structure and algorithms during this academic year. He will also host workshops and mock interviews to help advance the hands-on aspect to the classroom experience.
In addition to this, students can also participate in the competitive coding group at Georgia State.
"I think all College of Arts and Sciences students should start thinking now about their career after they graduate," Augusto said.
Executives-In-Residence
At Robinson College, they pride themselves on providing real experiences and making real impacts on students through experiential learning programs, such as WomenLead and Honors Mentoring Programs. In contrast to CMII and the CAS, Robinson has "executives-in-residence."
David D'Alessandro is the current executive-in-residence in finance. According to D'Alessandro, in the residency program at Robinson College, they typically take retired or nearly retired company executives and use them as a "counterpoint to a pure academic teaching staff." These executives are brought in as a way to extend a hands-on-experience to train future business leaders.
"It's much like in medicine where you would take an experienced doctor and pair them with medical students," D'Alessandro said.
After being approached by Gerald Gay, the chair of the finance department, D'Alessandro decided that, since he was near the end of his professional career, he would become involved with the university. Two years ago, he began teaching a single class and over the summer, he became a part of the regular faculty.
"I thought I would like to give back," D'Alessandro said.
D'Alessandro teaches classes in corporate finance. He said he makes sure his students get the real experience of what happens in boardrooms and decision-making for large companies. Outside of class, D'Alessandro provides coaching and mentoring to his students relating to finding jobs and being able to position themselves for a career in the real world and marketplace.
D'Alessandro has only taught graduate finance classes in the past but will begin teaching his first undergraduate finance class in the spring.
"My reach is going to go from … older students typically who are graduate students to younger students, and I'm looking forward to that opportunity," D'Alessandro said.