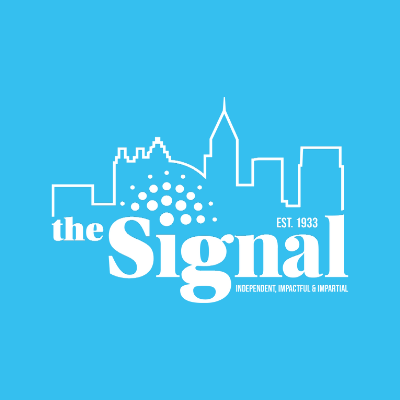 Last spring Campus Bubble brought its social app before the Student Government Association (SGA) in hopes of replacing OrgSync, the system currently used.
The SGA Executive Board decided, however, to reintroduce OrgSync by making organizations do things like voting and applications through the system, according to Camyn Bradley, SGA's vice president for public relations.
"Anything that would require students to come to OrgSync make an account and to be involved," he said.
Anthony Cali, theatre student and member of the Georgia State University Players executive board, noted the difficulty of this method.
"It makes people join this program they're unfamiliar with, and it inhibits people from joining your organization," Cali said.
One new feature of OrgSync this year is the ability for students to use their Georgia State account information to log into the system, according to Henson. There were 14,000 students registered on the system before the merge of accounts.
Students are required to merge their accounts by Nov. 1 by logging into OrgSync and following the instructions located at: http://bit.ly/1rjavNs. Any accounts unauthenticated through Georgia State before then will be deleted.
Misinformation and lack of advertising
Cali received the information that SGA bases organization funding on the number of students on OrgSync pages.
"It's an odd thing to base funding off when people don't know much about it," he said.
Briana Johnson, student assistant at SGA, said OrgSync numbers do not have a correlation to the amount of money each organization receives at the beginning of the school year.
Cody Elliot, another member of Georgia State University Players, said the promotion of OrgSync is a problem.
"It's difficult because the school doesn't seem to promote it and general student body awareness of that is very, very low," Elliot said.
SGA Senator Joash Thomas said he agrees with the decision to keep OrgSync but believes OrgSync needs more advertising.
"I do agree with them when it comes to that but I certainly believe that there is a lot more that we can do in the SGA to raise awareness about OrgSync on campus," he said.
Bradley said SGA began advertising OrgSync to students in the summer during Incept sessions and will continue spreading the word at events like organization meetings and fairs.
"One thing we haven't done in the past was launching OrgSync effectively. There's an actual plan for OrgSync to launch it and we have never finished that," he said.
Bradley also said despite Campus Bubble costing slightly less than OrgSync, SGA considered it a risk.
"It's not necessarily on all other campuses and we would be testing it, so it would be too much of a risk for us to pay for that fully and we don't know if it works correctly," he said.
"I liked Campus Bubble when we took a look at it, but OrgSync has done some really significant changes to its website as well and we just think that [with] the integration to campus already and the progress they're making, it will just be easier for us to stay with OrgSync," he continued.
Update requirements for organizations will also be stricter next year, according to Bradley.