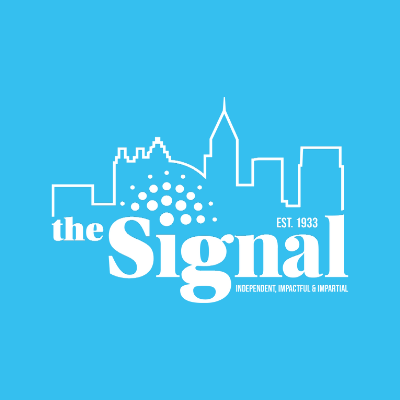 The third and fourth vehicles for the Atlanta Streetcar will be delivered today June 10 and tomorrow June 11, according to a media advisory released Monday.
Each 96,000-pound vehicle will be unloaded at the Atlanta Streetcar Maintenance Facility located at 275 Auburn Ave., the media advisory states.
Sharon Gavin, Communications Director for the Atlanta Streetcar, said the final steps of the project include testing the vehicles on the rails and safety modules for the public.
"Later this month we expect to start streetcar testing on the rails. One of our big messages during that time is that people need to learn to be aware of their surroundings. People haven't seen a streetcar in Atlanta since 1949, so there's a lot of safety information we're working to get out," Gavin said.
The projects completion is nearing, however the City of Atlanta has not yet established an official date for when passenger service will begin, according to Gavin.
Junior Amanda Borkowski said she believes the process of getting the streetcar will be worth it in the end.
"I think the streetcar will bring traffic [of people] to Atlanta and hopefully promote more tourism. With that logic, the benefit of the Atlanta economy will be greater than the cost to get it here and construction," Borkowski said.
For more information, visit the streetcar's official website.