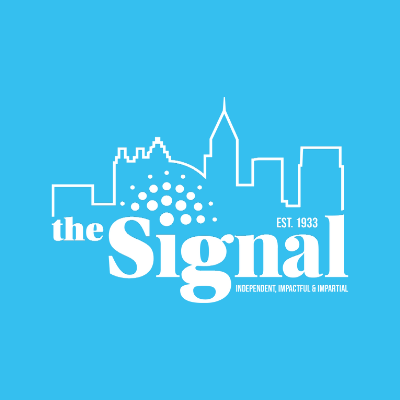 Falling leaves, cozy sweaters and drinks all around!The perfect setup for an autumn day … right? What better way to start off the season than with a nice, warm cup of handcrafted delight.
Typically, everyone runs to their favorite neighborhood coffee shop or a major chain like Starbucks or Dunkin Donuts to grab a fancy latte or a cappuccino. That sometimes means running a hole through your wallet as well—especially for college kids. With that being said, here are a few quick, tasty and easy recipes you can make right in the comfort of your own space.
The infamous Chai Latte
has lots of people ordering it tall, grande or with a little extra whip on top, but there's no better way to make it than from home. You can add all the extra fixings you like. Here's how to do it!
Ingredients:
1 cup Hot water  
1-2 Chai Tea bags
¼ cup Milk (dairy or non-dairy)
Honey (for sweetness)
Spices (optional) cinnamon, black pepper, star anise
Whip topping (optional)
Directions: Add 1-2 tea bags to your coffee mug. On the stove top heat about a cup of water and steam a quarter cup of milk. Pour the heated water on your tea bags and steep for about 3-5 mins. Once steeped, get a spoon and squeeze out the essence of the tea left in the bag. Gently pour your steamed milk into your mug and top off with whipped cream and a dash of your favorite spice(s) and there you have it!
Warm Apple Cider
has been putting a soft spot in all our hearts every year once fall comes around. There so many versions available, but now with your new-found sense of culinary creativity, you can create your own custom cup of cider.
Ingredients:
1 cup Apple cider
Caramel sauce (optional)
Spices (optional) cinnamon, nutmeg
Whipped topping (optional)
Cinnamon sticks (optional)
Directions: On the stove top heat a cup of your favorite store-bought apple cider. Once heated pour into your favorite mug, top with whipped cream, drizzle with a touch of caramel sauce and sprinkle a pinch or two of your favorite spice. Last, but not least, pop in a cinnamon stick for a straw and voila! A gourmet take on an old classic.
An Earl Grey Latte
on a cloudy autumn day is the perfect way to wind down and relax. It's simple, smooth, tasty and will have you feeling like you're on cloud nine on less than a dime and a nickel…or at least something of the like.
Ingredients:
1 cup Hot Water
1-2 bags "QUALITY" Earl Grey Teabags
¼ cup Milk (dairy or nondairy)
Sugar (or a natural sweetener i.e. honey, agave etc.)
Directions: Place 1-2 Earl Grey tea bags in your mug. On a stovetop, heat a cup of water and a quarter cup of milk. Pour hot water over tea bags. Let steep for 3-5 mins, then use a spoon to squeeze out the Earl Grey essence. Add 1-2 teaspoons of sugar or another sweetener to your cup, then add the heated milk and enjoy!
The Pumpkin Spice Latte
has almost instantaneously become a seasonal tradition thanks to the pumpkin spice bandwagon. Here's how to make your own!
Ingredients:
1 cup milk
2-3 tablespoons pumpkin puree
1 teaspoon vanilla extract
1 teaspoon of pumpkin pie spice
¼ cup of espresso
Whipped cream (optional)
Directions: On the stovetop heat milk, pumpkin puree, vanilla extract and pumpkin pie spice until warm. Heat espresso and pour into mug. Pour the milk-based ingredients over the espresso. Lightly stir and top with whipped cream.
Making a hand-crafted drink from home sounds like a hassle, but in reality, it is quite easy. In fact, all you need is a little creativity, a bit of time and a ton of anticipation. Because once you finish creating your first masterpiece I guarantee you it won't be your last.