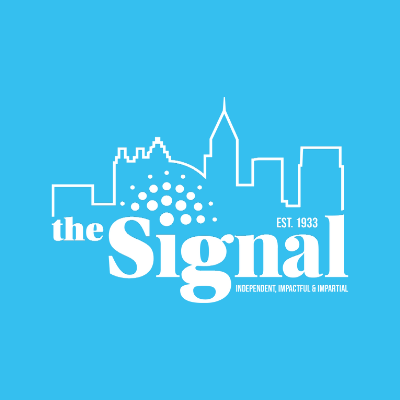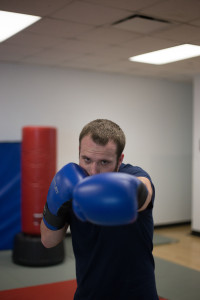 It's difficult to learn how to throw a punch unless they make a fist, and no one can truly learn to fight unless they step in the cage themselves. Georgia State gives such an opportunity with the GSU Boxing Club.
Helmed by President Charles Neugebauer, a Criminal Justice major, students can learn what it takes to box.
Neugebauer has had an inclination towards the idea of martial arts but didn't take the plunge until he made the move to Downtown Atlanta.
"I have always been interested in martial arts. I have a younger brother, and we would always have friendly fights," Neugebauer said. "As I grew up, I wanted to be able to defend myself as effectively as possible. It only intensified once I decided to go to Georgia State in Downtown. I wanted to improve my ability to protect myself and have a fun workout at the same time."
Instead of it being a collective of already experienced fighters, the club is about teaching the discipline.
Counting out the people who attend a few meetings and vanish, as per usual for clubs, there is a group currently of about eight to 12 members, who regularly show up every week. Neugebauer attributes this to few being prepared to learn something.
"Many people enjoy the concept of knowing how to box," Neugebauer said. "However, very few are prepared to train long enough to actually learn the skill."
Aside from drills, cardio is the main requirement to maintain any boxing abilities. Being long winded easily will not go in anyone's favor during a match, and will increase the chances of getting hit, according to Neugebauer.
"When I work out, I do bodyweight workouts such as push-ups, sit-ups, pull-ups, running and swimming," Neugebauer said.
The key understanding in starting such an ambitious hobby is to be self-aware and focus on growth.
"Learning how to box takes time, you will not be Muhammad Ali in a day," Neugebauer said. "Patience is key to learning how to box. Most people get very frustrated when they do not see immediate results."
The joy found in the sport is one of building confidence and bravado, as well as a feeling of security that one can take care of themselves.
"I love the satisfaction I get from boxing. It increases my confidence in myself and is a great stress relief," Neugebauer said. "I love knowing I can handle myself in a physical altercation if need be."
Blow By Blow
When the club congregates, a checkoff of training rituals takes place.
1. It begins with a few rounds of jump rope to get warmed up.
2. After, they move on to shadow boxing.
"Shadow boxing is a drill in which each person envisions themselves fighting another person, they throw punches and defend as if they were actually fighting someone," Neugebauer said. "It almost looks like they are trying to fight their shadow, hence the name."
3. Next, they pair up and do mitt drills. During the drills, one person wears the mitts, the pads you put on your hands for people to punch, and another wears boxing gloves. During each round, the person with the gloves will practice combinations.
"A combination is a set of consecutive punches on a target. The combinations change each round and are used to perfect the technique used to throw accurate and powerful punches," Neugebauer said.
4. Finally, contact drills are worked on to practice defense. During the drill, one member throws punches at their partner and the partner has to defend themselves.
"At the end of practice, some of the more advanced members will have the option to spar if they wish to," Neugebauer said. "Sparring is a lot like an actual boxing match, except for the fact that the boxers do not punch as hard as they would in a match, and the sparring session is not judged. Sparring is the best way to improve your boxing ability."
______________________________
Inside a fight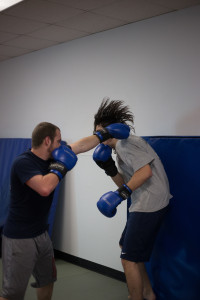 Unless you've been in a fight yourself, the adrenaline and thought process during one is a foreign concept. Neugebauer, who has been boxing for three years now, explains what his experience has been during fights.
"Fighting is a very unique experience. Before it begins, you feel nervous and think about what you're gonna do during the fight. You are constantly thinking about how to hit your opponent without taking any damage in return," Neugebauer said. "You feel the thud of a punch, but your adrenaline is pumping so all you can think about is hitting them back harder. You are more concerned with the fact that your opponent was able to land a punch rather than the pain it caused. You constantly try to out-box your opponent. After the round ends, I concentrate on what I did right and what I need to improve on."
_____________________
Where to Go
Places to train, learn and practice boxing are offered in various places in Atlanta for those looking at areas not the Georgia State Recreation Center.
Unit 2 Fitness
Midtown, Old Fourth Ward
240 Ponce De Leon Ave NE
Atlanta, GA 30308
(404) 745-3019
Bangkok Boxing Fitness
Midtown
1019 Collier Rd
Atlanta, GA 30318
(404) 603-9898
Buckhead Fight Club
3293 Buford Hwy NE
Atlanta, GA 30329
(678) 322-7511
If interested in taking up boxing as more than a casual workout, there competitions and fights held in the city.
"Two yearly competitions are the Golden Gloves and the Georgia Games. However, gyms hold local fights quite frequently," Neugebauer said.
______________________
Put on your gloves
To join the club, students can be directed to IMLeagues.com. All interested participants have to create an account and join the club through the website.
Members are required to complete the participant agreement. After the formalities, students pay $40 a semester and then attend practice.