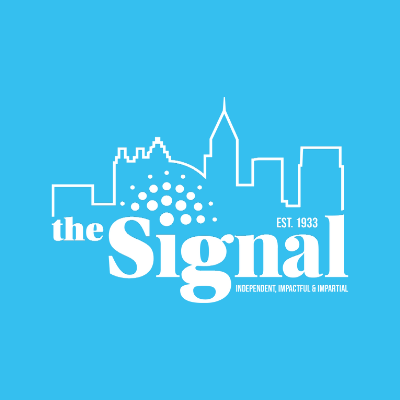 The phrase "styles make fights" is an age-old adage in boxing meaning each fighter determines the tempo, activity or even the outcome.
Step into a Georgia State boxing club training session and it's easy to see how the phrase has some validity without watching a single sparring session.
Of course, almost all members have different physiques.
Some short and stocky, and others are lanky and lean.
Not everyone can be the proverbial athletic machine but each student moves, punches and thinks differently, creating their own tailor-made style.
Don't be afraid to sign up and give it a go.
Everyone has a different style, and everyone has a first time for everything.
Kalidou Bizimana, boxing club president, said that they will let people do a little trial run in the club.
Bizimana said, "Membership is only $40 a semester, but we're pretty nice with it. We let people join for two weeks to feel it out. Then, they can pay if they feel like staying."
Bizimana explained that he tries to make it "as chill as possible" because he feels that when learning something new, especially a sport as unforgiving as boxing, people will be deterred if what they are learning is too structured.
He also said that for people who do want that structure, Georgia State's traditional karate club may be a better fit.
Bizimana created the club two years ago when he got tired of traditional karate.
Coincidentally, head trainer and professional fighter Randy Pogue was looking to create a boxing club at the exact same time, but only students can create a club.
"My friends and I used to box when nothing was going on in the MMA studio. We were really bad, so I said why not make it an official club," said Bizimana.
Pogue said he was interested in giving back to the sport as he has been training since 1989 and was part of the Penn State boxing club.
He has competed in almost 45 professional boxing, MMA and kickboxing matches, and is a former kickboxing world champion.
Last March, Bivimana competed in the Georgia Golden Gloves tournament, an amateur competition that holds regional tournaments in which boxers can qualify for a national championship.
With the training he's picked up with Pogue in the club, Bizimana took home gold in the heavyweight tournament.
However, this tournament was not a qualifier, so he did not go on to a further stage.
Collegiate boxing clubs can compete against each other through the National Collegiate Boxing Association.
However, Georgia State's club is too young to compete against other schools with well-established boxing clubs, such as the United States Military Academy, also known as West Point.
West Point has won five of the last six national NCBA championships.
Bizimana said, "Right now we're at the beginning stages of trying to compete with other colleges. Since were only two years old we're just not ready. We don't have enough people to compete yet."
Bizimana and club Vice President Tony Nguyen Lee were the only two members to compete in any events last year.
Lee, who could not be reached for comment, won second at the annual Georgia Games at 140 lbs.
With 26 paid members in the club as of now, he hopes to have at least five people competing in the Golden Gloves tournament in the spring.
Sophomore Chase Carroll is one such potential competitor for the spring tournament.
Carroll quit football in high school because he enjoyed boxing so much. He's now been practicing the sweet science for about four years.
"I really like the instruction that's offered and the training is great, but with school and everything I'm just not sure if I can do it yet."
During the fall semester, Pogue tries to get the basics down with freshmen and other new club members.
In spring, he ramps up training to get students in shape for competition.
Pogue is also the head striking coach at Unit 2 Fitness in Atlanta.
Sometimes, he'll have some members meet at his gym to workout with his other fighters, because it's a better training environment for competition.
Bizimana said that Lee and he realize that students have workloads and other things to do, and that it's especially hard to get into an only training mindset with other things going on.
He also feels that even though most members will not compete, the club is a great workout for anyone looking to stay in shape.
He thinks it has an added bonus, too.
"If you go to a fitness class every day of course you'll get a good work out. But are you really getting anything out of it?" Bizimana said. "People join for one of two reasons. To learn to box, or to stay in shape. So why not learn something from it?"
If you're interested in joining, practices are from 10:30 to 11 a.m. on Mondays and Wednesdays and from 1 to 2 p.m. on Tuesdays and Thursdays.
As previously stated, students can try it out for two weeks before deciding if they want to stick with it.
Try it out. You may find out that hitting people is a good stress reliever during midterms or just for an all around release.