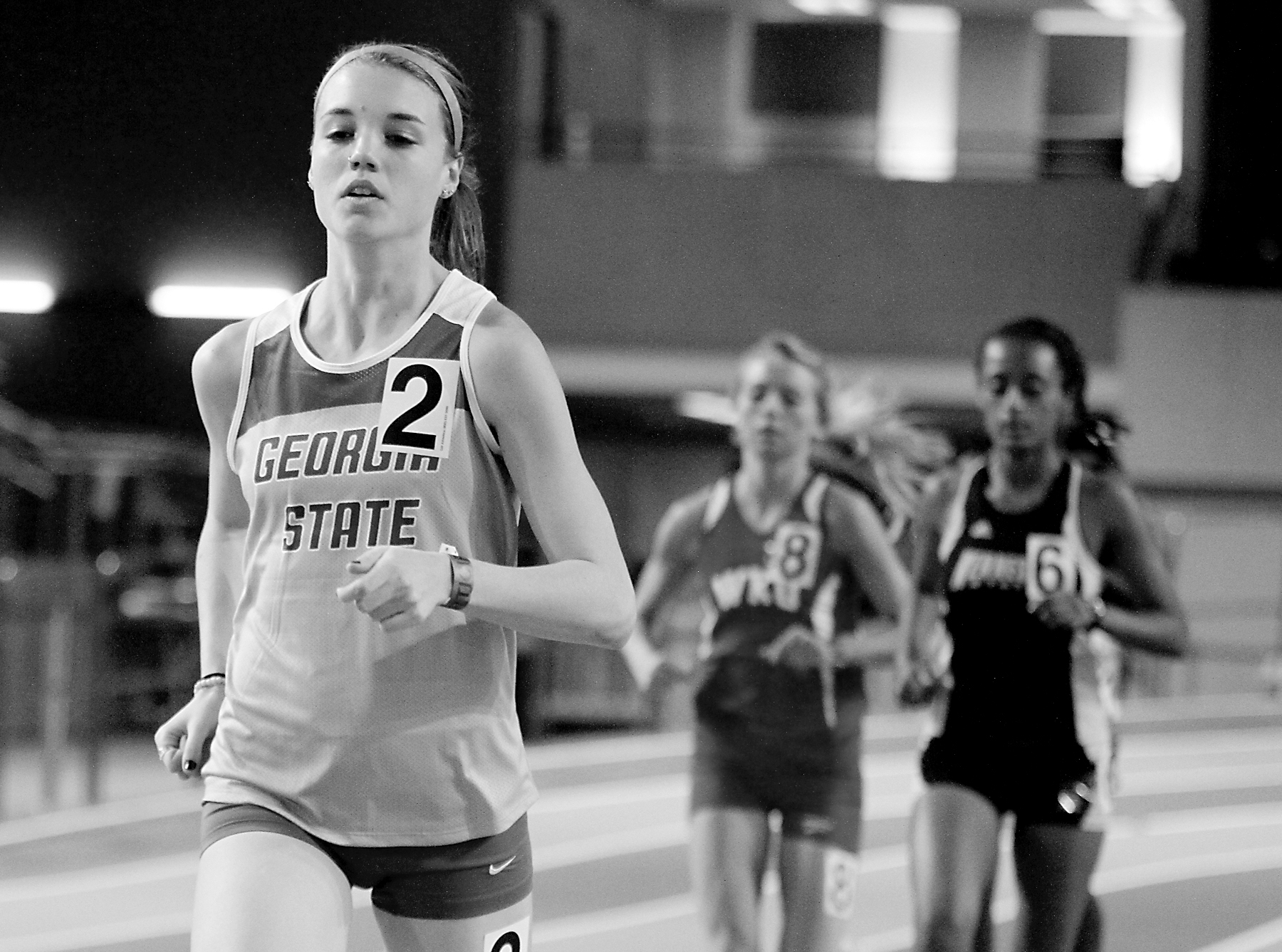 Long distance runner Hannah Stefanoff is primed for a big season and has begun taking big strides as she won the 5,000M event on the first day of the University of Alabama at Birmingham (UAB) Blazer Invitational that took place earlier this month.
This came just after Stefanoff earned a spot on the 2013 All-Sun Belt Conference first team for cross-country by placing fourth out of 72 at the Sun Belt championship race in November. She is still striving for more.
"For indoor, I will like to get all-conference for the 5K and 3K because last year did not go that well for me," Stefanoff said. "Another big goal of mine would to place top three in the 10K for outdoor."
Running all year can take a toll on the body, but Stefanoff's offseason training has greatly helped her and has a lot to do with her success.
Coming into this year's task of both cross-country and Track and Field, Stefanoff knew that to reach her goals she would have to train harder.
"This past summer, I trained harder than the years before in order to improve and I saw the payoff at the last competition at UAB," Stefanoff said.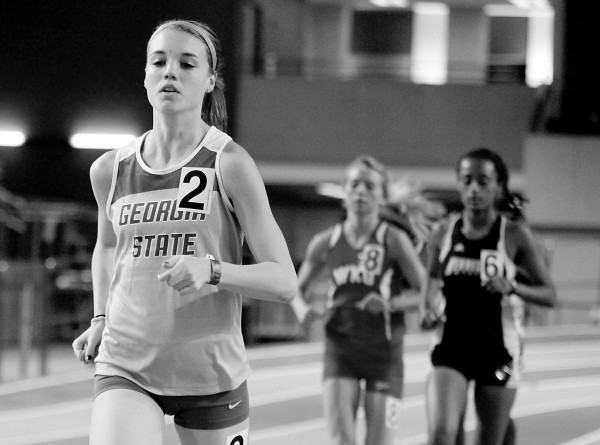 Another runner might be satisfied with a top 10 finish in last years 10k at the conference championship, but not Stefanoff, whose strong love and motivation for the sport started back in middle school.
"I just went and tried it, and surprisingly, I was good at it," Stefanoff said. "After that, I began working hard and I still enjoy it now."
Stefanoff said she gets motivation from her teammates, such as Katharine Showalter, who broke the indoor track and field school records for the 2013 season as well as competed in the 2012 NCAA National Championship for Cross Country.
Stefanoff trained hard not only for herself, but also for her team, who she thinks can do big things this season after finishing seventh at the conference championship last year.
"Last year we felt we didn't do as well as we thought we could in conference," Stefanoff said. "But this year we added new coaches that are really motivating and everybody we red-shirted last year is coming back, so I think we have a really good chance of doing well."
After analyzing the upcoming schedule, Stefanoff is excited about the Florida Relays being held in April because of the large group of runners participating, including several top-ranked runners.
"Even though they may be faster than me, I still want to race them because it makes you better," Stefanoff said.
However, the only competition that matters to Stefanoff and her teammates on the schedule is the Sun Belt tournament held in May in San Marcos, Texas.
"Perfect ending for this season would be to win the Sun Belt outdoor conference as a team, which I think is very possible," said Stefanoff.