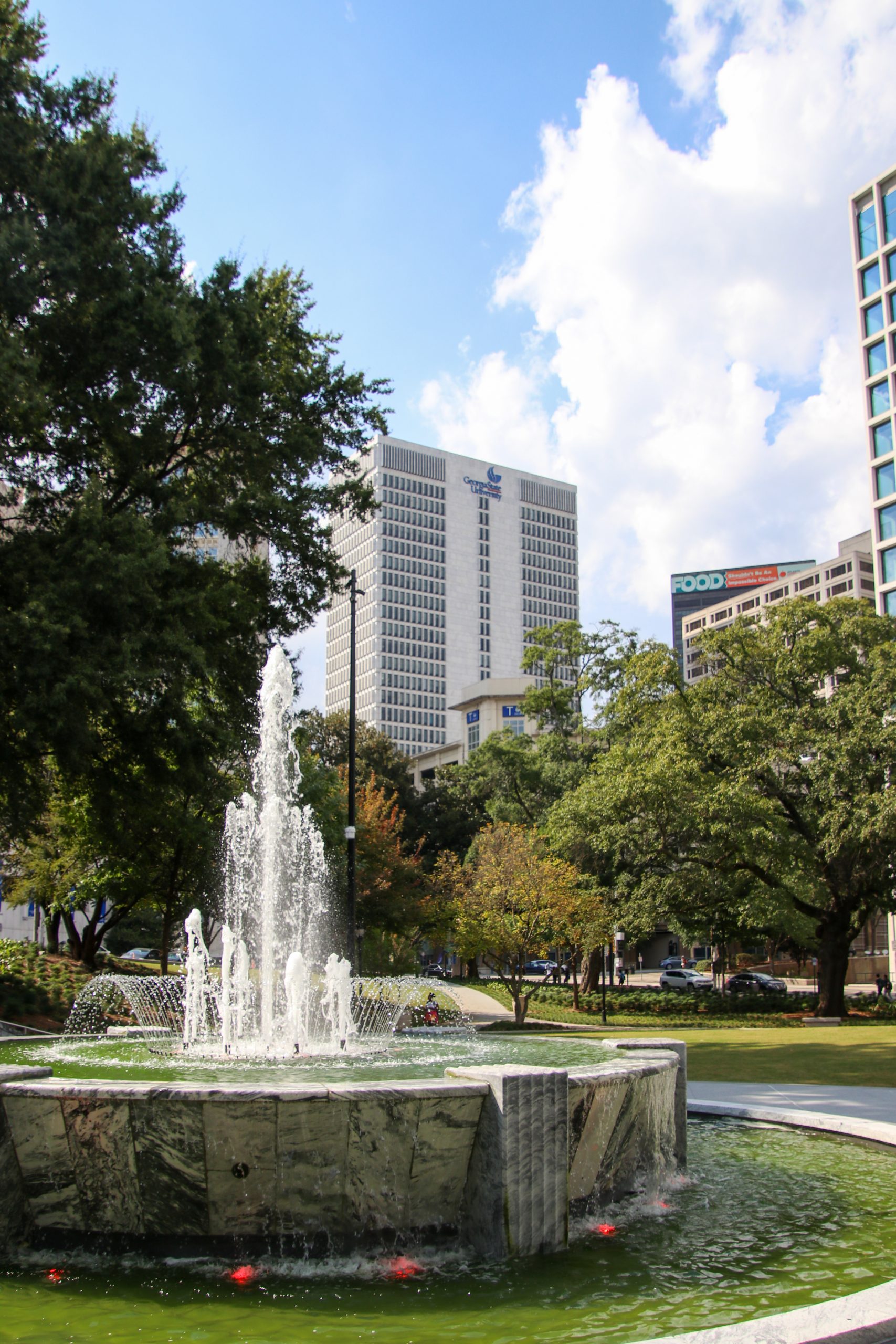 September is Campus Safety month at GSU.
Throughout September, events and workshops were organized for students centered around how to be safe on campus. The month was concluded with the Campus Safety Carnival on the 27th. Multiple departments and partners of GSU set up booths in Hurt Park and provided students with pamphlets and materials on how to be safe on campus. These booths shared  information on important topics like how to pack an emergency bag, what to do in case of an emergency, and what students should do if they feel like they're in danger.
The GSUPD consisting of a police force of 117 officers across all six metro Atlanta campuses are the organizers of this event. They shared with students the measures they can take to ensure the safety of our campus. The GSUPD urges students to report anything that they feel could put their safety in jeopardy to an officer. If a student sees anything or anyone on campus that they think is suspicious and potentially dangerous, they should call the GSUPD number at 404-413-3333. They also urge students to have this number on their phones. Students who feel unsafe while traveling can also take part in the Ride-Safe program. The Ride-Safe program provides safety escorts for the GSU community traveling around campus. The GSUPD also offers safety escorts to the Five Points MARTA station, Peachtree Center, and multiple commercial parking lots around the school. More information on safety escorts and how to request them can be found in the LiveSafe app.
The Atlanta-Fulton County Emergency Management Agency, or AFCEMA, discussed how to prepare for the event of an emergency with students attending the carnival. . The AFCEMA suggests that students build emergency kits containing first aid, three days' worth of food and water, a flashlight, batteries, and cash or traveler's checks. They also recommend that students have an evacuation plan ready that they can follow in an emergency. It's important to know the best evacuation route in case of a fire or gas leak. It's also beneficial to plan for loss of water and power. The AFCEMA advises that students make "go bags" containing precious documents like their birth certificate, and social security card.
The Campus Safety Carnival also showed students how they could get care for if they've gone through a traumatic event. GSU offers this care to students through Student Victim Assistance. The Student Victim Assistance office provides confidential counseling to victims of abuse or trauma. Students should feel free to walk in or make an appointment at their office at 75 Piedmont Ave. Members of Student Victim Assistance explained to students attending the carnival that "We can guide you and empower you to make your own choices after you've been unempowered". They are currently doing a "red flag" campaign where students can write down their red flags in a relationship and put them on display in Unity Plaza.
Students must know how to remain safe around campus. Atlanta is a busy city with a lot going on. It's easy to get yourself into a dangerous situation. Preparation for the worst is vital for preventing danger. More information and tips on how to be safe on campus can be found at safety.gsu.edu.