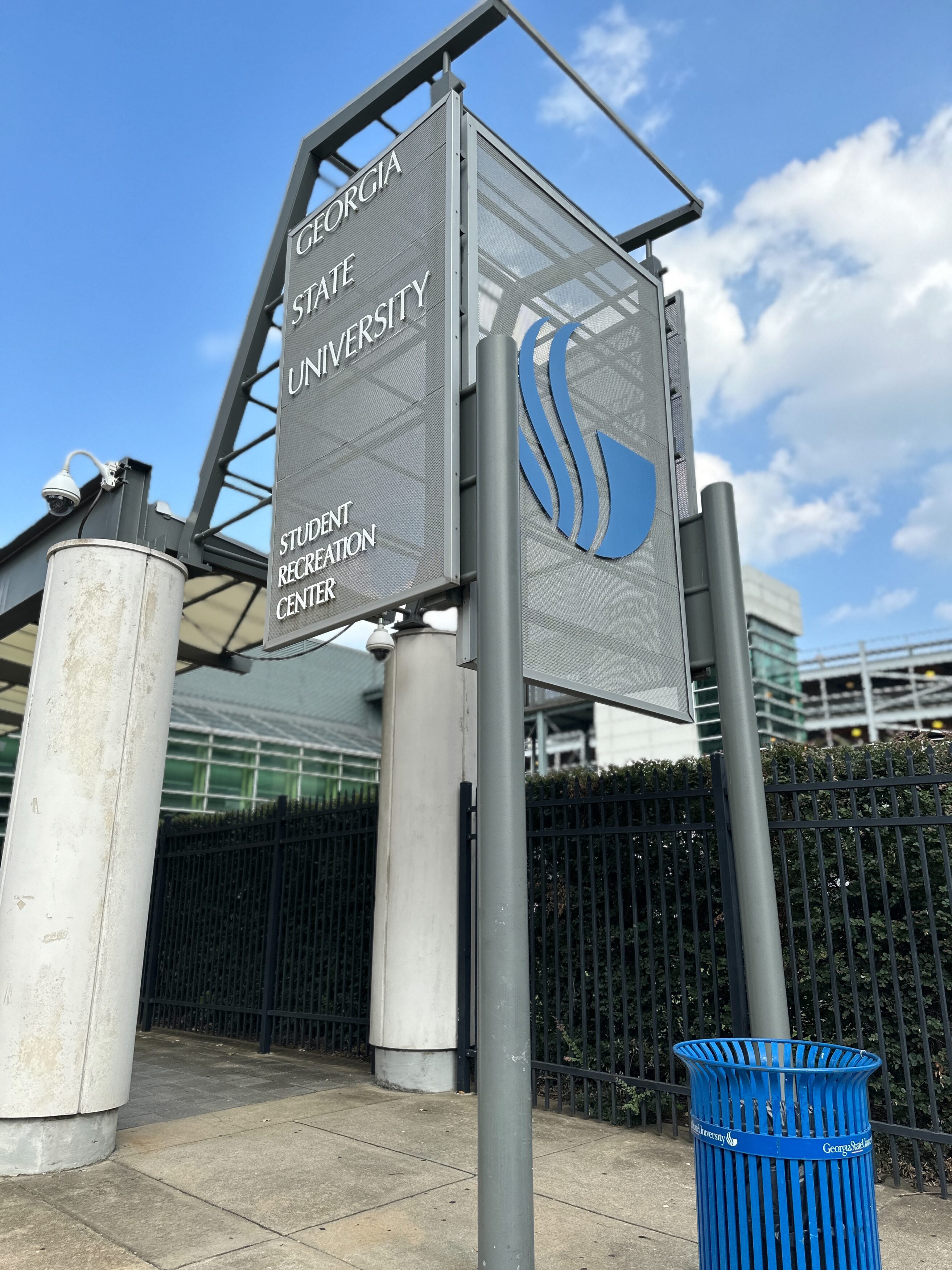 Georgia State provides an environment ripe with opportunities for students to prioritize physical activity along with their academic pursuits. To support students in maintaining healthy lifestyles, this guide outlines many ways to stay physically active on campus. By highlighting common spots as well as advice to promote better physical health and provide various creative routes that students can enjoy.  
Utilize the Campus Recreation Center:

The Campus Recreation Center stands as a cornerstone for fitness and well-being at Georgia State. Equipped with cutting-edge exercise facilities, indoor tracks, basketball courts, group fitness classes and rock climbing. The recreation center offers diverse options to suit various preferences and fitness levels. Engaging in group classes or personalized workouts at the CRC fosters a supportive atmosphere, encouraging students to strive for their fitness goals.  

Participate in intramural sports:

Engaging in intramural sports provides an outlet for friendly competition and camaraderie. Georgia State offers a range of intramural sports such as basketball, soccer and volleyball, catering to both seasoned athletes and newcomers. Joining a team not only enhances physical fitness but also promotes teamwork, communication and social connections. 

Embrace active commuting:

Leverage Georgia State's urban location to incorporate active commuting into your daily routine. Walking or biking to campus not only contributes to physical activity but also reduces carbon emissions. Take advantage of designated bike lanes and pedestrian-friendly pathways to make active commuting a convenient and sustainable choice.   

Engage in fitness challenges and events:

Another way to stay active on campus is by participating in Georgia State's fitness challenges and events. From step challenges to charity walks, these events provide a platform to set and achieve fitness goals while bonding with fellow students. These activities foster a sense of community and a shared commitment to well-being.  

Attend Mind-Body wellness classes:

Prioritize holistic wellness through mind-body classes that promote physical and mental harmony. Georgia State's wellness centers often offer yoga, meditation and mindfulness workshops such as journaling. These classes contribute to stress reduction, improved concentration and overall well-being.  

Make the most of campus walking tours:

Combine physical activity with campus exploration by taking advantage of guided walking tours. These tours offer insights into the university's history, architecture and resources while providing an engaging way to accumulate steps and enjoy the campus surroundings. This activity can best benefit new students as it also provides a sense of community, by socializing and making new friends along the way.   
Incorporating these six strategies for staying physically active at Georgia State aligns with the university's commitment to fostering a well-rounded and healthy student experience. By utilizing the campus recreation center, engaging in intramural sports, embracing active commuting, participating in fitness challenges, attending wellness classes and taking campus walking tours, students can create a balanced routine that supports both their academic and physical goals. These strategies not only promote physical health but also contribute to the overall well-being of students by reducing stress and improving mental clarity. By making use of the various facilities and programs offered on campus, students can enhance their academic performance while maintaining a healthy lifestyle.