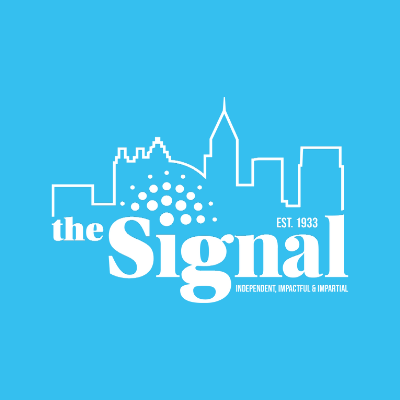 Some transfer students say attending a new college can be bittersweet. The idea of starting over can feel refreshing, but losing hard-earned credits and having to make new friends can be overwhelming. For the most part, adjusting to Georgia State's large student body and open campus takes time, but students say they have met people at the University who have made the transition a little easier.
Finding a place to belong
S'maria Gray transferred to Georgia State from North Carolina A&T; State University last year. The psychology major had to attend Atlanta Metropolitan State College and take a few classes before Georgia State would accept her. She explained that many of the classes from North Carolina A&T; did not count towards her major at Georgia State.
Gray is now set to graduate a year later than she originally planned, but she said the biggest adjustment has been social, not academic.
"Coming to a school in the city was a big adjustment. Student and campus-wise [Georgia State] is much bigger than any of the other schools I've been to. I'm just a student here."
Gray explained getting involved and joining the university's Dance Ensemble has helped a lot. She also credits her adviser with helping her make wise academic decisions.
"They have been really helpful and so have my teachers. It seems like there are a lot of staff [who] have the student's best interests at heart," she said. "It's good to know you have people there for you when you need them."
Adjusting to college life in an urban city
Brandi Harris had an experience similar to Gray's after transferring to Georgia State from Valdosta State University two semesters ago.
"The transfer itself wasn't bad because my GPA was high, but I lost a year's worth of credits due to transferring and changing my major from hospitality to sociology," she said, crediting her advisers with helping her through the process.
Harris explained coming to an open campus after living in a small college town took some getting used to.
"At [Valdosta State] it was the college experience. It was just more intimate overall, whereas at [Georgia State] it feels like I'm going to work," she said.
Harris said she lived on or close to campus while attending college in Valdosta, but now she commutes about 20 minutes to attend Georgia State.
Starting over at 34
Shadeed Williams adds new meaning to the phrase "starting over." The 34-year-old is currently anticipating the start of his first semester back at Georgia State this spring semester. Williams went to Georgia State about 15 years ago after graduating from high school in 1997. He dropped out of college shortly after transferring to Clayton State and has been a DJ under the name DJ Silver Knight for over a decade.
He said about a year ago he began the transfer process and is now starting over as a freshman at Georgia State; only three of his credits transferred from Clayton State.
"My first couple of trips down to Georgia State [were] kind of frustrating but I finally found a group of people that have helped me every step of the way," he said.
Williams said he's okay with the fact that only his English composition class transferred.
"I'm excited, because it gives me a chance to start over," he said.
Williams will continue to DJ while attending school this semester. For him, the biggest challenge isn't academic or social, it is trying to juggle school and work.
"My challenge is working while being a full-time student, but I don't plan on taking a semester off until I have that paper in my hand. This time I'm doing it for me instead of my parents and I'm taking it more seriously because it's my own money," he said.