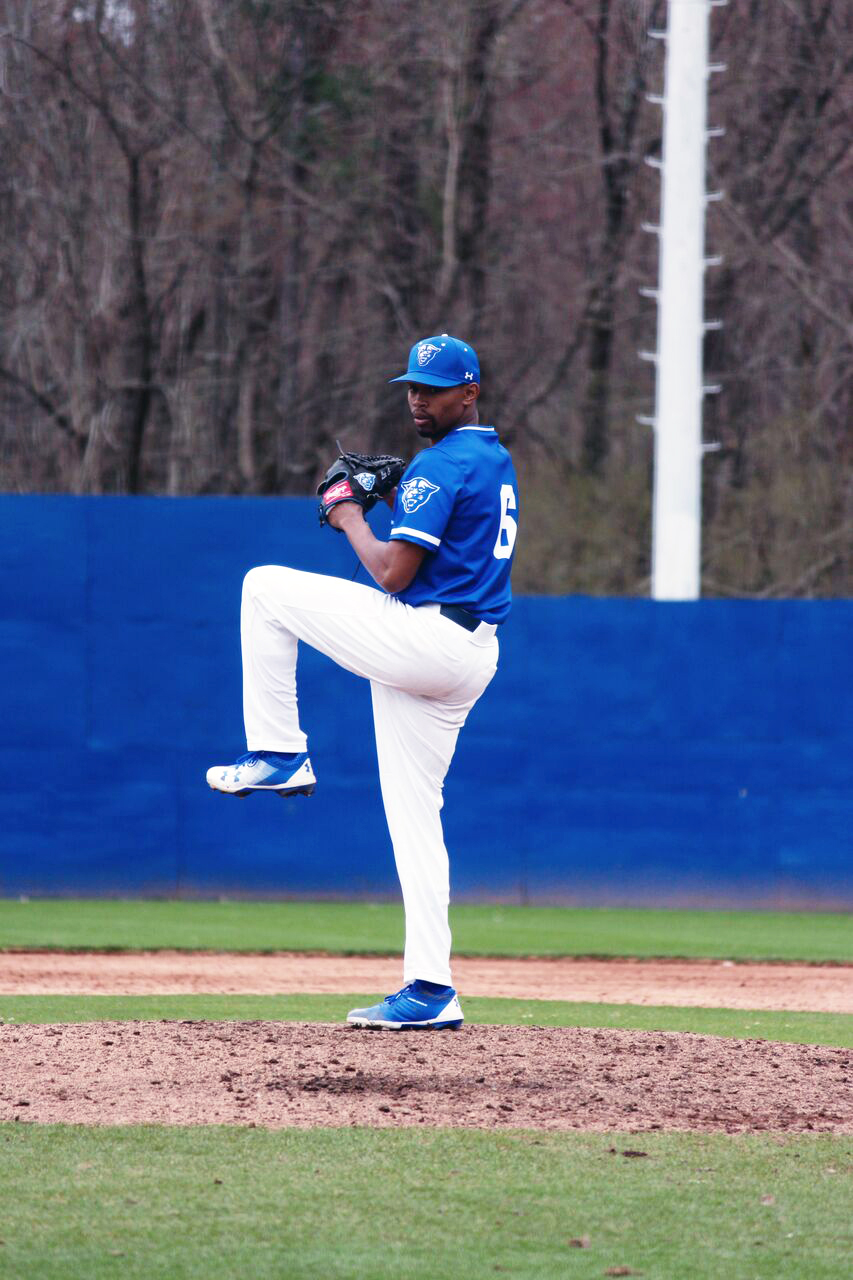 The spring sports season at Georgia State is in full swing, and all teams are geared up and ready to go for the long season they have ahead of them. Eight teams are competing in the spring this season; if you count men's and women's basketball during their March competition, there will actually be 10 teams competing this spring.
Every year in sports, teams show up right before the season starts, pronouncing their goals of winning big, but in reality, those goals aren't realistic. Things are different here at Georgia State, because some of the school's strongest teams compete during the spring season. All of them will be looking to win, but just a few of them have a legit shot at winning big. That is not to knock anyone because you never know what can happen, but here are some things to look out for this spring.
New Kids on the Block
Both the men's tennis and golf teams will be looking to recreate their magic from last year and repeat as conference champions. However, they will have to do so behind new head coaches. The tennis team is headed by Jonathan Wolff, who was an assistant last year. There is some familiarity with the players, but there is still an adjustment between the two roles.
"I would be lying if I said that assuming the head coaching role did not come with a different form of pressure than when I was an assistant coach," Wolff said. "Fortunately, I have learned a tremendous amount under the previous head coach (Brett Ross) as he has prepared me for this opportunity over the past three seasons."
Chad Wilson is now the head coach of the men's golf team after he takes over for Joe Inman, who is now the director of golf.
Wilson is in his first year as a head coach, but has experience as an assistant coach; he has inherited a pretty good team, so his transition shouldn't be that hard. The team returns all but one player from last year's squad, including senior twin stars, Alex and Max Herrmann. But with the roster he has comes heightened expectations.
"We have a great team that's deep with talent," Wilson said. "Teams like this do not come around often, and anything less than making it to Stillwater, Oklahoma for the NCAA championships will be disappointing."
Both teams have gotten their seasons underway. The golf team has only played in one tournaments so far– the All-American Intercollegiate in Houston. The team didn't do that well over the three-day period with its highest finish being 14th on day three of the tournament.
The tennis team has played in over ten matches so far this season, and their record is right around .500. The Panthers will play in a few more matches before Sun Belt Conference play starts with a matchup against Georgia Southern.
On The Diamond
The baseball and softball teams are both coming off disappointing finishes in the conference tournament last season. Luckily for the softball team, they were able to make it to a postseason tournament.
Both teams' return stars; the baseball team brings back pitcher Hunter Gaddis, while the softball team has Ivie Drake and Megan Litumbe back for one more season. For the softball team, it's now or never. They are consistently good, posting multiple 30 win seasons over the past few years, but this is the last year that Drake and Litumbe will be playing. Head coach Roger Kincaid said himself that these are the two of the best softball players that the school has seen.
The team has rebounded from their shaky start. They have played some stiff competition this season, and it will continue as the season progresses. By the time that conference play rolls around, they will have faced several nationally ranked opponents– Michigan, Florida, Florida State, Alabama and Auburn.
The baseball team only won 20 games last year, so that they will look to rebound from that. Head coach Greg Frady is now in his 12th season with the team. The team returns Gaddis, a pitcher for Team USA during this past summer; its top hitter catcher, Nick Gatewood; and with the addition of freshman Ryan Glass, the outlook for this season is bright.
The Panthers won their annual Atlanta Challenge this season and dropped a disappointing game to Auburn in the ninth inning. The team also has in-state matchups with Georgia this season, on Feb. 28 and March 20.
Track & Field
The track and field team wrapped up its indoor portion of the season with the Sun Belt Indoor Championships. The Panthers placed eighth in the tournament; the highest individual finisher was Rashell Reid, who placed third in the weight throw. She was also named third-team All-Sun Belt Conference.
The Panthers will start their outdoor season March 10 at the Gamecock Invite in Columbia, South Carolina.
Women's Golf
The women's golf team has played in one tournament–the Amelia Island Collegiate so far this season. They finished eighth out of the 15-team field. Freshman Chloe Howard finished seventh individually. Howard is a part of a trio along with Harmanprit Kaur and Jemima Gregson, who will lead the Panthers this season. The Panthers are off until March 16 when they travel to Mobile, Alabama, to compete in the Bama Beach Bash.
Women's Tennis
The Panthers are off and away with their 2018 campaign. They have been hovering around the .500 mark on the season, and will be looking to recapture the magic from two years ago when they won the Sun Belt Conference Tournament. The team will be led by senior Kristin Rehse, who has had a pretty solid career at Georgia State. They won 13 matches last season and are on pace to win around 12 this season, with six already and 12 more matches to go this season.
With eight teams competing this spring, it should be a fun time around Georgia State.