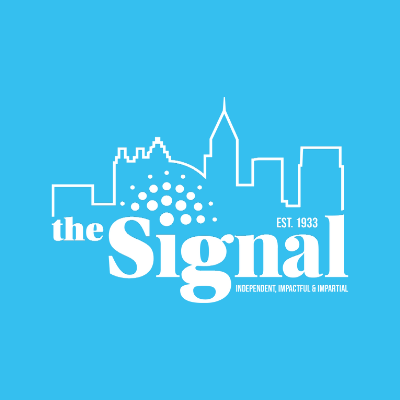 Spring break is upon us which means you have officially run out of time to get your body ready for swimsuit season (my deepest condolences). And with the next few days going by quickly, it will be time for you to grab your bags and pack up. Here are just a few things you must always pack when going on a spring break trip and how it should be packed. You're welcome.
What to Pack
Sunscreen: I know, I know, duh, right? But I'm not only talking about the kind of sunscreen everyone else will have. Make sure to bring things like lip balm and makeup with SPF in it. These are the types of sunscreen that only a few people will remember to bring. Make sure you're one of them.
Tampons: Being a girl is not always fun. And when you are given your monthly "gift" you're not always prepared. Bringing tampons when you go on any trip is important. Whether it's you who will need them or a friend, you should always be prepared.
Water Bottle: Spring break means being surrounded by sun, alcohol and a lot of it. So make sure you bring a refillable water bottle. That way you can stay hydrated and your drink can't get mixed up with someone else's unless they have the same water bottle as you; in that case I would stay away from them because one of you may be called a copycat.
Warm Clothes: When packing for a spring break trip you normally throw shorts, bathing suits and tank tops into your bag first. But it is always important to throw in a few light long sleeve shirts, a pair of pants and a light jacket as well. It gets colder at night and it can feel even worse after getting sunburnt which most of you will get. So, it is important to just bring a few warmer clothes.
Extra Towel: Everyone spends time picking out the perfect beach towel to bring. You need it to be cute yet functional. However, a lot of people don't think to bring a second one because why would you ever need a backup, right? Just in case something happens to the original it's smart to bring a second towel, whether it gets stolen or dirty you don't want to be the one left air drying.
Extra Underwear: It's just a smart idea to pack more underwear than you originally planned. I don't know what could possibly happen to your underwear but you might as well be prepared.
How to Pack
Plan ahead: Being indecisive about what to pack can really get in the way. So to stop over packing plan out your outfits ahead of time.
Roll it Up: Folding clothes can take up way too much room in your suitcase, which means you can't bring as much with you. So, instead roll your clothes. It gives you more space and you don't get weird creases from folding. It can also be a good idea to roll accessories and toiletries into your clothes too. This will save you from bringing another bag and it will save your necklaces from getting tangled.
Stuff: When trying to fit everything into one bag it is important to find any hole or pocket and fill it. You can do this by putting socks, underwear and accessories into shoes.
Spring break is a time to be with friends and have a great time on vacation. But it is important to pack the right things; no one can fun if they are ill prepared. So, triple check before you leave for your trip and have a great time. Bon Voyage!