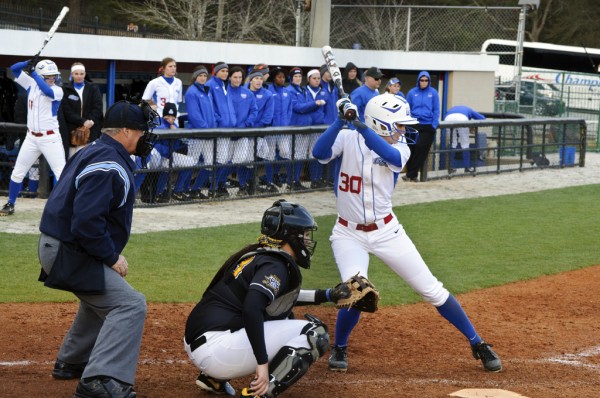 Last week was Spring Break for most, but Georgia State softball's play was not on vacation.
The team managed four wins in five contests over the course of the week.
The Panthers now have a record of 18-9.
It began with a matchup on Tuesday, March 19, against Jacksonville State in which the Panthers were victorious, 11-3, in five innings.
The team would then travel on the road to face the Alabama Crimson Tide the following day. They dropped the game 9-1.
Georgia State returned to Panthersville for a three game, weekend series against the George Mason Patriots to open up Colonial Athletic Conference play.
The Panthers won the first game, 5-0, as Kaitlyn Medlam pitched seven shutout innings.
The second game also went to Georgia State by a final score of 7-4 with two home runs and four runs batted in from Paige Nowacki.
The team won on Sunday, 2-1, to sweep the series on a Callie Alford walk-off single to score Audrey Mason.
The team's next game will be at home on Tuesday, March 26, as they take on Kennesaw State. First pitch is scheduled for 5 p.m..