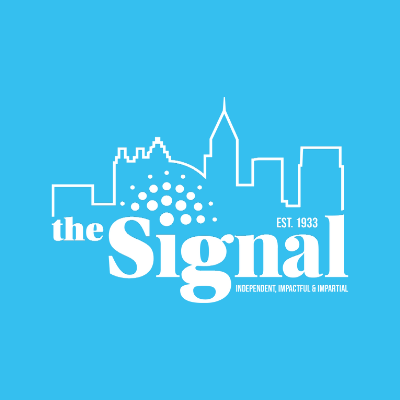 Playing its first home game in a week, Georgia State softball was victorious over its crosstown rival the Georgia Tech Yellow Jackets by a final score of 7-6. The victory increases the Panthers' record to 22-7 on the season.
Both teams remained scoreless until the top of the fifth when Georgia Tech scored two runs.
Freshman Yellow Jackets infielder Kelsey Chisholm walked, then was thrown out at second as sophomore outfielder Samantha Pierannunzi reached on a fielder's choice.
Sophomore infielder Jessica Kowalewicz walked, then senior outfielder Katie Johnsky doubled in Pierannunzi and Kowalewicz, giving Georgia Tech a 2-0 lead.
Georgia State scored all of its runs in the bottom of the fifth. Mandy Blackwell doubled, then Cassidy Faulk pinch ran for her. Morgan Brown singled as Faulk advanced to third, then Brown later stole second. Taylor Anderson singled, driving in Brown and making it a 2-1 game.
After Anderson stole second with Brown on third, Ashley Christy singled, plating Brown and tying the game at two apiece. Later in the inning, Ivie Drake drew a walk, then Megan Litumbe hit a two-RBI single, plating Anderson and Christy, giving Georgia State a 4-2 lead.
That lead became 7-2 as Lauren Coleman hit a three-run homer, scoring herself, Drake and Litumbe, and expanding the Panthers' lead to 7-2.
Chisholm led off the top of the seventh by homering, trimming the Yellow Jackets' deficit to 7-3. With two outs, Kowalewicz singled, then Johnsky tripled home Kowalewicz, making it a 7-4 game.
Junior infielder Courtney Ziese hit a two-run homer, plating herself and Johnsky, getting Georgia Tech within 7-6. Panthers pitcher Taylor Thorpe managed to get the final out of the game for Georgia State's 22nd win of the season.
The Panthers' Katie Worley earned the win. She pitched six and two-thirds of an inning, gave up six hits, six runs, and struck out eight batters. Senior Georgia Tech pitcher Kylie Kleinschmidt was credited with the loss. She pitched four and one-third of an inning, gave up six hits, four runs and struck out two.
Georgia State returns to the diamond Thursday with another matchup vs. Kennesaw State at home at 5 p.m.