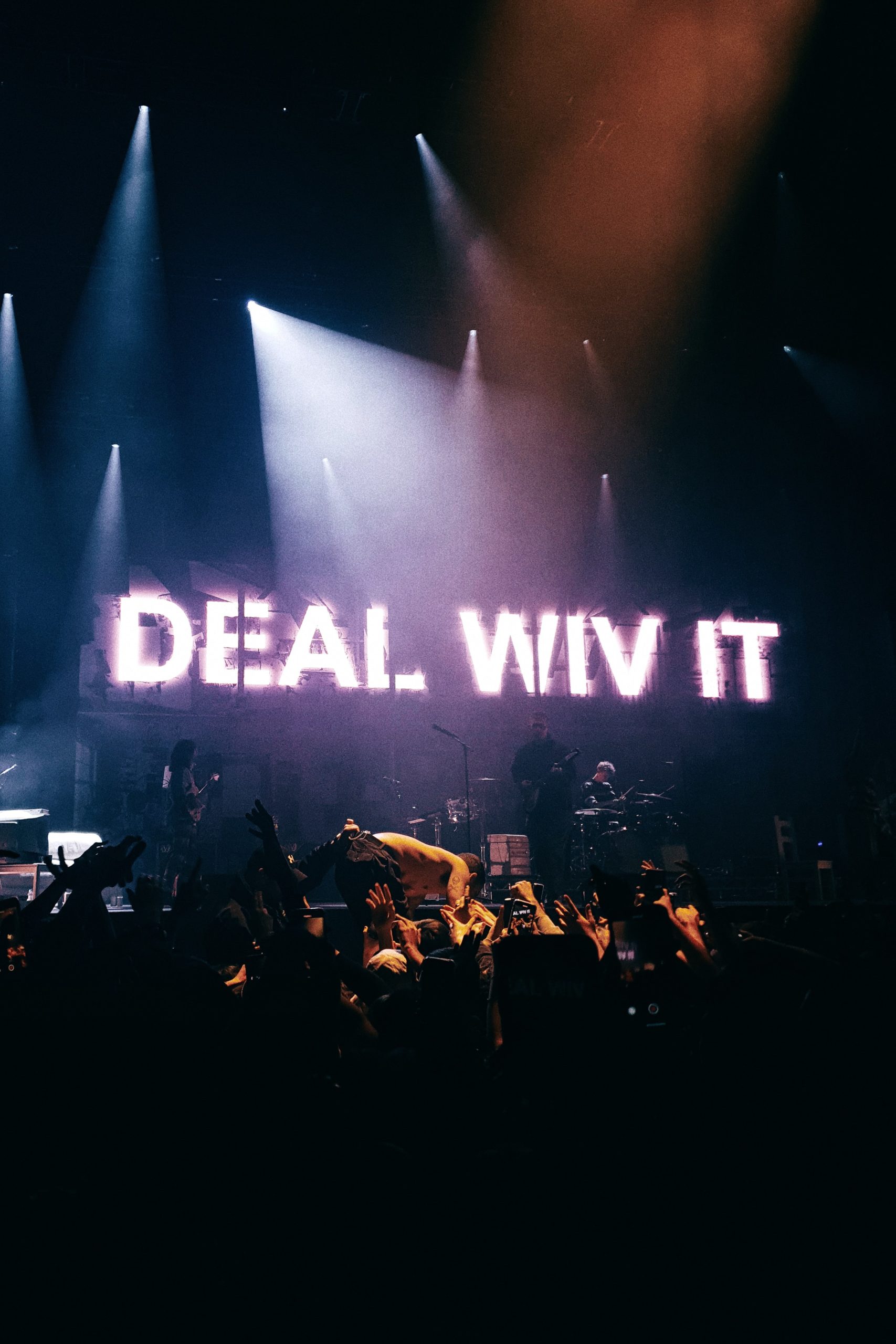 In 2019, U.K. artist Slowthai released his debut album "Nothing Great About Britain," receiving critical acclaim. The 26-year-old rapper's politically charged lyrics mixed with his blending of punk and grime influences on tracks like "Doorman" earned him a nomination for the Mercury Prize for his first album. Many thought 2020 would be Slowthai's year, but this would not be the case.
Slowthai won the NME Hero Award on Feb. 12, 2020, which should have been a triumphant moment for the artist. However, it ended in disaster as Slowthai made a string of misogynistic jokes towards host Katherine Ryan and jumped off the stage to confront an audience member. He later apologized on Twitter for the incident.
Slowthai's latest album, "TYRON," gets its title from the rapper's first name. In contrast to "Nothing Great About Britain" and its focus on Brexit, "TYRON" is much more reflective and melancholy.
"TYRON" is split into two halves, the first half featuring its song titles in all capital letters. Stylistically, the first half of the album lines up more with his previous album, combining his raw delivery and inflection over U.K. grime-influenced production.
He trades biting criticism of British politics for self-reflection and refuting his critics. On the track "MAZZA," he raps heavily about his depression. His verse opens up with the line, "Suicidal tendencies, what's up man?" and discusses his past drug use.
Another highlight of the first disc is the song, "CANCELLED," featuring fellow U.K. artist Skepta. It sees Slowthai at the peak of his confidence, as he deflects the notion of critics "canceling" him, with references to coming back as if he were cancer.
The album's first half ends with the song, "PLAY WITH FIRE," a mellow and soft track that is more introspective than the rest of the first half of the album and acts as a perfect transition to the album's second half.
The second half of "TYRON" features song titles in all lowercase. In contrast to the first half's focus on aggressive bass-heavy beats and Slowthai's manic delivery, the second half is a more personal affair.
The first track of the second half, "I tried," opens up with the words, "I tried to die," and transitions to Slowthai rapping about his uncertainty about what the future holds and his past sins.
The track "terms" sees Slowthai collaborate with artists Dominic Fike and Denzel Curry. Fike's emotional chorus and Slowthai's rapping paint a picture of how fame is taking a toll on Slowthai's mental health.
The highlight of the entire album is "nhs." On the track, dedicated to the National Health Service, Slowthai somberly raps about the good and bad that goes on in life with lines such as "What's a flight without turbulence?"
The second half of the album ends with the track "adhd," Slowthai is at his most vulnerable, rapping softly about his mental anguish and how he is at his lowest point. He includes an aggressive verse about a failed suicide attempt at the end of the track.
Slowthai's sophomore album paints an intimate picture of him not just as an artist but as the man Tyron Frampton. Though 2020 was not Slowthai's greatest year, "TYRON" shows that he does not intend to stop his momentum.