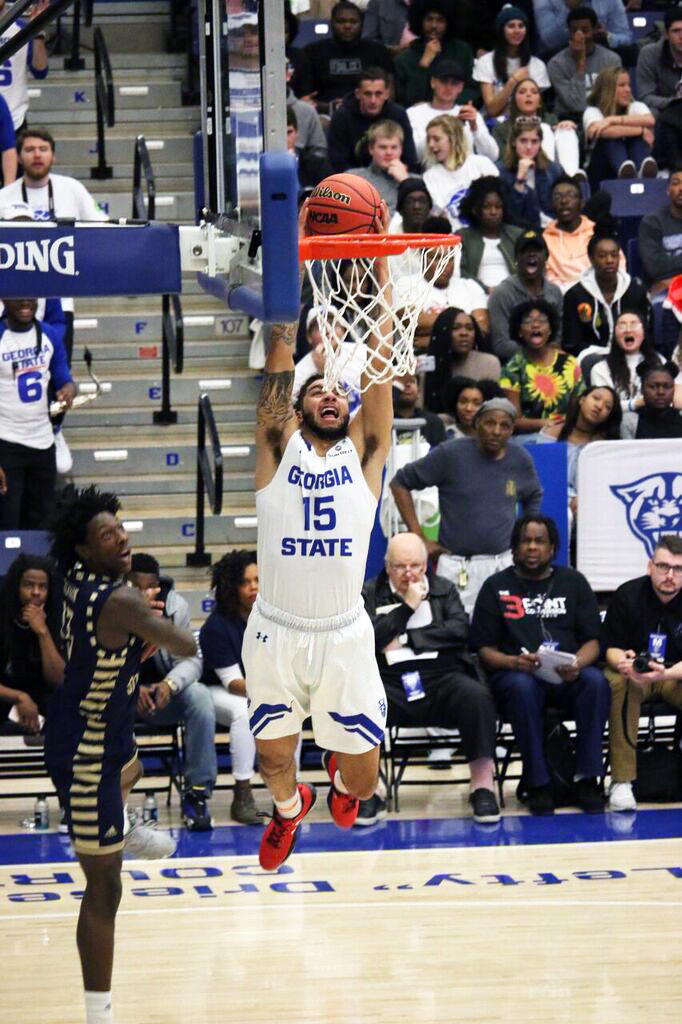 The Georgia State Panthers men's basketball team are on a six-game winning streak as they took down UT Arlington 81-75 in the GSU Sports Arena. D'Marcus Simonds once again had a superb outing with 29 points, 10 rebounds, five assists and five steals.
"Great game," head coach Ron Hunter said. "I thought that like the Georgia Southern game, we came out a bit slow in the first half, but we made adjustments in the second half and played great. Jordan Session was absolutely amazing. He won it on the defensive end for us, and D'Marcus won it for us on the offensive end."
The Panthers shot just 35 percent from the floor in the first half, but as Hunter mentioned, his team got into a rhythm offensively during the second half and shot 50 percent from the floor.
Surprisingly, the Panthers controlled the interior for the entire game, scoring 46 points in the paint compared to UT Arlington scoring just 26 points. Usually, the Panthers are a three-point shooting team, but the aggressiveness of Simonds and Session was too much to handle for the Mavericks frontcourt.
Speaking of the Mavericks frontcourt, forward Kevin Hervey had a solid outing 22 points and 13 rebounds. Erick Neal, the flashy point guard for the Mavericks, had a difficult night shooting the ball (12 points 4-15) but created plays for his teammates with some nifty passes. Neal finished the game with eight assists and zero turnovers.
With the win against the Mavericks, the Panthers are in third place in the Sun Belt Conference and will host Texas State, who is currently in second place in the conference, on Saturday. Tip-off is at 2:15 at the GSU Sports Arena.