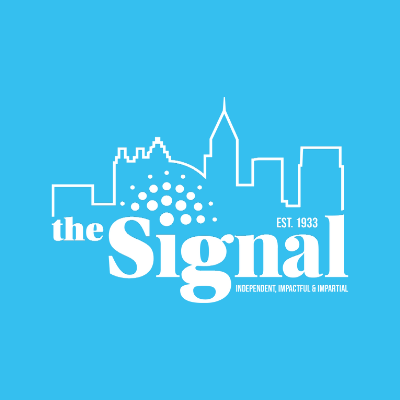 DB- Brent McClendon
Career: McClendon joined Georgia State in the fall of 2009. He appeared in 44 games and was a starter for three seasons. His five career interceptions are tied for the most in school history. McClendon also ranks third on the all-time tackles list with 166.
DB- Demarius Matthews
Career: Matthews was a member of the 2010 recruiting class and appeared in 42 games for the Panthers. He is the program's all-time leader in pass breakups with 16. Matthews also finished his career with 109 tackles and two interceptions.
*McClendon and Matthews combined for half the team's interceptions during the 2013 season. The duo played the majority of snaps for the Panthers this year on defense and their exits leave two open spots in the starting secondary.
LB- Robert Ferguson
Career: Ferguson finished his Georgia State career as the program's all-time leader in tackles with 199. He was a four-year letterwinner after signing with the 2009 recruiting class. He is the only Panther to appear in every game (45) that Georgia State has played (45).
DL- Theo Agnew
Career: Agnew transferred to Georgia State from Massachusetts and appeared in 22 games for the Panthers from 2012-13. He ranks sixth all-time in school history with 124 total tackles and second in tackles for a loss with 14.5.
DT- Terrance Woodard
Career: Woodard was a member of the 2010 recruiting class and a four-time letterwinner. He started at nose tackle his junior and senior seasons. He was chosen as the team's Most Valuable Player on Defense following the 2012 season.
*Agnew and Woodard combined for 44 appearances the past two seasons and provided most of the size and strength for Georgia State's defensive line. Each player registered more than 50 tackles in each of the past two seasons.
ATH- Kelton Hill
Career: Hill was a member of the 2009 signing class and finished his career as one of the program's most versatile offensive players. Hill primarily played quarterback in his first two seasons at Georgia State and wide receiver his junior and senior seasons. He even saw some playing time at safety.
*It will be tough to replace what Hill brought to the team with just one player. He ranks fourth in program history with 1,270 passing yards and third all-time in rushing yards with 1,076. Hill is also the only player in Georgia State history to register touchdowns via rushing (7), passing (12) and receiving (4).
WR- Danny Williams
Career: Williams signed with the Panthers in 2009 and provided consistent performances during his four-year career. He finished second all-time in receptions (121), receiving yards (1,605) and receiving TD (9).
WR- Albert Wilson
Career: Wilson finished his Georgia State career as the most decorated Panther in the team's short history. He holds the program's all-time receiving records with 175 receptions for 3,190 yards and 23 touchdowns. His 6,235 all-purpose yards at Georgia State also rank among the top 30 in NCAA history. Wilson earned multiple All-Conference awards, as well as being name Honorable Mention All-American in 2013 by SI.com.
*Wilson and Williams have been an explosive receiving combo for the last four years. In addition, Wilson's electric presence on both kick return units meant the Panthers were often one play away from scoring.
RB- Travis Evans
Career: Evans was a member of Georgia State's 2009 recruiting class and went on to become one of the program's finest offensive weapons. Evans's 1,500 rushing yards is the most in school history. He also ranks second in all-purpose yards with 2,052 while appearing in 42 games.
*Evans led the Panthers in rushing attempts and yards in 2013 and was tied with QB Ronnie Bell for the team lead in rushing touchdowns with three. Evans was a consistent, solid contributor during his four years at Georgia State.
OT- Ulrick John
Career: John proved to be one of the most productive and versatile offensive linemen in the program's brief history. He earned limited playing time his freshman year before making four starts (at three different positions) in his sophomore campaign. John was the Panthers' starting left tackle his junior and senior seasons, earning All-Conference honors in his final season at Georgia State.
OT- Grant King
Career: King was a member of Georgia State's 2009 recruiting class and a four-year starter, including starting 33-consecutive to begin his career.
*John and King combined for 39 starts at left and right tackle respectively the last two seasons. Their experience, skill set and size will most likely garner attention from NFL teams this offseason. The loss of both starting offensive tackles will require Miles and his staff's immediate attention.