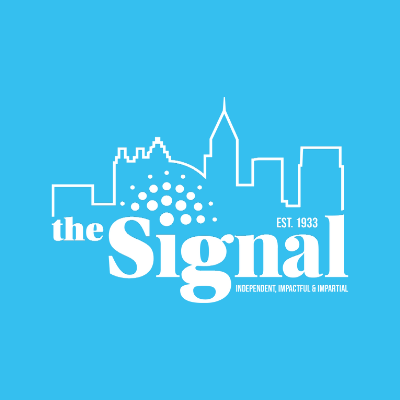 With March right around the corner, it's time to brace yourself for the inevitable: Mating season. You know what this is. We've written about the Christmas lovers; now they've broken up, taken some time off and are ready to rebound.
In high-school, this was the post-Valentine's day prom date epidemic. In college, it's everyone humping like bunny rabbits, for lack of a better term. My advice: Don't give in. Each season, you go through the pain and trouble of finding that one person who you are positive is The One, only to have your castles in the air come crashing down when you realize they're nothing but an ordinary person, possibly with more flaws than usual and so it's goodbye Norma Jean and out the door with them.
Let me explain the cycle of relationships. You have the sweet little honeymoon/crush phase in which nothing your partner does is wrong and everything in the world is vomiting lollipops, unicorns and rainbows. Then you have that comfort period. Sure you argue a bit, the glamour of first love has worn off, but you figure it is all part of normal wear and tear.
Sometime during this comfort phase, your peace of mind will be shattered by the simple realization of 'I really don't like this person.' That sends you into that silent suffering stage of your relationship. To dump or not to dump is the question. Then you start panicking that they're going through the same phase, so you're eager to dump before you're the dumpee.
After this, you have that painful moment where you dump or get dumped. Usually you'll have a period ranging anywhere from a few hours to a few months where you're recovering from the disappointment and the failure of last time. Once your heart's wound has healed a bit, your confidence swells just a bit and if you see someone else who catches your fancy, you're back on the market.
There are a few different types of love, mind you. There's a steady constant flame of a long lasting love, the passionate bonfire of a quick romance or the flickering flame of those on again, off again couples. This idea goes hand in hand with my idea (whose title I have so conveniently borrowed from the popular musical Rent), Seasons of Love. I'm sure most of you have noticed this pattern.
As I mentioned before, we've spoken of Winter Lovers and we're on the brink of the Sexy Springers that are characterized by the skipping and cutesy picnics in the park. Summer Lovin' folks tend to do the whole water thing with pool or beach selfies and that sweet ice cream licking you tend to only see in the movies.
That lasts until right before whatever- their-name-is has to go back to their university in God-knows-where. Then it's back to school and cute little plaid skirts and the Pumpkin Spice Lattes of the Fall Flings that hang in there until right past Thanksgiving. So have fun with your love while you can and may the odds be ever in your favor!