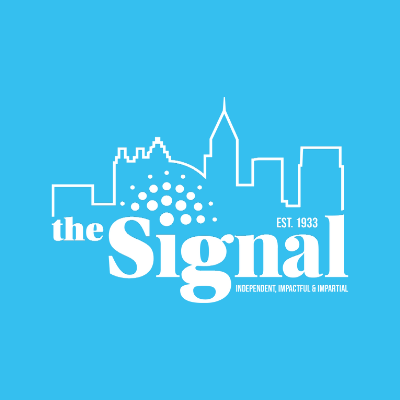 Georgia State women's basketball's record fell 8-11 and 3-7 in conference with a 57-45 loss to UT-Arlington on Thursday in Texas. Instrumental in the loss was that the Panthers shooting only 32.6 percent from the field.
First Half
As she did in the previous matchup between these two teams, freshman center Rebekah Van Dijk established herself early, as she scored the first pair of points in the game to put UT-Arlington ahead 2-0.
With three minutes having passed in the game, junior forward Toma Zaleckaite made a pair of free throws after Brittany Logan drew an early foul. The Mavericks' Zaleckaite made a pair of free throws to increase the lead to 4-0.
The Panthers made it on the scoreboard with nearly four minutes elapsed in the first half when Kennesha Nichols placed a layup for her first pair of points of the game.
A three-pointer by senior guard Chaun Williams plus a jumpshot from Van Dijk and another two points from Williams equaled a 7-0 run as UT-Arlington extended its advantage to 11-2.
UT-Arlington maintained its nine-point advantage with the score reading 13-4 with 11:44 remaining in the first half. With just over seven minutes left in the first half, the Mavericks still led by nine at 15-6.
It would be 17-8 in UTA's favor with 5:56 to play in the opening half. Junior guard Brittney Treas fouled Kayla Nolan, who made both of her ensuing free throws to bring Georgia State within seven at 17-10. At the 4:21 mark, Morgan Jackson made Georgia State's first three of the game to cut the Panthers' deficit to 17-13, but freshman Mavericks guard Cierra Johnson quickly responded with a layup to expand their lead to 19-13.
UT-Arlington's six-point lead would be maintained at 21-15. The Panthers' Jamila Mayfield then fouled Johnson who made one out of two free throws to increase the lead to 22-15.
It appeared that Georgia State would only trail by seven going into the half, but UT-Arlington senior guard Krioni Bruce made a three as time expired put the Mavericks ahead by ten at 25-15 at halftime.
A big reason why the Panthers were down at the half was because they only made three of 21 shots from the field.
Second Half
A three from redshirt junior guard Amara Wainwright along with a free throw by another junior guard LaShanda Green, after a foul by Alisha Andrews, increased the UT-Arlington lead to 29-15.
After a two-pointer from Ashley Watson to bring the Panthers within 12 at 29-17, the Mavericks went on another 5-0 run with a three from Green and a layup from Van Dijk extended the lead to 17 at 34-17.
Brittany Logan put in her first two points to cut the deficit to 15 at 34-19, but a free throw from Green after a foul charged to Logan made the score 35-19 in favor of UT-Arlington.
With the score at 37-21, two-pointers from Van Dijk freshman forward Artavia Ford extended the Mavericks' lead to 41-21. Another three by Chaun Williams made it 44-21.
A free throw by Gaby Moss after being fouled by Bruce and four consecutive points by Johnson expanded the UT-Arlington lead to 48-22.
Moss then made a three bringing the Panthers within 23 at 48-25, but after a Moss foul on Johnson, she made two more free throws giving the Mavericks a 50-25 lead.
With the score at 52-27, another layup by Van Dijk made the score 54-27 in UT-Arlington's favor. Georgia State then made seven straight points with three from Mariam Hannoun along with two each from Kayla Nolan and two from Ashley Watson. It became 54-34 in favor of UT-Arlington.
With the score at 56-36, a layup by Nichols cut the deficit for Georgia State to 18 at 56-38.
A foul by Watson led to one made free throw by Chaun Williams making the score 57-38. The Panthers scored the last seven points of the game with two more each from Nichols, Nolan, and Hannoun along with a free throw by Watson. It would not be enough as the Panthers lost to UT-Arlington 57-45.
The Panthers return to the court on Saturday at the Sports Arena at 12 p.m. as they face Arkansas State.
Final Stats

| Georgia State | UT-Arlington |
| --- | --- |
| Nichols: 8 points, 6 rebounds | Hannoun: 7 points |
| Van Dijk: 16 points | Johnson: 13 points, 6 rebounds |