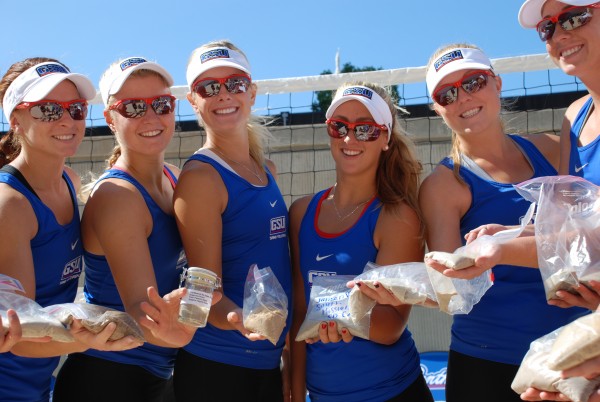 The Georgia State sand volleyball team concluded their first tournament in school history on Sunday afternoon in Cocoa Beach, Fla. with a pair of wins.
The Panthers played three matches and one exhibition match at the Ron Jon Surf Shop Beach-n-Board Festival on Saturday and Sunday.
They lost to Stetson, 1-4, to open the tournament.
The Panthers turned things around quickly on Sunday, picking up their first team wins over North Florida, 3-2, and  Jacksonville, 3-2.
The No. 1 team for the Panthers, Lane Carico and Katie Madewell, went 3-0  in their matches.
The team will look to stay hot as they return home to the GSU Sand Volleyball Complex for their first home match.
The inaugural home match is on March 12 at 5 p.m. against the Mercer Bears.