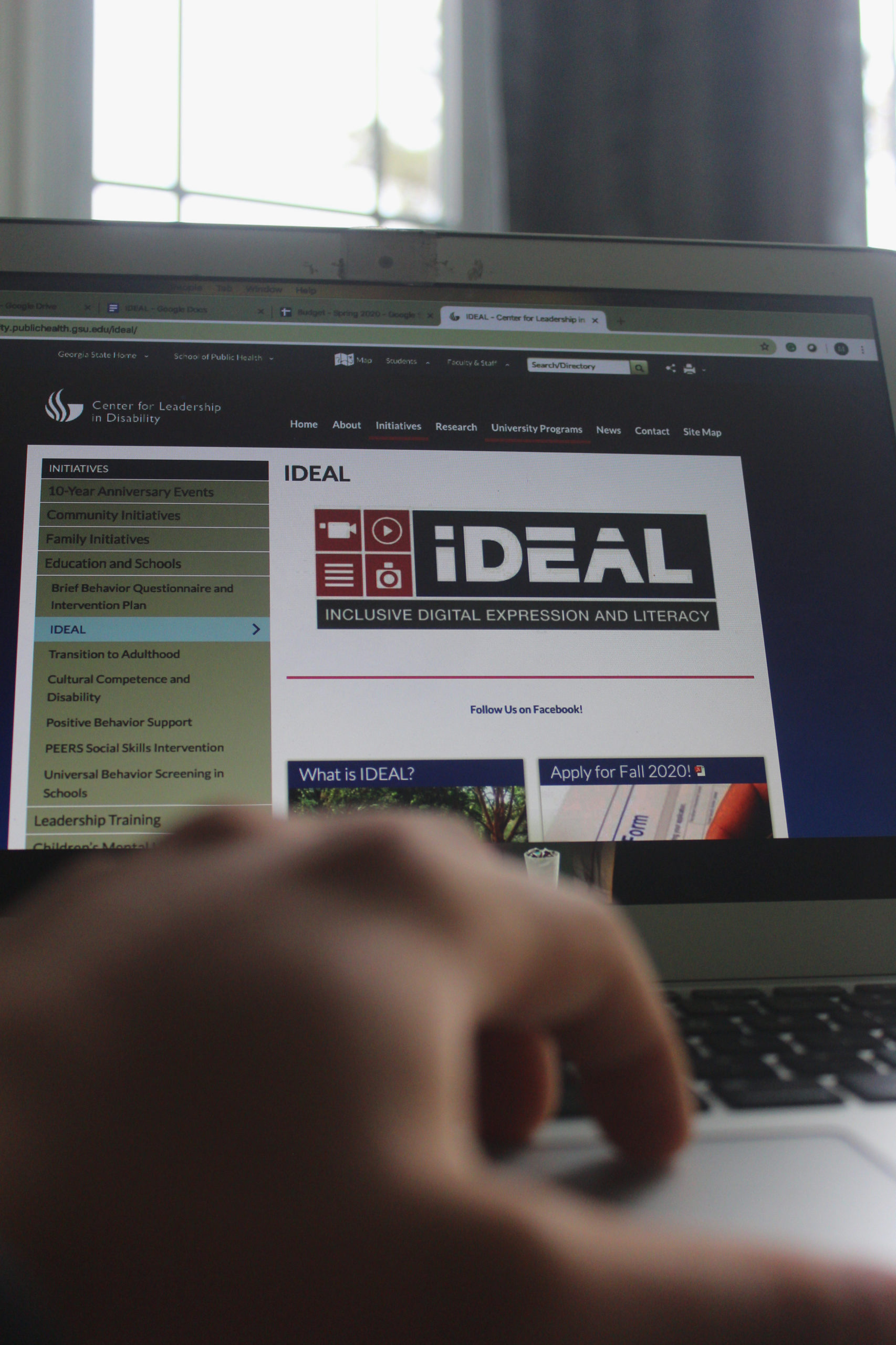 The Inclusive Digital Expression and Literacy, or IDEAL, Program is a program at Georgia State for people with disabilities, such as autism, cerebral palsy and intellectual disabilities. Just like any other students on campus, we experience depression and have a department that supports us.
But you don't have to take my word for it.
"Sometimes, I felt sad, but most of the time, I tend to try my best to open up and let people in," Deriq Graves, a second-year student in the IDEAL Program, said. "But from time to time, I felt like I didn't want to deal with people and just lock myself in my room." 
When asked how he deals with problems and if IDEAL helps in any why Graves said that he tries to find ways to have fun and let people in when I'm feeling stressed.
"I say IDEAL helps with both of these by giving people fun things to do and giving us a nice support group," Graves said.
Cara Leigh Davis is IDEAL's academic access coordinator. I turned to her to find out what resources IDEAL has to help with depression.
"There are quite [a lot of] different resources, [such as the] National Suicide Prevention Hotline," Davis said. "There are also a lot of blog sites that can help students who are feeling depressed. The blog sites are the websites that are tools to aid with their depression."
Davis added that resources can also include simply talking to other people, getting some exercises, in particular, mindfulness exercises, which I have seen be extremely helpful.
"It helps you reframe your thoughts, to focus on the positive and all-around try to change your mindset so it can be more positive," she said.
Davis sees her role in IDEAL is to help with academics.
"I have to make sure our students are doing extremely well in their classes," she said. "If there are any supports, modifications or accommodations that … [need] to be made, they can talk to me. I'll just talk to the professors or peer mentors, and we get that so that our students will be successful in their classes."
The support system in IDEAL is strong and there to help with these feelings and emotions. I believe that they do a good job with that. Everyone has their own way of dealing with depression and sadness. It could be exercising, gaming or anything else that helps that person deal with their own depression and sadness.