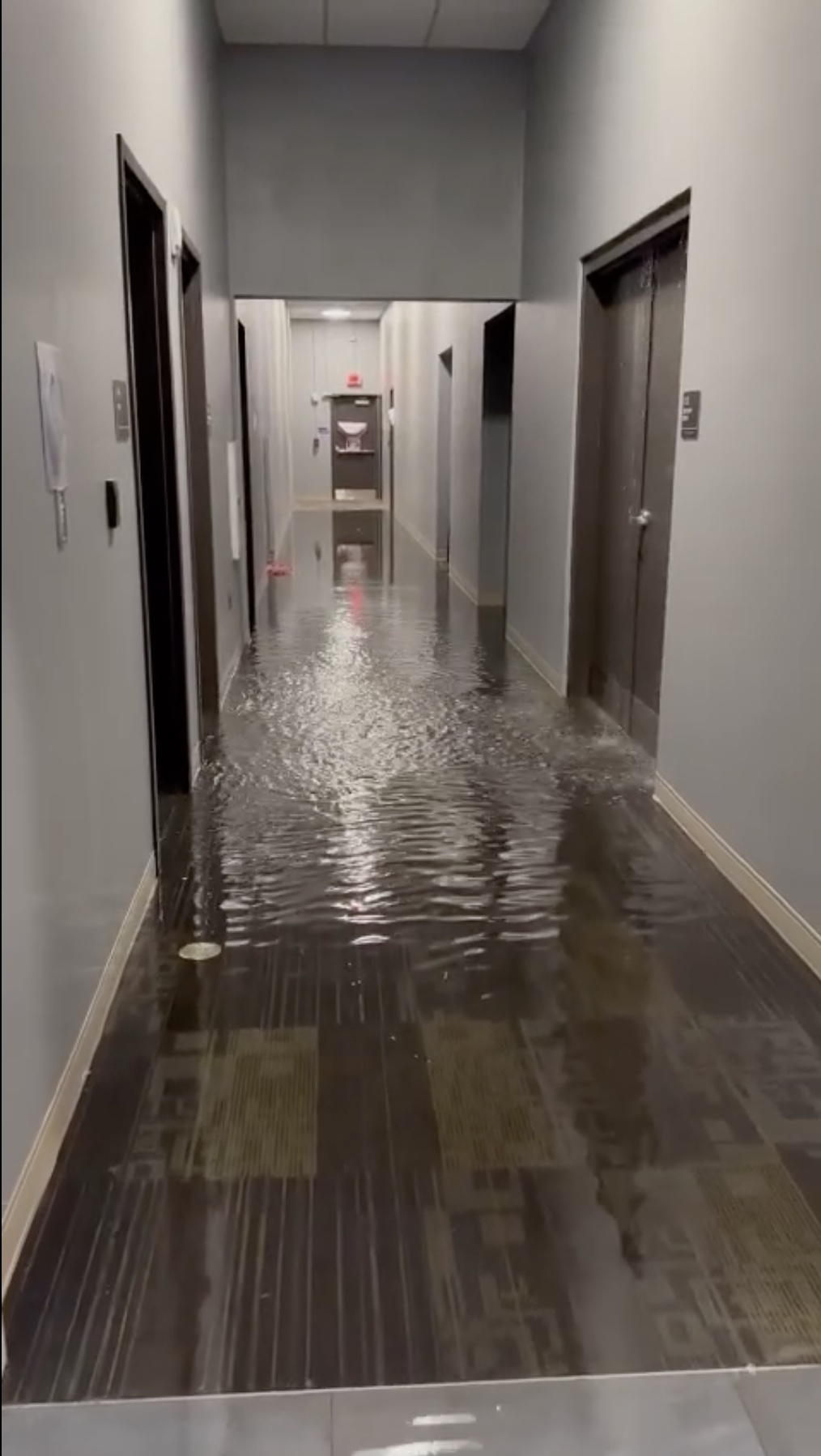 What would you do if you lived  in a multi-million-dollar building with no running water for one day?
 Amid a stressful period of midterms, students at one of Georgia State's on-campus residences, Piedmont Central, had one more stressor to add to their list. Mid-morning on October 23, 2022, around 1,140 residents in the six-year-old freshman housing facility were left without running water for nearly a full day.
 "Water is so customary that you don't think of it, but now you have to pee and walk to a whole other building… It's ridiculous… It affected my day a great deal." Said first-year GSU student Laura Vickers. 
 Vickers was one of many at the forefront of this inconvenience – of several students we contacted, she was willing to speak about her experience.
 Vickers stated, "It was bad…I was going to take a shower then I couldn't. We had to drive to my roommate's brother's house to shower. Even  using the bathroom I had to go to the dining hall to pee, and had to go to my other friend's room to brush my teeth… they live in Patton, so I had to walk there to brush my teeth… It was a lot."
 We attempted to reach out to a Piedmont Central Residential Advisor. We were informed that they are not permitted to speak to the media on the issue. 
 "Yeah, [the Residential Advisors] were [helpful] for the most part because if anything they live on the same floors as us so they're helping us as much as they can and they couldn't do anything as much as we asked, so they were just trying to be supportive throughout it — which I understand."
 Vickers believes the situation could have been handled better, however she is not upset with how it was handled.
 Vickers states there may have been previous signs of something going on with the water, she mentioned that since moving on campus in mid-August, a very loud sound that resembled a car motor came from in-between the walls when the shower would be on.
"I know that turning on your shower you're not supposed to hear that noise, and it's not just a little shake, it's between every room…I don't know what they could do to fix that, but I feel like that alone should've been a tell to at least check the water, I felt like it could've been avoided… but then again that's beyond me." 
 "Two days before the water went out people were complaining that the pressure was bad… [the water] wasn't frigid, but it wasn't as hot, and then the following day that's when [the water] was really cold and there was barely any pressure, so they just cut it off," she said.
The plan was for the water to be off for only a few hours. Residents were informed it would come on in the early afternoon, however they ended up not having water for the duration of the day.
 Although the residents were informed that the water would be cut off, residents without cars or guaranteed access to other campus residences were left without a place to go. Although the solutions weren't what most were hoping for, the residence hall did allow students to use the dining hall restrooms.
One thing Vickers took away from the situation was to not take working water for granted – the full extent of the issue wasn't felt until she had to go to extra lengths to do what was formerly so easily accessible. 
 Although the issue of having no water is resolved, remains of the problem still dwell. One floor began to flood after the water came on due to the use of a washing machine. Residents on this floor had to do their laundry on other floors and were not informed when this issue would be fixed. Along with this, a hallway on the first level of Piedmont Central was partially flooded. When we spoke to Vickers, residents were still not able to use the stairs due to this. In an attempt to dry the water, residents may have received an extra gust of wind due to numerous fans placed in the vicinity.