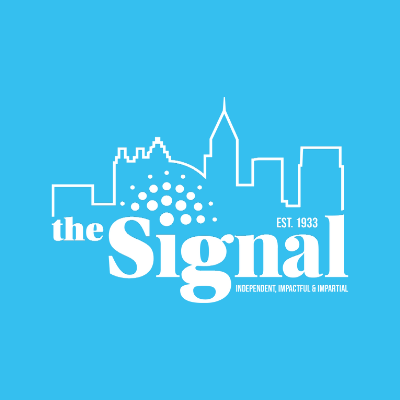 It can be difficult to be a morning person. Waking up early and dealing with people is not what everyone wants to do first when they wake up. Unfortunately, when it gets too hard to wake up for classes and you start to miss them, grades can be pretty unforgiving. So here are a few tips for getting your tired self out of bed.
      Caffeine: Like any great television show or movie the main character(s) never seem to be able to take on the day without coffee.  And although the love for this warm drink can quickly turn into an addiction, talking from experience, there is nothing like waking up in the morning and enjoying a caffeinated cup of coffee. There is no better addiction than Joe.
      Start a routine: It can be unbearable pulling yourself out of your bed when having no idea where to even start. If you create a routine, you will

have a little timeline to base your mornings off of. Start with picking out your clothes or eating breakfast.

      Get Moving: Once the alarm goes off your body instantly begs you to just lie there in a half conscious haze. But if you fight against that urge you will be able to start your days faster. You can start by waking up and getting ready to go for a morning workout; but if you aren't insane you can start by brushing your teeth or grabbing a glass of water. Moving around allows you to break the funk fast.
      Plan Ahead: When you have a plan for the next day you are more inclined to get up in the morning.  You don't have time to just lie around. So make a to-do list the night before or possible plan something that makes you excited and looking forward to the day.
      Find a Morning talk Show: The morning is way better when you get a chance to enjoy a cup of coffee or breakfast while watching a great TV show. Some of the best morning talk shows are "Good morning America", "Live with Kelly and Michael", the "Today" Show or "Kathy lee and Hoda". Morning talk shows allow you to get a cheerful and funny version of what's going on in the world before you start the rest of your day.
      Setting an Alarm: Have several alarms set. Common sense right? Well, something that a lot of people forget is to make sure that they are set every night and that the alarm tone is loud. Don't pick a relaxing alarm that can find its way into your dream; it's not doing it's job.
      Alarm Distance: Along with having an alarm set, a good way to force yourself out of bed is having your alarm on the opposite side of the room so it's out of your reach. You don't need to have your phone right next to you. You don't want it to be easy to turn your alarm off. This is also a great way to make sure you don't distract yourself with Instagram and Twitter. Not being on your phone all night will allow you to fall asleep sooner.
      Morning Shower: Sometimes you just need a morning shower to really wake you up. Cold water can be the shock your body needs in the morning. If you have no time for a shower try just splashing cold water on your face.
      Eating Well: Looking forward to events is great. Looking forward to breakfast; that's better. planning to have a great breakfast can be initiative enough to get out of bed.
    Face the Windows: Try sleeping towards or next to your window with the blinds open. Having the sun in your eyes in the morning may be annoying but it can wake you up.
     Go to Bed Early: A lot of the time people will go to bed at 12 a.m. or later and then wake up in the morning wondering why they are so tired. Well folks, the answer is simple, you aren't getting enough sleep. Try to go to bed a bit earlier. It may not be fun but your body needs it.

 
But what about if you absolutely need the extra few minutes of sleep? Here a few ways that allows you to stay in bed a little longer.
   Have a simple breakfast: Either a breakfast bar or cereal in a bag, as long as it can be eaten on the go, it's good.

Make sure you bag is already packed: Simple enough.

Plan your outfit ahead: Don't rush around trying on every single thing in your closet, know what you're wearing the night before.
Getting out of bed can be a pretty difficult thing to do. You just need to know how to motivate yourself and if that doesn't work, find someone to pull your ass out of bed.
Best places on and around campus to get coffee:
Saxby's ( Library North)

Starbucks ( across from Aderhold)

Dunkin' Donuts ( Behind the Starbucks)

Dancing Goats (419 W Ponce de Leon Ave)
A quick morning workout (Try this!):
15 squats

10 push ups

20 jumping jacks

20 crunches

5 push ups

stretch
Great Songs to Use as Alarm Tones:
Seven Nation Army by The White Stripes

Maad City by Kendrick Lamar

Black Skinhead by Kanye West

Uptown Funk by Bruno Mars

Uma Thurman by Fall Out Boy

Birth In Reverse by Saint Vincent

Norf Norf by Vince Staples
Places to Grab Breakfast On or Near Campus:
Chick- fil- a (in University Center)

Kenleys (75 Piedmont Ave NE #152, Atlanta, GA 30303)

Waffle House ( under One12)

Rising Roll (113 Peachtree St NE, Atlanta, GA 30303)