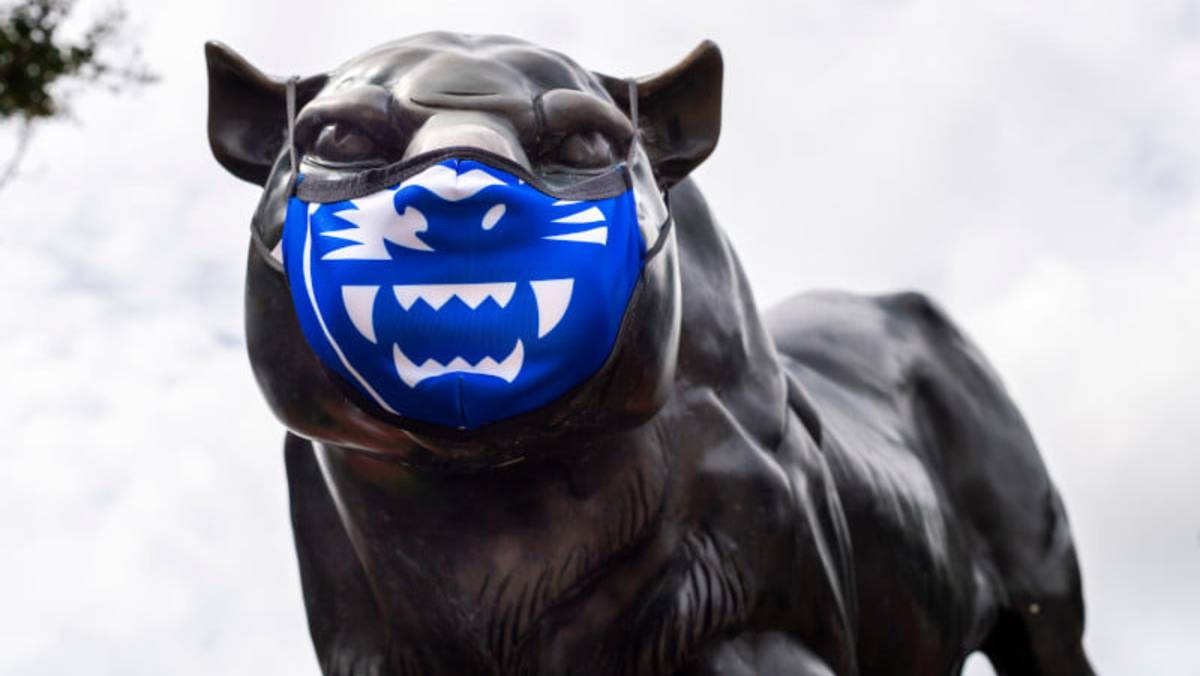 COVID-19 cases are rising as students become acclimated to the new school year. Fulton County is one of the most vulnerable counties to outbreaks due it's population density. The CDC reports there have been 183 confirmed COVID-19 hospitalizations in Fulton County in the past week. There are 15,067 hospital admissions in the United States as of Aug. 19th and 693 hospitalizations in Georgia. Cases are increasing at Georgia State as well.
Keely Baker, a sophomore at Georgia State, shares her experience with COVID-19 and her symptoms.
"I started not feeling well on like Thursday… and I took a test and it was negative, so I just thought, oh, I just have not been getting a lot of sleep and stuff," Keely said. "As the weekend went on it got worse. I started hearing about more and more people that I knew testing positive so I took a second test and was positive."
Keely explained that her symptoms kept getting worse. She realized that this new COVID strain was no joke.
"At its peak, I had chills, was sweating and I was just really congested and tired," Keely said.
Stress is in the air as more and more students are absent from classes. Missing even one class puts a student behind in coursework. The quarantine time requirement is five days and depending on the day that a student contracts the virus, it can lead to a whole week of missing vital course material.
Keely went on to say that it was stressful to be absent from her classes. She found it difficult to focus on her work and recorded lectures.
"I went through the dean of students and I tried to get my absences excused and when I put in my information they said it wasn't going to be excused," she said. "I had to email all my teachers individually and tell them that I had COVID."
The CDC advises people to continue to wear masks and avoid direct contact with anyone vulnerable to the symptoms of COVID-19. It is also recommended to test as frequently as possible. Keely agrees.
"It is important to keep testing, especially if you feel sick. I know that some people feel that if you don't test you never know that you have Covid, so it doesn't happen, but you really should test just to make sure."
According to CBS News, there is a new variant titled BA 2.86, or Pirola, as nicknamed by social media. This is a subvariant from Omicron. There are three reported infections of this variant in the United States. There is not enough research on the new variant to know whether the symptoms are less or more severe.
Ethan Munji, a sophomore at Georgia State, said he knows "of a couple of people" who have contracted COVID.
"I think it's a consequence of our lack of willingness to wear masks. But it's also, people aren't getting tested and aren't aware that they have it," Ethan said.
Ethan believes there should be a much easier way to excuse absences due to COVID.
"I think if your symptoms are really serious to the point where you're unable to attend class, you should be excused," he says. "If you're unable to do your work, then I think there should be some type of grace period for you."
If you feel that you may be exhibiting COVID symptoms, put on a mask, get tested and social distance from others. With every school year comes new professors, classes and friends, but it also brings sickness and infections.