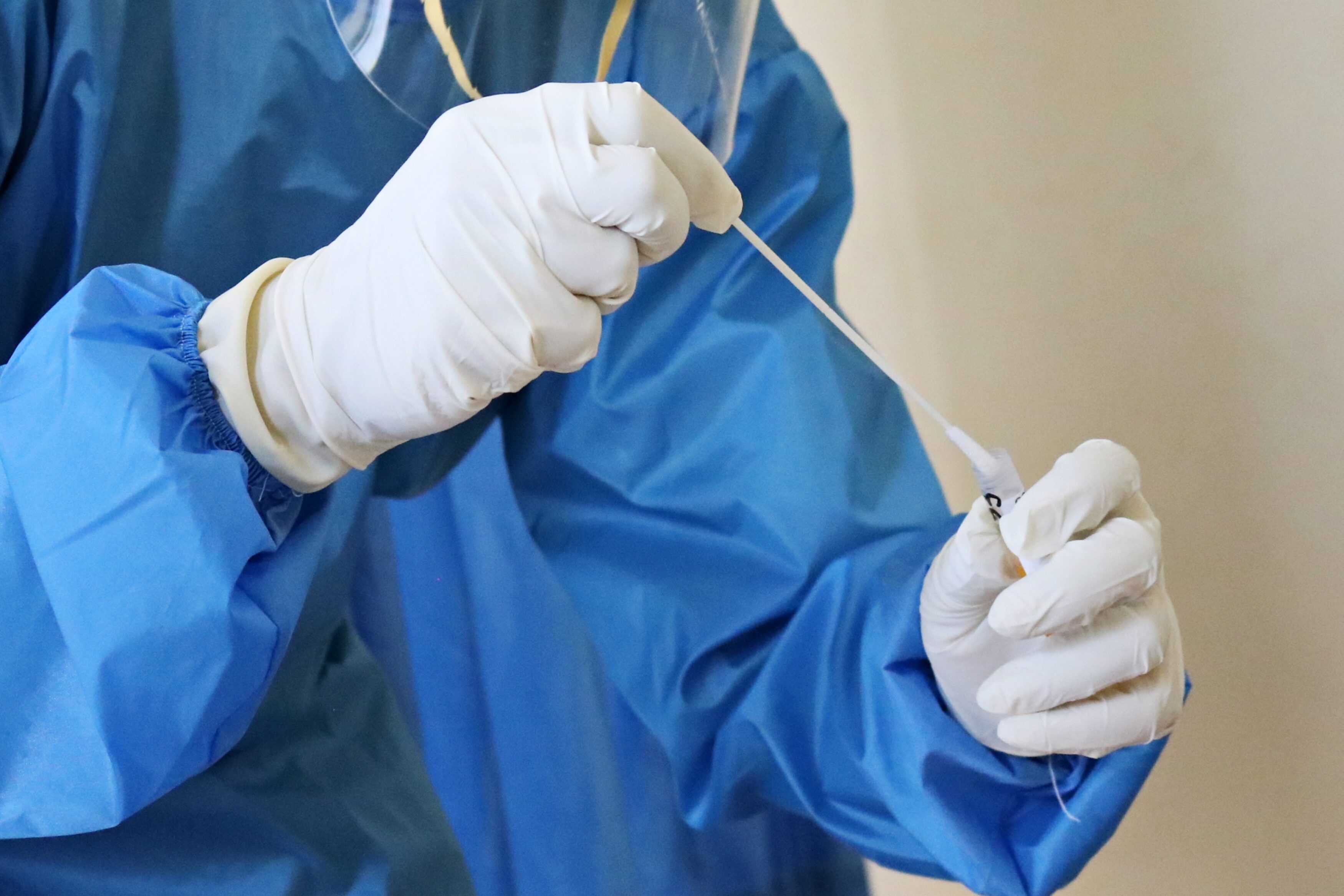 With COVID-19 cases on the rise across the United States, institutions of higher education are facing unprecedented challenges. As the new academic year has begun, Georgia State University is bracing for the possibility of an outbreak and is warning students to take several measures to protect the health and safety of its students, faculty and staff.
According to Dr. Susan Whitmer, Medical Director of the Georgia State Student Health Clinic, there are many ways to ensure that you are protecting yourself, surrounding faculty and students from COVID-19.
"Make sure you're up to date with your COVID vaccines, cover coughs and sneezes, use hand sanitizer and go outside for fresh air when possible," Whitmer said. "If you begin having symptoms or were exposed to someone with COVID, get tested with the right test at the right time. If you have COVID, follow CDC guidelines for isolation and treatment. Make sure to get your flu shot and (Respiratory syncytial virus) RSV shot, too"
Many students are living in dorms on campus this year, but Georgia State students can begin taking steps to ensure that social distancing is possible in the dorms.
Students living on campus with roommates can protect themselves from a potential outbreak of COVID-19 by following some basic guidelines. These include wearing masks in all common areas of the dorm, practicing good hygiene by washing your hands frequently and avoiding close contact with others as much as possible.
It's important to clean and disinfect frequently touched surfaces in your living space, such as doorknobs, light switches and countertops. If you or your roommate(s) start to feel sick, it's important to isolate yourself and contact the university's health center immediately for guidance on testing and the next steps.
Georgia State University already offers a hybrid model of learning this year, with some classes held online and others in person. This way, students who are not comfortable attending classes in person have opted for online classes. However, if the spread of COVID-19 drastically increases, there is a chance all classes could go online.
Georgia State is reminding students to begin taking the necessary precautions to ensure that its students can continue to live, learn and use university amenities safely during the ongoing pandemic. Students are reminded to follow the university's guidelines to ensure the safety of themselves and others.
Going forward, to ensure that students can use university buildings and amenities safely, Georgia State would begin increasing cleaning and sanitization efforts across all buildings and amenities, just as they did during the 2020 outbreak. Additionally, if the number of cases continues to increase, the university will begin limiting the number of students who can use university amenities at any given time.
As the situation with COVID-19 continues to evolve, Georgia State will continue to monitor and adapt its policies and procedures to ensure the health and safety of everyone on campus. By working together and following the guidelines set forth by the university and public health officials, we can all do our part to prevent the spread of COVID-19 and keep our campus community safe.