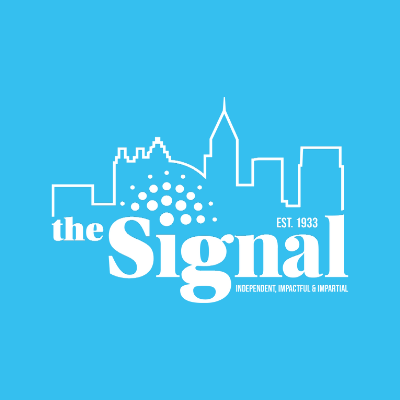 Beginning fall 2015, Georgia State's Bachelor of Arts degree program in journalism will no longer offer print or telecommunications concentration to new students. Instead, the journalism program will feature two new concentrations, according to Department of Communication Undergraduate Studies Director Douglas Barthlow.
Under the new curriculum, journalism students will have three concentrations to choose from: public relations, multimedia journalism and media and society, according to the Department of Communication's curriculum handout.
Currently, students have the option to concentrate in telecommunications, print journalism and public relations.
Communication professor and director of Georgia State's Creative Media Industries Institute David Cheshier said there have been plans for a journalism curriculum change for years.
"The new degree options grew out of a sense in the journalism faculty that we needed to modify our training to better prepare students for 21st century information platforms and industry changes transforming news delivery," Cheshier said.
Students specializing in multimedia journalism will take classes such as sports journalism, digital journalism, editorial writing and critical writing, according to the handout.
Media and society concentrated students can also take digital journalism, mass communication research, media and politics and communicating environmental issues, according to the handout.
OLD DEGREE PROGRAM

Journalism with 3 concentrations:
Print Journalism
Telecommunications
Public Relations
Choose :
Jour 3010: Advanced Media Writing
Jour 3060: Communication Law and Regulation (for Multimedia and Media & Society)
Cheshier said the revised degree program prepares students for the changing world of journalism in three ways.
"The revised major emphasizes journalistic training that will prepare students to work across platforms," he said.
"[It] helps students build content area specializations. The thought is that we better serve majors by training them in areas to which we directly connect given downtown campus proximity to those sources of news. And it enriches opportunities to perfect core writing and reporting competencies."
Cheshier also said students will be trained in state and local government, sports, entertainment and health because of Georgia State's location in downtown.
The current degree program limits students by making them specialize in either print or broadcast journalism, according to Cheshier.
Assistant professor of journalism Carrie Packwood Freeman said the revised degree program will better prepare journalism students for real jobs in their respective fields by giving them more hands-on journalism experience.
"Rather than having news reporting concentrations in 'print' [versus] 'telecom,' now it is one in 'multi-media reporting' to help prepare future reporters not only to investigate and write news stories, but also to capture images and audio and edit it for publication across a variety of media formats, including online," Freeman said.
Updates to the degree are needed to keep students prepared for the ever-changing field of journalism, according to Freeman.
"​In a field such as journalism that is constantly adapting to new technology and requires some new skillsets, our journalism program is also adapting to the digital environment," she said.
Freeman also said the addition of the media and society concentration will benefit students not wanting to specialize in visual media, print media or public relations.
"The addition of a more general 'media and society' concentration is useful to students who want to become more broadly media literate and analyze media's sociopolitical impact," she said.
Students on the public relations track will not see a significant difference to their studies, according to Cheshier.
"[The revised degree preserves] specific degree paths for public relations-interested students," he said. "[It also preserves] a degree sequence for students who don't want to become practicing journalists but who prefer to study the media in a more academic research-connected way connected to topics like journalism history and media effects."
NEW DEGREE PROGRAM

Journalism with 3 concentrations:
Multimedia Journalism
Media & Society
Public Relations
Choose :
Jour 3010: Advanced Media Writing is required (for Multimedia and Media & Society)

Quivana Waddles, a Georgia State sophomore journalism major concentrating in public relations, said she doesn't mind the change.
"As for [public relations], the change was not bad. According to my advisor, only one class was taken out and replaced by two others that are more relatable to [public relations]," she said. "I like it because they seem to be trying to prepare us for our future careers."
Georgia State sophomore Emily Thomas said she intended to specialize in print journalism but is changing her concentration to multimedia.
"From what I understand it'll be more relevant especially now that … you have to be well-versed in all the areas, really, as far as technology," Thomas said. "The practicum courses were really appealing to me because they're more hands-on, and it's less time spent in a classroom and more time spent actually out doing investigative reporting. I'm hoping that if I get on the change now it'll benefit me."