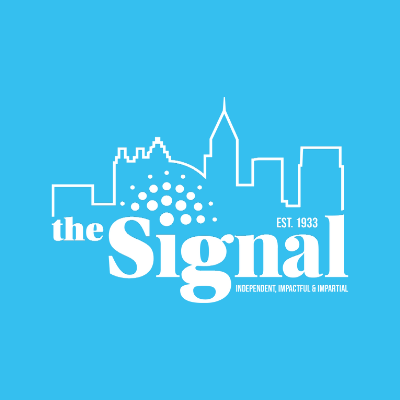 Sept. 11, 2001 is a day that nobody will soon forget. Many of us were very young when this tragedy occurred, but the damage done to both our country and our people still rings true. Thirteen years later, memories of the incident are still fresh in the minds of Georgia State's students. Here are the stories of several students around campus who shared their feelings about that fateful day.
Ronald Smith: From confusion to fear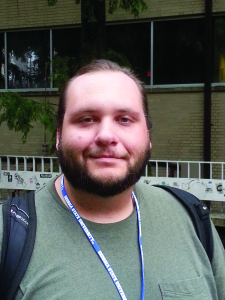 Reporter: Alex Kugaczewski | The Signal
Ronald Smith, junior middle education major, has kept busy over the past few years with school. He never experienced the tragic events of 9/11 directly in person, but that doesn't mean it hasn't affected him.
It happened while Smith was in one of his ninth grade classes, but no one believed it at the time. The person who broke the news happened to be dressed in a clown suit, leading the class to shrug off the story as a joke.
It wasn't.
"We spent the rest of the day thinking about this and watching news reports," Smith said.
Many of Smith's classmates spent the next day at home, safe from the threats of violence that became frighteningly real. Within the confines of familiar walls, Smith had time to reflect on the tragedy.
"I remember being very sad for everybody who was involved with it. Personally, I was just very saddened by the loss of life," Smith said.
According to Smith, many people he had met throughout his life were on their way to New York at the time on business meetings at the Trade Center and other trips. Smith remembered some of their stories.
"Many of the stories sounded miraculous. These are people who I worked with through my company," Smith said. "We just listened and gave them the respect they deserved as survivors."
Thinking about that day's events now, Smith reflected on how the events have shaped his outlook as a human being.
"We've got to be vigilant as a people. We have to make sure that everybody is taken care of in the best way possible to produce stellar citizens," Smith said. "Be strong. Don't give up."
Pierre Francois Desdunes: Panic in response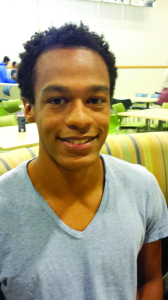 Reporter: Pedro Alvarado | The Signal
Pierre Desdunes was 9 years old and in the 3rd grade when 9/11 happened.
"When the incident happened, my school went into a terrorist alert." Desdunes said. "At my school, this type of alert was something that the teachers and staff were trained to handle. One of the teachers grabbed me and pulled me into a classroom and made me get underneath a desk,"
At the school, as in most other places, there was a lot of uncertainty about what was going on. When the second plane hit, however, his teachers really began reacting emotionally. "
"They were crying and looked scared. None of us really knew what was going on," recalls Desdunes.
Soon after it was reported that this was a terrorist attack parents started coming to pick up their kids. According to Desdunes, most of the parents didn't even check their kids out.
"My mom came straight to my classroom and got me. We went home." Desdunes said.
Being so young, the 9/11 attacks haven't had an obvious change in Desdunes' behavior as an adult.
"I fly frequently and without fear. I'm not scared of Muslims; like Fox News is," said Desdunes.
Khanh Tran: No longer a foreigner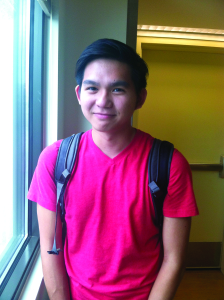 Reporter: Becca Long | The Signal
When the Twin Towers were under attack, Khanh Tran, a junior biology major, was in elementary school coloring with his second grade class. When news spread throughout the school of the attacks, his teacher was overcome with shock.
"The first thing I noticed was how she put her hand on her mouth and was just in shock. She just stopped. I was like, 'Wow, what just happened?' I had no idea because it happened so quickly," Tran said.
The following day, Tran felt the grief of the situation more profoundly as all of the teachers were distressed and the tone of the school was gloom.
Aside from the confusion of being so young during this chaotic time, 2001 was his second year living in America. Originally from Ben Tre, Vietnam, Tran could not understand why someone would want to wound America.
"I never thought that anybody hated America; I thought that everybody wanted to be in the country. So I was surprised that there were people who were trying to destroy a great country," he said.
Although the time that has passed allowed for America to heal, Tran noticed the repercussions of this event throughout his life.
"After the accident… racism like skyrocketed. One of my friends just hated her high school because she was Muslim and everybody teased her that she was a terrorist," Tran said.
Tran acknowledges the safety measures that have been established since the tragedy 13 years ago and believes that it is in our best interest to keep security levels high.
"I know the group [al-Qaida] is shut down already but I still think there should be a little bit more security here and there," he said. "We should take more drastic measures if anything like that was to happen. Like how they have blocked doors to the cockpit of airplanes, we should continue to have those types of precautions in place."
Delany Rodgers: The comfort of family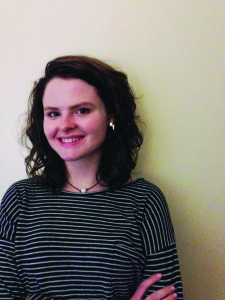 Reporter: Sydney Cunningham | The Signal
For Rodgers, Sept. 11 was a blur of people and movements.
All she knew was something bad had happened.
"I was in first grade and I didn't find out anything until I got home from school. My next door neighbor who was older told me something about the attacks that freaked me out," Rodgers said.
Her parents spent the day watching television and would send her to her room with her friends throughout that day and the rest of the week when she came home from school.
It'd be easy to assume many parents across the nation were shielding their young children from knowing what happened out of fear of scaring them, especially when the parents themselves didn't really know what was going on. This was common feeling throughout the country.
"I know 9/11 threw the country in a panic and sent everything we know about being safe into question, but I think people who had a foreign name or appearance was harmfully suspected. Girls and guys in my school who had potential of them being middle eastern were yelled at and called a terrorist." Rodger said.
Although America will never be the same in the wake of this heartbreaking tragedy, we will always be able to use this day as a time of remembrance and reflection. We will never forget the people lost on Sept. 11, 2001, and