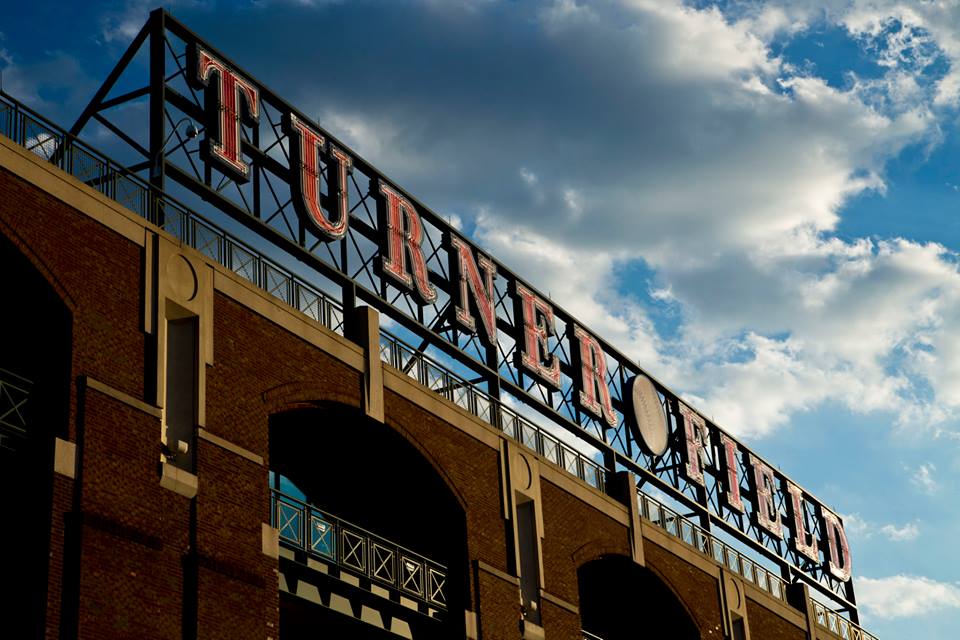 [slideshow_deploy id='16470′]
In the last two years, Georgia State and its campus have gone through some changes.
Whether big or small, Georgia State is constantly evolving to improve the campus experience for students, and faculty walking on campus. Here are a few of those new additions that came along this academic school year.
Fingerprint scanners in library
One of the biggest changes between last year and now is the fingerprint entrance stations in the library. Students have to get their prints registered and have to set their finger down to scan before entering. For the germaphobes, and government conspiracists, students can opt out of registering and just present their card every time they go inside.
New benches on 1st floor of library
The first floor of the library is a no frills space of frantic printing and also hard chilling. The level of franticness is explained by the proximity to the door. The closer the space is to the door, the more frantic the visit, unless that space is Saxbys. This semester, some brand new benches and tables showed up right by the DVDs that was previously some semi-circle workstations.
Starbucks!
Ever walk past the marble staircase building on the way back from Aderhold and think, "Wow what a waste of a beautiful building"? Well somebody at Starbucks did, and a Starbucks popped up that showcases how nice the inside of that building is. It is fully furnished with plenty of seats, high lofty ceilings and located right on campus. Saxbys has some competition.
Turner Field
Another huge change is Georgia State's acquisition of Turner Field. Construction is currently underway, and football as well as other sporting events will be held at Turner Field. No more sharing stadiums; Georgia State has its own home now. Does this mean more available parking at Turner Field at all times for Georgia State students? That is yet to be determined….
Chairs at Sparks Hall/ Kell Hall entrance
So this seems like a very specific, and ultimately not that important addition to highlight, but to understand the importance of the new and improved chairs one would of had to experience the sunken, balding chairs of this commonly occupied "between classes" spot. The shedding, Atlanta Olympic aged chairs that had dwelled there for some years were relieved of their duty and were replaced with chairs very similar to those in the library.
Classroom South expansion
Of course, with all these actually completed additions to Georgia State, there is always progress. The end of Classroom South, closest to Walter's shoe store, has been undergoing some serious construction. The plan is a 5 story addition to Classroom South that will include classrooms, lecture spaces and labs. The building is expected to be finished in February 2018, but with all these bridges collapsing, who knows when it may actually be finished.
New vending machines
Sleek, futuristic vending machines have been slowly replacing the classic vending machines around campus. These machines feature a fully card supportive system, as well as the classic option to use cash to get some snacks before class. It also has a unique anti-theft retrieval system that makes it impossible for anyone to stick their hands in the machine. It also has those chips that are shaped like french fries.
Highland Bakery at 25 Park Place
Construction around 25 Park Place has been going on for years. The right side of 25 Park Place is intended to be a digital media lab that will open sometime this year, and the left side is already completed. Highland Bakery, a popular restaurant specializing in baked goods as well as coffee and dessert was opened on the first floor of 25 Park Place. Already with 5+ locations around Atlanta and Decatur, this well established eatery will do well on the active campus of Georgia State.
GeoWoodruff Park chess table layout
The mysterious disappearance of the Woodruff Park giant chess pieces and tables that were in the center of the park under the gazebo has been on the minds of many students the last couple of semesters. While the giant pieces never returned, the chess tables were spread out throughout the park. Although some days, loyal players can be seen with a cloth board playing on the ground in the original spot.
Georgia State sign on Equitable Place
On the corner of the building behind 25 Park Place on Equitable Place NE, a new Georgia State sign is seen. The sign on the corner pulls Edgewood together, where previously there was not much Georgia State campus feeling before Woodruff Park. It will shine brighter than ever whenever the construction around that building is completed.
Soccer Field at Five Points Station
Station Soccer is a program sponsored by Atlanta United and Marta which includes a professional quality soccer field in the Five Points Marta Station,the central station of Marta. Five Points station is located right across the street from Broad St. where Aderhold classes are located. Students will be able to go there between classes for a pickup game of soccer, or join of the leagues at Station Soccer.
From new chairs to new stadiums and soccer fields, these are just a handful of the new things around campus this year. There are so many more additions taking place and coming to Georgia State. These constant new additions are signs of tuition money at work, and a living, breathing campus constantly improving just for the comfort of the students, and to make sure students have areas to exercise the education they are receiving at Georgia State.