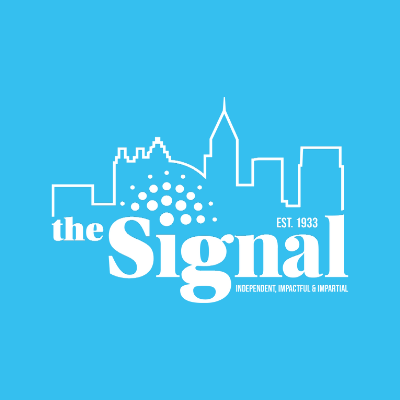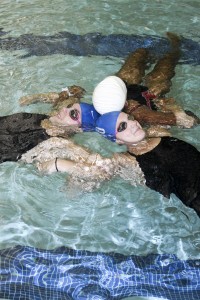 On Nov. 29, 2012, Georgia State's Athletics Department announced that they would add women's swimming and diving team as a varsity sport.
"When football was approved at Georgia State, a minimum of adding two women's sports was also recommended," Athletics Director Cheryl Levick said. "To date, women's sand volleyball has been added as a varsity sport, and its inaugural season was spring 2013.
According to Georgia State Athletics, the women's swimming and diving team was supposed to be sponsored as a championship sport by the Sun Belt Conference when Georgia State returned to the conference last fall.

However, the team didn't get to play this year – and nor did any other aquatic team in the Sun Belt.
With the departure of several schools to other conferences, the Sun Belt did not have enough sponsoring teams to offer a championship for women's swimming and diving, according to Sun Belt Associate Commissioner John McElwain.
"The Sun Belt Conference regulations say that four members must sponsor any particular sport in order for that sport to be part of the conference," McElwain said.
Six teams are needed to compete for a conference championship, but less than four schools offered up teams this year, including Georgia State – cutting that sport for this season.
The following schools' women's swimming and diving programs were sponsored by the Sun Belt last year before they all moved to the Conference USA: Florida International University, Florida Atlantic University, University of North Texas and University of Arkansas at Little Rock.
Western Kentucky is in the middle of a transition year as they will be joining Conference USA next fall. Their program competed in the Conference USA this fall while their other sports competed in the Sun Belt.
UALR remained in the Sun Belt, but the women's swimming and diving team joined the Missouri Valley Conference as an affiliate member this fall, according to the UALR Department of Athletics.
However, while not everyone on Georgia State's swim club said they wanted to compete at the NCAA level, most members of Georgia State's swim club said they were eager to swim for the university.
"Yeah, actually I would," freshman Jade Johnson said. "I love everything about a swim team, I did all four years of high school swim team, I did summer league swim team and swim team is where I belong."
But there are some members of the swim team that are seniors that may not have opportunity to participate on the team.
"How long has it taken since we've talked about a team, a year?" senior Victoria Herndon said. "I have about a year left, so fingers crossed we can get it going and get a swim team in here. i think the faster the better for our school, but I'm going to say I feel like it'll take longer unless we can get more people on ball, get it going."
McElwain said the future status of women's swimming and diving as a league sport can be best described as "undetermined."
Going into the next school year, incoming Sun Belt member Georgia Southern University sponsors swimming and diving, along with Georgia State and UALR.
"When we begin competition, it will include Sun Belt schools like UALR and Troy that participate in swimming and diving," Levick said. "As we move forward, we will determine the best conference affiliation to benefit the student-athletes."
Georgia State plans to negotiate with a local pool for practice and competitive times similar to the arrange they have with tennis. The location has yet to be determined.
"Our current plan is to begin the head coach search in Fall 2014," Levick said. "There has been a strong interest expressed for this sport from our female undergraduate students."