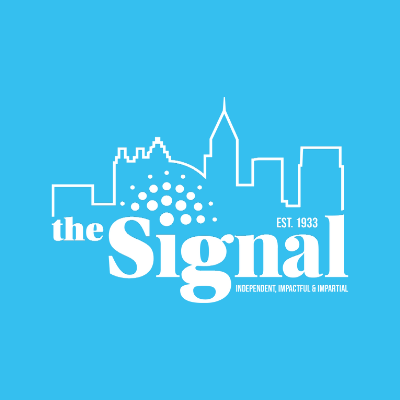 In a formal complaint to the SGA Election Comission written by Presidential Candidate Lanier Henson and running mate Osato Uzamere, the two have claimed Executive Vice President candidate Matthew Altman is not eligible to run for an SGA position.
The allegation states that because Altman failed to attend two senate meetings resulting in two unexcused absences, he was suspended and put on probation. Henson and Uzamere stated that they spoke to former Vice President Ashley Epperson who said Altman never submitted a formal appeal to his probation resulting in his removal from the position.
Since the bylaws state that any officer suspended from and subsequently removed from office will be ineligible for the next election cycle, he was determined as ineligible to run for executive vice president by Henson and Uzamere.
According to SGA adviser Darryl Holloman, the election commission met two hours after the written allegation was submitted to them on March 27. Matthew Altman was determined eligible to remain on the election ballot.
"The Election Commission could verify that Matt Altman was placed on probation for having two unexcused absences from Senate meetings, which does not make him ineligible to run for office. Beyond that there was no official documentation which indicated that Matt Altman was suspended or dismissed from the Student Government Association," Holloman said.
Matthew Altman said he resigned so he could focus his attention on being president of his fraternity, Alpha Epsilon Pi.
"The allegations against me were false and unprofessional," he said.
Henson said he was extremely surprised when he found out the the election commission's decision.
"…I still believe my (interpretation) of the bylaws is correct. The decision has been made however, so I plan on continuing the campaign like previously planned. The election commission is selected to handle issues like this one, so when they make a decision I believe it is important to respect that," he said.
Uzamere said her opinion has not really changed.
"The Election Commission determined he was still eligible to run when all documents conclude otherwise. There is nothing much to say, they made their decision and I respect it," she said.