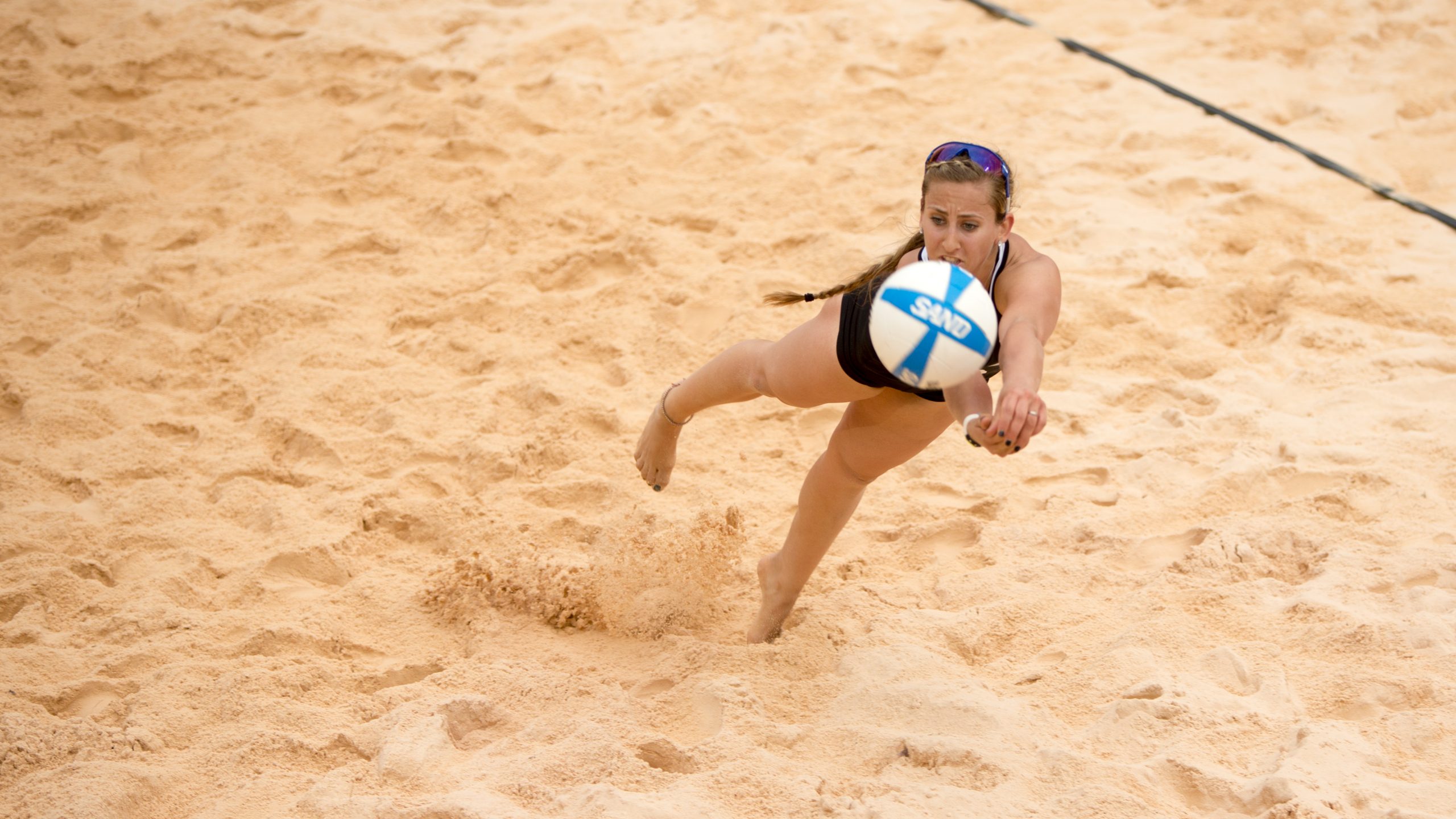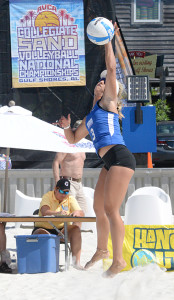 Panther Pioneers
Olivova and Button were freshmen in Georgia State's first-ever Beach Volleyball season.

The duo were named 2015 AVCA All-Americans.

The two were named to the 2016 preseason All-CCSA all conference team.

Georgia State beach volleyball heads in the 2016 season as the No. 8 nationally ranked team after a trip to the National Championships in 2015.

Button's a Menifee, California native and Olivova is from Ostrava, Czech Republic.
The Signal: Sara, you're also a skier…how in the world  did you get involved with two polar opposites?
Olivova: I used to ski when I was little. So, I'd say from age eight to 12. I grew up in the Czech Republic, so my Dad really got me into it and I started playing volleyball after that.
The Signal: Can you both just explain the emotions beginning this program three years ago and now preparing to end your college career tenure?
Button: I think freshman year was so exciting. Nothing had been set, there was no foundation. Now being a senior, I think it's really cool to look back at everything we've accomplished and to continue the growth from everything going on in our senior year and hopefully the future of our program is going to be in good hands.
Olivova: I definitely agree. Freshman year was definitely a little hectic. Now, we just know what we're doing, we know what we want. There's a lot of assistance within our team, the coaches are great. We have great conditioning and strength programs. Everything just falls into place.
The Signal: How fast did it go by?
Button: Now today, it's gone by pretty quickly. I think we've just spent a lot of time putting hard work in, it's hard to believe it's almost over.
Olivova: It's gone by pretty quickly, but I feel like we've enjoyed every bit of it.
The Signal: Czech Republic, California…where did you both connect?
Button: I'd honestly say personality. We're both very competitive and want to do the extra thing to get better. I think we're just mainly on the same page most of the time. Even down from diet, to sleep, to weekends just sitting on the couch and spending time together. I think just being on the same page.
Olivova: I agree. Especially on the court, like no matter what's going on, we can be honest with each other and just know that the goal is the same and that's to win.
The Signal: Are you ready to go into this year with the target on your backs as All-Americans?
Button: Absolutely. I don't think we really look at it that way. I think this year is a different situation. We're playing as a team and what matters is us winning as a team in order to get to Nationals.
Olivova: Yeah, I absolutely agree. The awards great, but it means nothing if you can't go back and prove it in the end.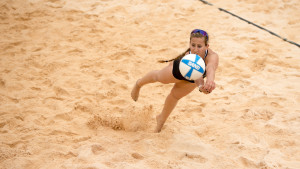 The Signal: In June 2016, what will Georgia State symbolize to you?
Button: WeIl I think it's just going to be somewhere I hope I left my mark at.
Olivova: I think leaving this team behind…I hope that they continue what we started here as freshmen.
The Signal: Thoughts on being named all conference preseason today?
Button: Well, we just found like two minutes ago [laughs]. But, I think it's pretty exciting to see that all the hard work that we put in during the off season and during the season paying off, but in reality it puts a target on our back  just to play as well as we have been in the past.
Olivova: Yeah, I agree with that. It's nice to have that award, but I think we're just both ready to get out there to practice, get better and work hard.
The Signal: Favorite memory from the last four years at Georgia State together?
Olivova: I think, probably beating (No. 4) FSU last year. Not just because of me and Jansen, but just because after we won that, our game was the deciding point to pretty much beat FSU as a whole team or not. Everyone just stormed the court, we were so happy and I felt like we really played for the team.
Button: Yeah, I absolutely agree [laughs].
The Signal: Sara, would you become an American, as in terms of Olympic competition, to play with Jansen and get a chance to win some gold medals?
Olivova: [laughs] I would love to, but I only have a green card. So, I think I'm trying for a dual citizenship, but I'll probably rep the Czech if that happens.
Button: I would definitely hope she would stay in the Czech Republic, I think she would have a great opportunity at that level.